Insight 18: Look for New Development Opportunities That Make Sense Post-COVID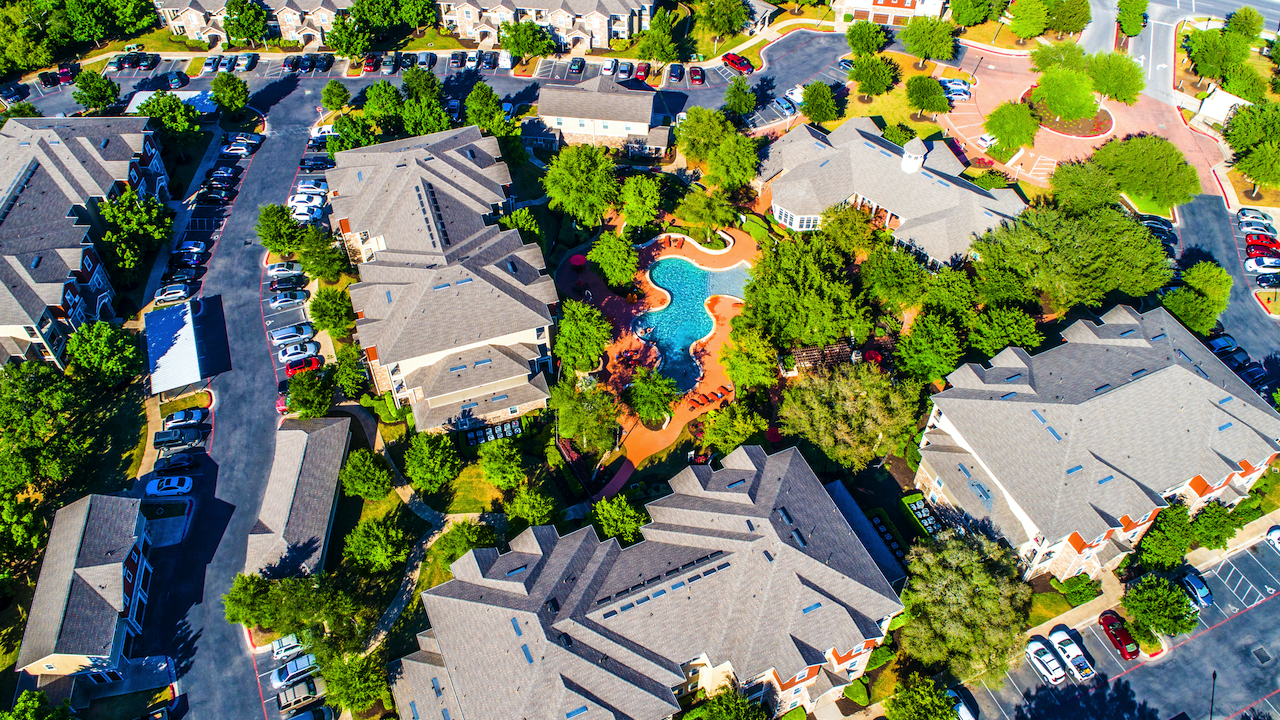 By Jay Parsons, Greg Willett and Carl Whitaker
Apartment developers – and the funding backing them – face an unprecedented predicament in 2021. The landscape offers opportunity but also plenty of traps that could doom certain types of projects.
Due diligence and site feasibility are always important but too often become a rubber-stamp process. That might have been okay in the past decade, when a hot market boosted pretty much everyone. But 2.5 million new apartment units and 1 pandemic later, it's time to take a more thoughtful approach.
What types of projects make the most sense? What locations, amenities and finish-outs?
Here are 3 themes to plan around for new development, plus ideas to drive a successful new development strategy in 2021 and beyond.
1. Plan for tomorrow ― not today and not yesterday
Coming out of the Great Financial Crisis, one common mistake developers made was in assuming that renters would continue to prefer small unit sizes. It turned out that was a consequence of the downturn and not an actual preference once economic confidence improved. Some developers then struggled to lease out those tiny units, and average unit sizes later expanded again.
In 2021, developers must confront the challenge of building apartments for a POST-pandemic world. That world won't look like the lockdown era of the pandemic, nor will it necessarily mirror the pre-pandemic norms.
What does that new normal look like? It's an unclear picture at this point, but we should expect future apartment renters to spend more time (though not 24/7) on-site than they did pre-pandemic. Implications are balanced between big picture and individual benefits:
Build units with flexible living spaces where residents can comfortably work from home. The keyword is "flexible." You don't want to build dedicated office space.
Think about your entire outdoor space – not just the pool area. Some residents will spend more time on-site, and they'll want to go outside. How can you make your outdoor space more conducive to residents taking walks, exercising or relaxing outside?
Build flexible, reservable indoor community spaces. This trend predated the pandemic but will accelerate in the next round of developments. Common space needs will evolve. Make your spaces easy to adapt for a variety of communitywide or individual uses and offer up options for your residents to reserve spaces for personal work, small events and other group activities.
Plan for modern technology infrastructure. Centralized Wi-Fi and smart technologies are growing fast, and they add tremendous value – especially for residents working from home. It's much easier and cheaper to build it right the first time than to go back and retrofit later. Resident technology is already a revenue driver, so this is a good way to boost NOI, too.


2. Focus on the optimal price, not the highest price
In the last two cycles, developers worked to outdo one another with high-end finish-out. We saw the word "luxury" become commoditized to the point where developers started calling their projects "ultra luxury." We saw developers focus on architecture that was cool and unique … and then "cool and unique" became saturated, too.
The resulting challenge was that a finite pool of renters played musical chairs with the last generation of new developments – concession shopping and keeping retention rates low with rent rolls often below pro forma.
If you do it right, your investors will get a better return on a lower-cost build:
Look for opportunities to build lower-priced apartments. The Class B market will remain hot. It's difficult to make new development pencil out at Class B rents, but how close can you get?
Focus on what renters actually want in that submarket. Renters in many locations want new and clean, but they may not care about ultra-luxury finish-outs and frill-heavy common areas. However, they probably do care more about simply having broad access to fast Wi-Fi. Invest in what matters to the renter and get your entry rent down as much as you can.
Build a smart ancillary revenue program from Day 1. That includes resident technology as a service (i.e., centralized Wi-Fi and smart technology) as well as an optimized unit amenity program. What does a transactional rent roll audit (not a survey) show as the most in-demand unit amenities, and how much are renters willing to pay for them? Build your unit mix around the data. This will help you achieve higher rents without the highest-end finish-out.
Scale back the frills in the leasing office. You want a nice space, yes, but follow the movement among trendy retailers and restaurants toward clean and simple – which have the added benefit of being cheaper.
3. Follow the demand
Apartment developers are already skilled at this, and the challenge is usually to convince investors and lenders. In the last decade, the capital directed many developers to focus on dense urban areas. But capital didn't pivot early enough in many cases as those submarkets became saturated with new lease-ups … and that was before urban demand evaporated.
Pre-COVID, developers liked "urban-light" suburban deals located near mass transit, entertainment hubs and employment pockets. Post-COVID, it takes less convincing to get funding for other types suburban deals. But not all suburbs are the same, and it's important to be strategic. What types of suburban locations make sense?
Look for suburban locations near natural amenities like parks, trails, walkable retail centers or other open spaces. Less attractive sites are those densely packed with other apartment properties or in less-desirable commercial centers.
Focus on economically healthier suburbs. As a general rule of thumb, development works better in infill locations within upper-tier suburbs with nearby retail/dining and entertainment, high home prices, better schools and good infrastructure.
Market selection doesn't necessarily change, but the Sun Belt will continue to draw the most development. Also, some Midwest markets that have held up very well and experienced modest volumes of new supply in the last cycle could also be attractive. And even in very challenged coastal markets, some suburban deals might still make sense.
Is the site better suited for multifamily rentals or single-family rentals? Single family may be outside your experience but consider expanding the business line or forming joint ventures to help explore new opportunities. The single-family rental community concept is proven, and it's here to stay. But it's likely that most sites will still be better suited for traditional apartments. Both verticals should thrive over the next cycle.
Office conversions to apartment will get a lot of talk, but tread carefully. If the office property in an urban submarket is struggling due to sluggish demand, it's a big bet to assume renters will want the same location at what would likely be a very high price point due to redevelopment costs.

Listen or watch to learn more on this topic.
Download the guide to give your strategic planning the edge to outperform your competition in 2021.
Have a question about our products or services?