Personal Checks, Still Popular at Senior Living Communities, Finally Giving Way to Online Payments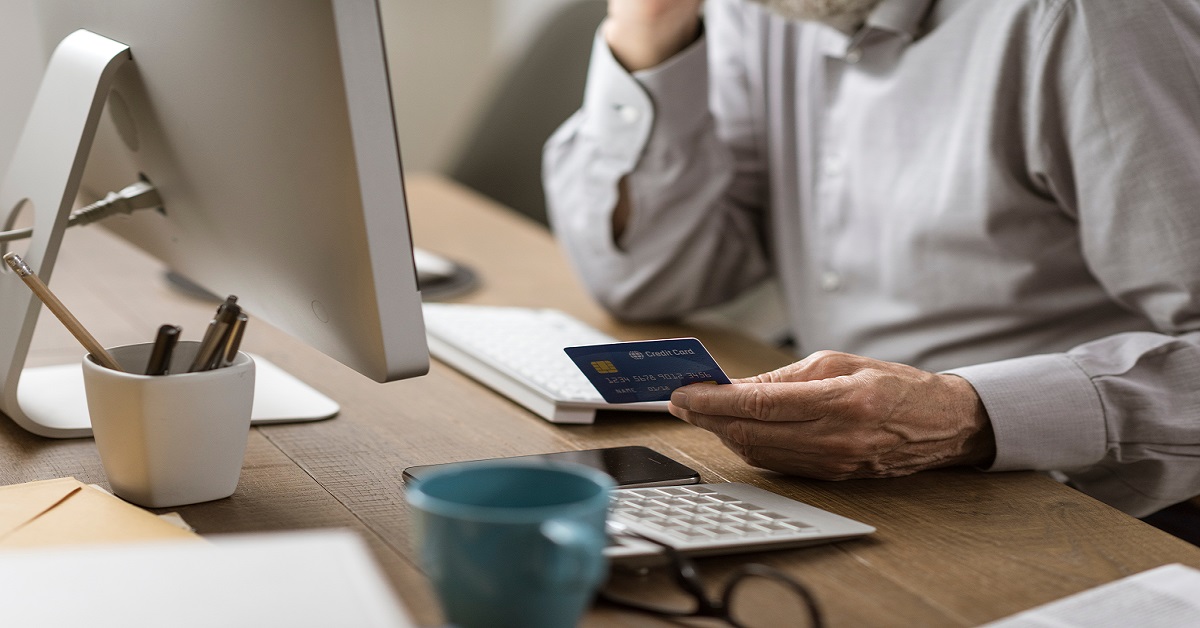 Personal checks have long been the bane of multifamily properties. They're time-consuming to process and prone to returns and fraud.
To everyone's benefit, paper checks have been steadily eclipsed by online payments over the past decade. As late as 2012, 70% of renters were paying their rent with checks. But by 2019, 76% were paying online.
Senior living properties, however, tend to be more conservative and slower about adopting new technologies. There are also peculiarities about invoicing and payments in the senior sector that standard online payment systems have been unable to address. So seniors, or commonly their children or proxies, continue to write personal checks to pay the bill.
The challenges of paper checks
Paper checks present all sorts of problems in the multifamily business. Particularly back when they were the payment method of choice, they flooded the front office during a short period at the end of every month. This meant that a staff designed to handle a somewhat steady allotment of duties was faced with a spike for one week of every month.
The checks had to be recorded and entered into the accounting system, and often physically driven to a bank.
Scanners tied to software reduced the burden to some extent – and they're still in use in most cases to handle checks that continue to come in. But they still involve processing.
Then there's the problem of the checks that turn out to be "hot," discovered days later. There's the occasional fraudulent check or money order as well. And sometimes, dishonest staff diverting checks or money orders for their own use.
Online payments by credit card or ACH solve these problems. But at senior living properties, conservatism towards adopting new technology has combined with particularities unique to the sector to slow down the movement to web-based payments.
Why senior living is different
Often it's not the seniors themselves reviewing and paying the bills. It might be one or more children, or perhaps a lawyer or accountant with power of attorney. Frequently there's a need for multiple people to have log-in access to the resident's account – and that's something most online payment systems don't feature.
Another unique aspect of senior living billing is the fact that all kinds of charges are added to the bill at random times, for ancillary services. It's not as simple as a monthly bill with rent and perhaps utilities on it. This means that the balance can change constantly, preventing a clear understanding of the bill.
Then there's the fact that online payment systems often don't centralize all types of payments in a single system – or even integrate with the property's accounting software. This leaves resident financial information spread out over various software systems and files.
ClickPay to the rescue
One online payment solution has been coming on strong in the senior sector because it solves all the problems that have led to slow adoption.
RealPage's ClickPay can handle the checks still arriving at the office or bank but makes it extremely easy for seniors, their children, or designated proxies to access their account and pay invoices online by allowing multiple log-ins. So it encourages the movement away from paper to online. The ability to handle automatic recurring payments enables a "set it and forget it" option that can remove a monthly headache from someone's roster of duties.
Statements are geared towards providing clarity about line-item charges that otherwise can confuse payers.
And, ClickPay centralizes all payment methods into a single, streamlined system, along with all the information associated with those payments. There's no jumping around between software applications to pin down payment information about a resident. What's more, ClickPay is platform-agnostic, integrating seamlessly with the most popular multifamily accounting systems. You don't have to be using any RealPage software to take advantage of its simple, elegant features.
Finally, there's the advantage of self-service. Emily Kramer of ClickPay says: "The phone calls, visits to the front office, and other customer service burden mostly disappear when payments are happening online. You can even enable a ChatBot to handle most of the common questions that might arise. So ClickPay removes a huge burden from the front office."
Kramer adds that the benefits aren't realized only by the properties. Payers love the system too. "Almost all the younger generation, but even some of the seniors, are accustomed to and prefer paying bills online," she says. "It's the norm now. So it's not considered an amenity – it's more of an expectation these days.
"When you're competing with other properties, you want to give residents and their caretakers every reason to choose yours. A great online payment system is an easy choice because it's saving your staff's valuable time while it's also pleasing your customers."
To find out more about transforming your receivables with ClickPay, click here.
Have a question about our products or services?