Paperless Payment Solutions Deliver the Goods in Multifamily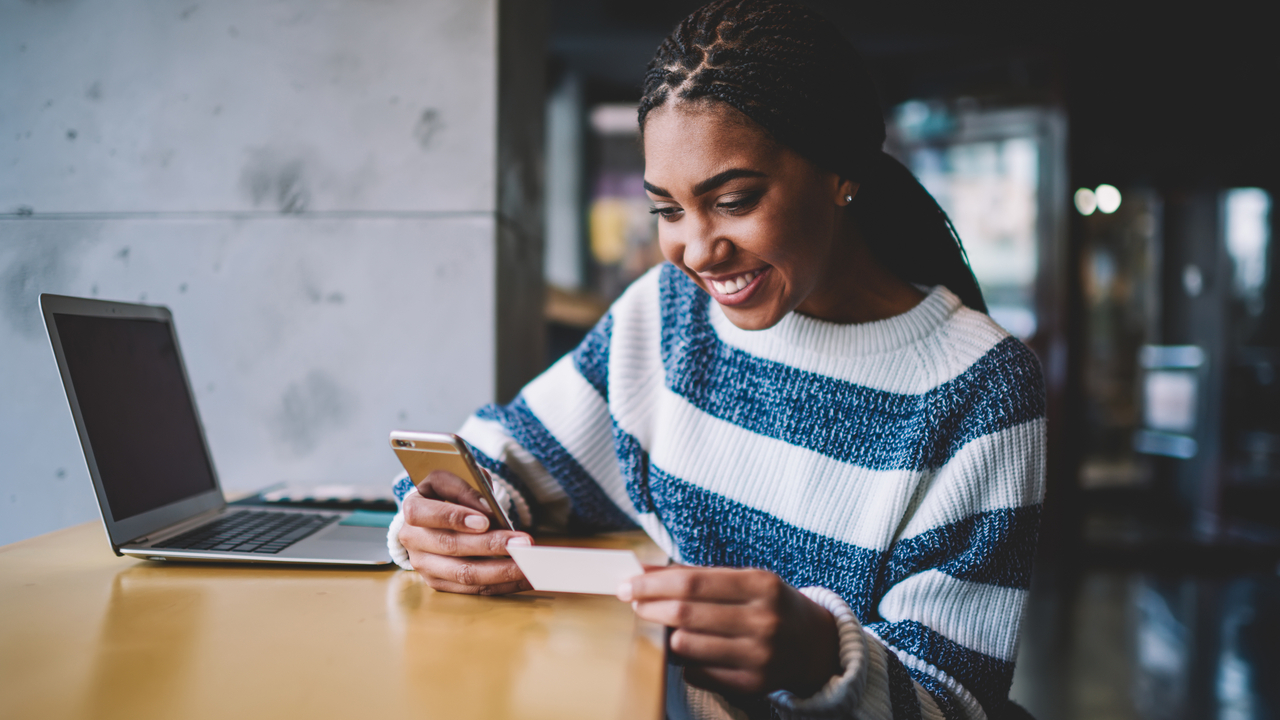 Paperless payments for multifamily properties is an idea whose time is now. No doubt you have heard the term many times over. But the rise of COVID-19 has pushed the adoption of paperless payments to new levels. And there's no stopping here. After all, contactless payments are faster, simpler, safer and more cost effective. That's more than enough reasons for any owner or operator who is new to the paperless office revolution to check it out.
Easier Does It
Paperless payment solutions are all about streamlining and simplifying how residents pay, and properties collect rent payments. No matter how residents wish to pay—whether it's with ACH, a credit or debit card, e-money order or a check—they're looking for convenience and safety. And convenience for residents means fewer delinquencies and more timely payments for properties.
Until recently, paperless payments software could not offer residents the freedom to pay in all the ways they would like. But in late 2020, RealPage® enhanced its rent payments solution with payment acceptance capabilities that allow residents to pay rent any way they prefer. For properties, the solution eliminates in-office handling and processing of paper payments.
The solution also enables prospects to submit and pay for leasing applications from the convenience of their own homes—or on the go—so that properties can remotely collect application fees and deposits.
RealPage payment solutions fully integrate with every major property management software platform, including Yardi, MRI and RealPage's own OneSite Leasing and Rents, giving properties real-time updates on all rent payments, deposits, fees and balances from one interface. But OneSite® is not required in order to use the payments solution (see below).
Big on Benefits
Properties reap an array of benefits from a paperless office.
First, they can improve efficiency and decrease processing costs. RealPage payment solutions have allowed properties to improve staff efficiency by 65% during the rent cycle. As a result, site staff can spend more time on important matters like revenue generation, leasing and renewals.
A second benefit: because compliance with regulations governing payments is built into RealPage solutions, properties can reduce risk and time invested in understanding the laws. RealPage monitors the complex, ever- changing federal and state laws regulating payments. "We've done the groundwork so our customers don't have to," says Ford.
Third, properties can reduce risks associated with payments collection. By taking checks and money orders out of the office, properties remove opportunities for theft and fraud.
Imagine a Paperless Rent Check
RealPage Payment solutions offer a range of capabilities to help a property become an efficient paperless office. Residents can pay rent online with a credit card while relieving properties of the hassles of managing convenience and card association fees. Resident e-money order capabilities replace in-office, paper money order payments with cash payments made at nearby retail facilities. The company's online and mobile card payments solution empowers residents to pay online or from their smartphone with a bank account (ACH) or a credit or debit card. And a check scanning product reduces manual data entry by enabling funds to be sent electronically to the bank rather than mailed.
That's a wide range, but an additional capability is required. Residents should be able to pay by paper check without entering the property's front office. For that, RealPage offers a lockbox product, a remote paper check-handling solution integrated with your property management system that closes the final gap in properties' ability to free staff from the burden of processing rent payments while reducing in-person contact.
The lockbox solution addresses residents who prefer to pay with paper checks despite the existing options of credit, debit, e-checks, e-money orders and ACH. The residents merely include a coupon with their check and drop it in the mail. The rest is handled by RealPage, with the payments posted in real time to the same ledger as online payments so all payments can be viewed in one consolidated place.
"Our lockbox solution completes our mission of empowering our customers to operate a fully paperless office, eliminating time-consuming in-office interactions and payment processing while further encouraging residents to adopt self-service methods," explains Ford. "The solution allows properties to realize revenue faster, improve staff productivity, drive electronic payment adoption by residents, lower the risk of fraud and theft and centralize payment workflows. In this challenging COVID environment, our clients have shared that the main reason site staff have needed to go into property offices is to collect and process rent checks. In comparison, customers with the lockbox solution have been better able to weather the storm."
Ford adds: "An NMHC Top-50 property management company reports that our lockbox solution has enabled them to advance significantly toward their goal of operating paperless payments at site offices. In-office check payments were down 70% within three months of adoption. As a result of many residents choosing to move to self-service channels with this change, the company achieved self-service payments adoption of 95%."
Can Everyone Benefit?
Not all RealPage customers are using OneSite. So can they still take advantage of the paperless office?
"Absolutely," says Ford. "Our leasing software integrates with other leading property management solutions like Yardi and Entrata. You can take advantage of our solution without changing your accounting or other software."
A final question: With so many product options available in the RealPage paperless office solution, how long does it take to implement them?
Ford has more good news. "I have a full implementation team for our current customers," he says. "Usually we can get them set up in just a couple of weeks. If we're looking at a new customer, it takes just a bit longer, maybe three to four weeks for full implementation. But obviously, the benefits far outweigh the time and costs."
You can start reaping the rewards of paperless payments by going to https://www.realpage.com/online-payments/.
Have a question about our products or services?