Why "Outsourcing" is No Longer a Dirty Word for Multifamily IT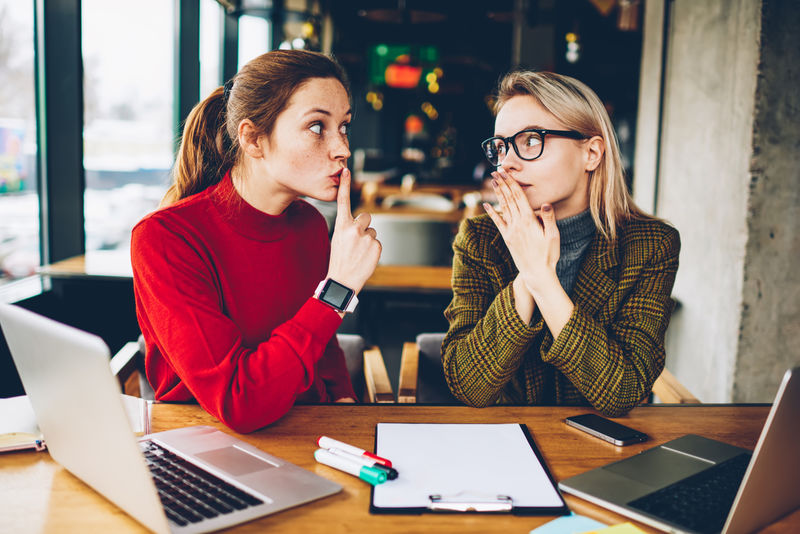 Not many multifamily IT departments can say that they make a direct positive contribution to the bottom line. The administrators, technicians and engineers who keep property management computers running, linked to the internet and out of harm's way are usually viewed as a drain on expenses.
"Most IT departments are considered a black hole," says Steve Gallagher, vice president of IT for Avenue5 Residential. "The company is going to put money in it that will disappear."
This isn't the case for Avenue5, which is among the fastest growing companies in the industry and ranked on the National Multifamily Housing Council (NMHC) Top 50 Managers List.
In 2014, Avenue5 Residential outsourced much of its IT so its team could look at the bigger picture rather than be mired in the daily "help desk" mentality. Not that the administrative functions weren't important, but by offloading them to a third party the IT department could focus on strategic initiatives to become an asset for the company's growth plan.
Freeing up time and resources, reducing costs
Just over four years later, Avenue5 Residential has fast-tracked to managing 200 units to more than 56,000 units without the burden of adding more and more bodies. Outsourcing has put the IT department in a position to operate at net-zero or contribute positive cash flow, Gallagher says.
Something unheard of in any industry that relies on an IT department to navigate the growing complexities of the internet of things and computer technology.
"When you look at building out an internal team, you can't recoup that cost," he said. "One way to offset it is use the outsourcing. You get a whole host of engineers and support level technicians. That would be a substantial cost if you had to do internally.
"That allows us to be creative and look at new ways to bring in revenue for the company. We can get creative and actually earn money, which is unheard of in IT."
Gallagher said Avenue5 Residential has "saved a substantial amount of money" by outsourcing to RealPage SmartSource IT.
Turning on the lights to strategy for multifamily IT
Chris Cranfill, RealPage's vice president of SmartSource IT Services, believes more companies can benefit by letting a third party handle support, services, hosting and design like Avenue5 Residential did when it became a client. By entrusting SmartSource IT, property management companies and others can focus on growth and the 360 view from up top.
Companies can save significantly on IT expenses by working with a third-party provider.
But it's not an easy sell. Over the years, outsourcing has become a dirty word in some circles. Some view it as sacrificing control to save a few bucks and driving a dagger into company morale. Outsourcing, however, can provide the needed boost to take the company to the next level, freeing internal staff to devote more time to strategic initiatives that ultimately grow the organization financially and culturally.
In IT, the outsource provider can be a valued member of the team.
"All of our clients see it as a complimentary service," Cranfill said. "What it's done, it's freed up their existing IT personnel to be very strategic. If we're handling their desktop support and we have all their services hosted in our data centers, that frees up the team to focus on strategic things like business intelligence, things that help sell more properties. They see us as people with the lights on so they can be more strategic."
Safety, security, visibility and control are essential
The key, Gallagher says, is to find a provider that not only handles the day-to-day IT chores but enables him to sleep sound at night, knowing that the company's infrastructure is air-tight.
With all the news about security breaches and compromises, safety and security is paramount to Avenue5 Residential. Also, the company depends on having visibility and control at its fingertips through constant reporting, even though work often is done remotely.
"With any IT department, you want to have that knowledge that your systems are safe and secure, that there are no hack attempts," he said. "You also want to be able to know what is happening in your network, you want to have reports. That experience gives you the added security, that level of safety you expect from an internal team."
Outsourcing grows the company and its employees
Gallagher said that outsourcing has transformed the IT department in the eyes of the company from being help desk associates to the team that provides cutting-edge technology and growth. An energized multifamily IT staff has been energized and has expanded into other roles rather than stagnate by doing the same tasks over and over.
A staff member who once just managed the help desk is now building out applications and understanding how to support them. That personal growth has created greater levels of satisfaction within and ultimately contributed to the company's successful expansion.
Outsourcing is no longer an ugly word
"Your department is no longer looked at as the help desk," Gallagher said. "You're looked at as the department that provides the future path for the company because technology is going to be at the forefront of that company as it goes forward.
"Having those resources that have been built in-house and being comfortable with the company and knowing expectation levels and being happy at jobs, that's what outsourcing does. It's a positive word. It allows your department to grow and provide career development."
Learn more about how outsourcing multifamily IT can boost the bottom line. Download this On-Demand Webcast!
Have a question about our products or services?