Online Reputation Scores Directly Impact Multifamily Revenue, Asset Performance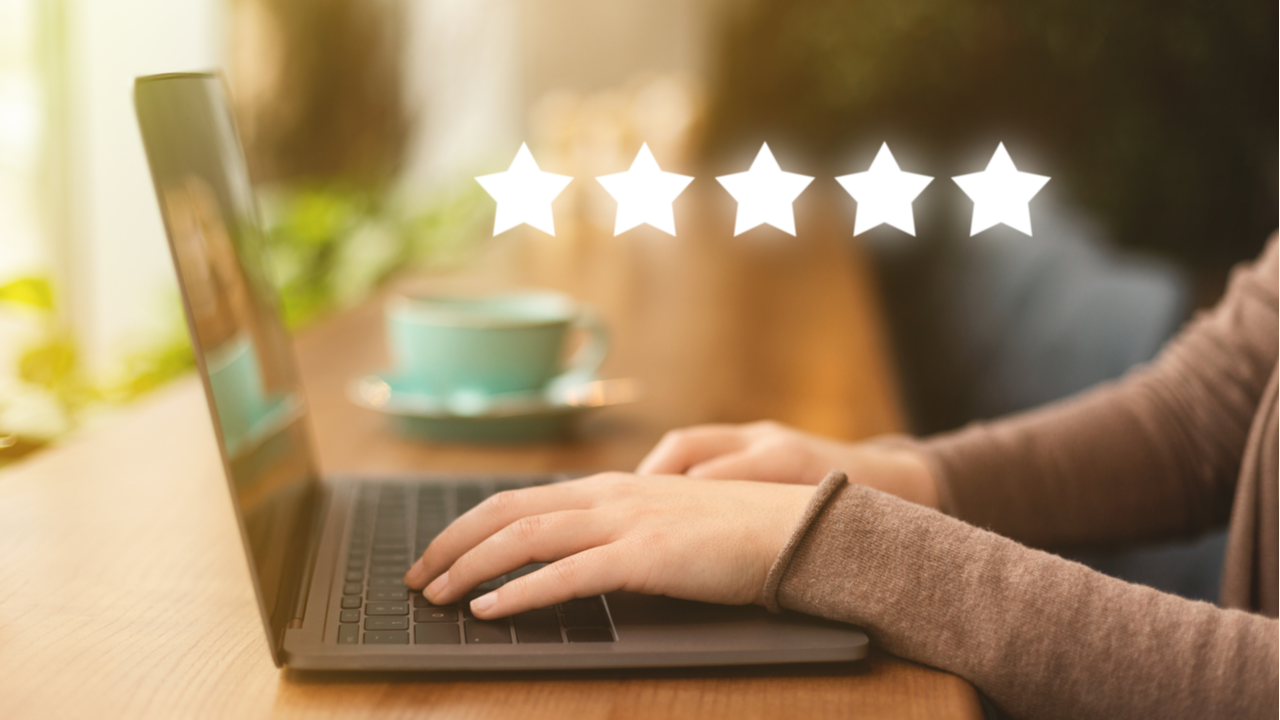 It's always been suspected that it pays for your multifamily property to have a good reputation online. Now there's evidence to back this up.
New research shows that a change in your Online Reputation Assessment (ORA™ ) scores can move the needle when it comes to your bottom line. RealPage unveiled new findings on this topic at RealWorld 2021, "The Yield Awakens," in July. When your ORA scores increase, so does your financial value compared to the market average; there is also an adverse effect when your score drops. So the big question is, what are the best strategies for improving your ORA scores?
By the numbers
RealPage released a three-year study using J Turner Research reputation data on 5,695 properties which measured how a property's change in ORA scores affects revenue. ORA scores are the multifamily standard for measuring and benchmarking a property's online reputation, and play a key role when combined with RealPage's asset performance metrics.
The study's results confirmed not just that online reputation has a direct impact on revenue and asset performance; they also strengthen the case for loyalty rewards platforms like Community Rewards that increase opportunities to improve a property's reputation.
"We've always known there is some connection between reputation and revenue, and now we have the data to prove it," RealPage Senior Vice President of Living Suite John Hinckley said at RealWorld. "Residents are the primary driver of your online reputation, so it makes sense to engage and connect with them often, in hopes that they eventually write a review. This makes an impact on your online reputation, which is validated by ORA, which moves your revenue and asset performance."
J Turner Research previously established that properties with higher ORA scores convert leads at twice the rate of those with lower ORA scores. Also, lease application to conversion was about 20% higher with a high ORA score versus a low one.
Realizing a return on online reputation management
The study focused on ORA scores nationwide and in all markets. RealPage found that for every point a property moves its ORA score either positively or negatively, it experienced an average performance differential of three basis points, or 0.03%. While this figure might seem low, a six-basis-point improvement from the bottom to the top of the current Top 10 of the NMHC's "Top 50 Managers by Online Reputation" is highly meaningful in terms of performance. Bozzuto leads at 84.23 and RangeWater Real Estate occupies the No. 10 position at 78.22.
Additionally, a study on renewals in markets in Seattle, Atlanta, Dallas and Phoenix revealed that properties with higher ORA scores tend to enjoy higher renewal rates.
A property that ascends from the national average score of 59.7 into the Top 10 can make significant financial progress.
"We were taken aback by the power of reputation and how meaningful it is," says RealPage Head of Data Science Rich Hughes. "(J. Turner Research) has come up with something that is very indicative of how happy people are with your product, and we saw that in the study because it proved to be very significant with regards to financial outcomes."
High online ratings in the restaurant and hotel trades have been proven to impact revenue. A Harvard Business Review study shows that restaurants generate 5-9% of additional revenue from a one-star increase on Yelp. Also, hotels experience up to a 10% bump in revenue with good reviews in comparison to those with poor reviews.
Hughes says properties that are mindful of what their residents are saying online can easily improve ORA scores through engagement, which increases resident satisfaction and retention.
"There is a lot of upside to gain just by cleaning up reviews, engaging residents and making people happy, and this will give you quite quick financial returns," he says.
Community Rewards engages, drives ORA scores
Community Rewards, a loyalty and resident engagement platform, typically drives ORA score outperformance by 20%, according to RealPage research. The platform averages 232 reviews per property, topping the multifamily industry in terms of average reviews per property.
RealPage determined that the longer a property uses Community Rewards, the higher future ORA scores tend to rise in conventional and student housing. Additionally, one of the key success metrics for an improved ORA score is simply Community Rewards participation by residents.
"It's really quite simple," Hinckley says. "The more residents share their experience online, the more likely you are to see a positive change in your reputation. If you have Community Rewards or ActiveBuilding, which are now integrated, one of the most important things is to get people engaged. The more they participate, the more opportunity you will have."
Earning reviews may seem like a chore, but it's not when more people in the community are engaged. Hinckley says a property should engage all residents across the board, regardless of sentiment, and avoid periodic campaigns asking tenants for reviews.
Connecting through various events, contests, polls or simply giving a move-in gift will stimulate conversation that leads to reviews. And, the more reviews, the better the odds of positive reviews that lead to higher ORA scores, thereby enhancing online reputation.
"Create fun ways to get them back to the platform to increase the opportunity for writing a review," Hinckley concludes. "It's like asking for it without asking for it."
Learn more about a loyalty and reputation platform that helps property management teams motivate their residents to share preferences and feedback, participate in contests, refer friends, renew their leases and submit online reviews. NOTE: Community Rewards does not attempt to control review sentiment and never incentivizes third party reviews.
Have a question about our products or services?