Why Online Rent Payments are Gaining Ground in Property Management
.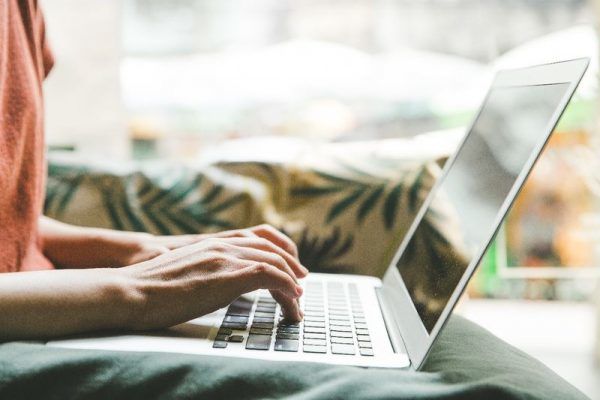 Millennials are dominating the rental market and using their size and influence to dictate digital and social trends. At more than 80 million strong, the generation is changing the multifamily housing industry from the nation's largest portfolios to medium and small property management companies. Their desire to live, work and play online has inspired the new market segment "Gen C," or the "Connected Generation." This group embraces technology to buy, communicate and connect via digital interactions. Whether paying bills or catching a ride, "Gen C" often pays through digital platforms, usually mobile devices. Paying by paper checks and money orders isn't much of an option. The Center for Generational Kinetics notes that millennials are paying for products and services different than other generations. In 2016, the research group cited that five million millennials didn't have a checking account, and a more recent study showed the generation carries very little cash. The center says that businesses that want to attract and retain millennials must make it easy to pay with a credit card. On the heels of the generation is Gen Z, which is multifamily's next target renter group and one that doesn't remember a time before the digital world.
Today's renters expect to use electronic payment technology
The arrival of these generations and their digital briefcases is transforming the way apartment managers receive rent. Rent payments are more and more going paperless and online, a less risky proposition than manually receiving checks and money orders or processing credit or debit cards in the leasing office. In the last 10 years, renters have come to expect to have access to at least one electronic payment technology. It's becoming the rule rather than the exception. The National Multifamily Housing Council (NMHC)/Kingsley Renter Preferences Report revealed an entirely new trend, showing that over 76 percent of renters now pay electronically every month. No surprise considering that online access has increased given the multiple devices and channels available for all consumers.
The 'tipping point' of payment options for generations
Conversely, downsizing Baby Boomers, who have been a growing contingent in multifamily, have been slow to embrace automated payments. Nearly half of the 65+ age group prefers paying at the front office. For property managers, companies caught at the cusp of this generation's "tipping point" must continue to provide as many choices as possible to maximize revenue while still keeping up with technology. RealPage's eBook, "The Power of Paperless," explores payment options that property management companies of all sizes should consider accepting and why (and why not). The story line is particularly relevant for small to medium-sized apartment communities that haven't made the transition to online payments. Implementing a configurable and comprehensive online payments solution removes the risk of on-site, paper-based payments and the horror stories that go along with them. In addition, online payments enable properties to track, manage, and report every payment to keep ledgers in order with as few errors as possible. Enabling residents to pay rent online also ensures the property is getting the rent it deserves with less fear of bouncing, lost or stolen paper payments, a big plus when a property or portfolio is counting on that revenue to grow business.
Seamless, simple and affordable electronic payment processing is here
Providing a paperless payment option is becoming a necessity for apartment communities of all sizes, and property management software can help. Electronic payment processing makes paying and processing payments online simple, seamless and affordable while supporting all major payment options — credit, debit, checks, ACH, phone payments, money order and retail cash payments — with the assurance of ultimate compliance and security. RealPage Payments is showing small to medium-sized properties how to drive increased revenue with an online payment solution. Ultimately, property operators can boost rent-week efficiency, and eliminate the hassles and confusion of managing resident payment processing.
Have a question about our products or services?