Now, More Than Ever: RealPage Virtual Leasing Pays Off Big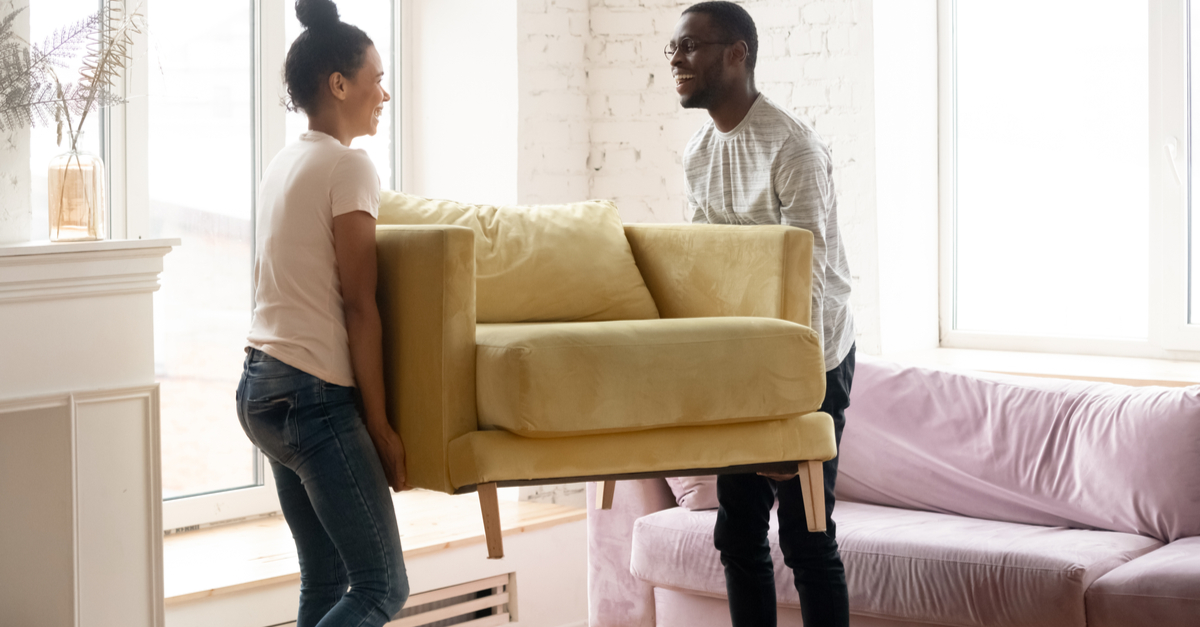 Those who had RealPage Virtual Leasing already in place when the pandemic struck were beautifully positioned to weather "social distancing" without a hitch in showing apartments and getting signed leases – even with site offices on short hours, understaffed or closed.
But for those not yet capitalizing on the solution, COVID has drawn attention to the powerful benefits it delivers even during normal times: a better prospect experience, more effective lead capture and nurturing of those leads, and more signatures on the bottom line. All while dramatically reducing the leasing burden on-site staff.
In his keynote address, SVP of Consumer Solutions Jon Pastor walked virtual attendees through the game-changing features – including some exciting new ones – of RealPage Virtual Leasing, providing hard numbers to support his discussion of its potential impact on your NOI.
A stunning experience of your property
Pastor showed off the immersive 3D flythrough apartment tours, with animation highlighting amenities, that are already wowing potential renters. And he discussed the RealPage Touring Platform, coming soon, that will host virtual self-guided and agent-assisted tours.
COVID has accelerated the already burgeoning trend of consumers getting business taken care of without driving around and physically engaging. Of course, this trend has grown to encompass apartment shopping. The days when the majority of apartment hunters looked up addresses and visited properties are over. Today, they might visit only the one or two finalists – or not visit at all, when websites such as RealPage's have given them everything they need to make a leasing decision, get screened, put down a deposit and sign the lease.
Follow that lead
Pastor also described the prowess of RealPage Virtual Leasing in capturing and nurturing leads, so as not to waste a single one.
New "Augmented Intelligence" technology supports Paige, a virtual assistant that works on any website, detecting when it's time to call in a live agent to supplement the AI-driven answers Paige is providing. At no point does the prospect get that frustrated feeling of getting nowhere with an automated attendant.
"Dynamic Landing Pages" were another highlight of Pastor's presentation. They're used as follow-ups to Contact Center interactions that do not result in a visit. Dynamic Landing Pages are sent to prospects based on interests they express during their interaction with RealPage agents, acting essentially as personalized e-brochures that even allow prospects to self-schedule tours. Dynamic Landing Pages, said Pastor, bump site visits up by 4% – without a single minute of leasing agent time invested.
Meanwhile, the RealPage Contact Center continues to rack up impressive numbers for clients – capturing 40% more leads over clients without a contact center, and a 10% appointment rate advantage even over those who use a non-RealPage contact center.
Pastor noted that RealPage's LeaseLabs websites are generating 130% more page views per session than conventional websites, session duration increases of 60%, and reductions of over 50% in bounce rates. These remarkable numbers demonstrate how RealPage websites squeeze every bit of value out of those hard-earned website visits your marketing is driving.
From leasing decision to signed lease
Of course, the ability to check real-time pricing and availability, fill out a lease, get screened, sign up for insurance, make a deposit and "e-sign" the lease virtually has been in place for quite a while now – an easy process that seldom requires site staff to step in and help. That's just one component of a total solution to leasing that has freed site managers for other important activities. And because RealPage's products run on any major property management software system, they're being leveraged right now by many PMCs who are staying on non-RealPage platforms.
Pastor noted that this easy online leasing functionality allows clients to capture up to 30% more applications, while speeding up lead-to-lease time.
Supporting site staff
All this automation, in addition to delighting prospects, delivers a major benefit to site teams. Each of these activities self-serviced by prospects is something the site staff is freed from participating in, except in special circumstances. So they're freed up for things such as finding creative ways to drive new leads and keeping residents happy in order to increase retention.
Pastor provided a specific example of new RealPage Virtual Leasing technology that further boosts lease agent efficiency. Fed by revenue management signals, Intelligent Lead Manager with Enhanced Guest Cards boost occupancy by intelligently matching leads to the floorplans you need the most help leasing – so your agents can concentrate on those first.
This means that when your site leasing agents are doing their part to complement the automated, virtual part of the leasing picture, they're using their time in the most efficient possible way to fill the actual leasing needs of the property based on current and upcoming inventory.
Pastor concluded his presentation by saying that RealPage Virtual Leasing will "differentiate your brand, deliver better experiences, attract and retain residents far beyond industry benchmarks, and drive both additional yield and improvements in marketing efficiency."
For more information on RealPage Virtual Leasing, please click here.
Have a question about our products or services?