New Tools Extend Lead of Commercial Property Management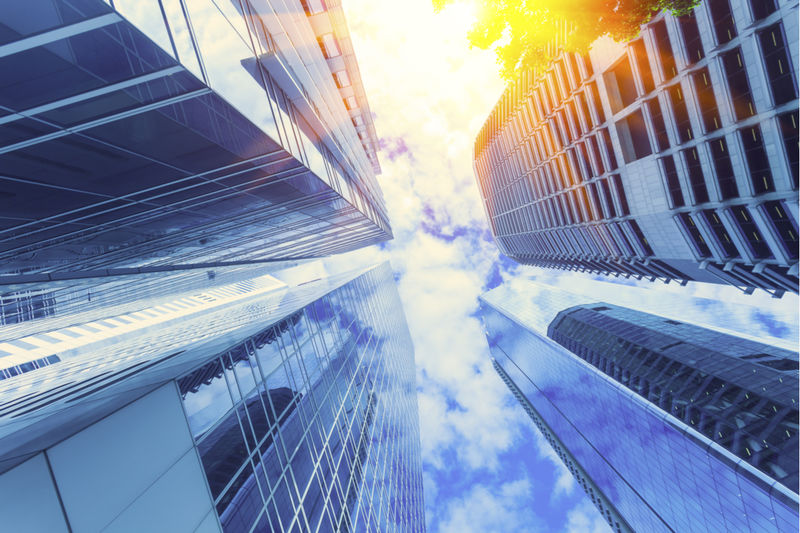 Not content to rest on their laurels, the design team for RealPage's Commercial Property Management Suite has rolled out a trio of enhancements intended to streamline business for commercial customers.
"Our intention was never to just become another player on the commercial side," says Perry Levine, Industry Principal for RealPage Commercial. "I don't believe anybody can match us feature for feature in commercial these days, and enhancements like these are going to continue putting distance between us and the other vendors in this space."
New Tenant Portal with Online Payments
While the rest of the world has moved towards self-service via the Internet, client interaction in commercial property management has remained stubbornly hands-on and high-maintenance.
With RealPage's new Tenant Portal, tenants can visit a sleek, intuitive portal to view account and contract details, payment status and history and any other information property managers wish to make available for easy access. The portal is not only a great convenience for tenants, who after all are accustomed to this sort of access in other areas of their personal and business lives, but also for property management firms now relieved of countless phone calls and emails asking questions that can be answered with a few clicks.
What's more, for the first time, tenants who wish to avoid the hassles and expense of writing checks can easily pay their rent online, due to new ACH payment enablement.
"The portal is one of those things that's a win on every side," Levine says. "There's a direct benefit to our clients, the commercial property managers, in terms of taking a burden off their backs. But there's also an indirect one in that they're offering this great perk to their tenants that helps them strengthen their relationships and loyalty."
Sleek new user interface
Complementing the Tenant Portal is an overall redesign that brings a sleek new look, simple navigation and easy customization to the Commercial suite. Menus have been consolidated and related functions grouped to speed and streamline daily tasks.
Perhaps most important to the redesign is the simplification of setting up new tenants, which can now easily be handled by property managers without outside help. Setup includes the assigning of user roles and permissions that insure access to information is carefully controlled and data is protected.
Retail sales tracking
Property managers who lease to retail establishments are applauding the addition of sales tracking functionality to the commercial suite.
Many commercial property management professionals with retail tenants track their sales to better adjust rental rates to ups and downs in their numbers. Tracking sales can help property managers verify requests for rent relief from tenants reporting slumps, and during high times charge overages that allow sharing in their success. Landlords also use sales figures to plan and balance their mix of retailer types and associated rental rates.
But the hassles of tracking sales, particularly for property managers of malls and other properties with many retail tenants, have caused some to do without it.
Now, RealPage's software enables easy tracking within the software, obviating the need for spreadsheets and other old-fashioned means of keeping up with sales. The software can handle segmented sales (food vs. liquor, for example, or health and beauty vs. clothing), as well as perform calculations for payouts of sales overage bonuses to property managers.
"Not all of our clients manage retail properties, but for those who do this is a very big deal," says Levine.
"Together, these enhancements are going to make a real difference to current clients of RealPage Commercial," he concludes. "But they're also going to increase the attention we've been getting from property managers still using antiquated management solutions who are ready to realize some of the incredible efficiencies today's software is bringing to the business, and are calling RealPage in increasing numbers."
Learn more about RealPage Commercial Property Management.
Have a question about our products or services?