New Guidance Offers Clarity for Service, Emotional Support Animal Issues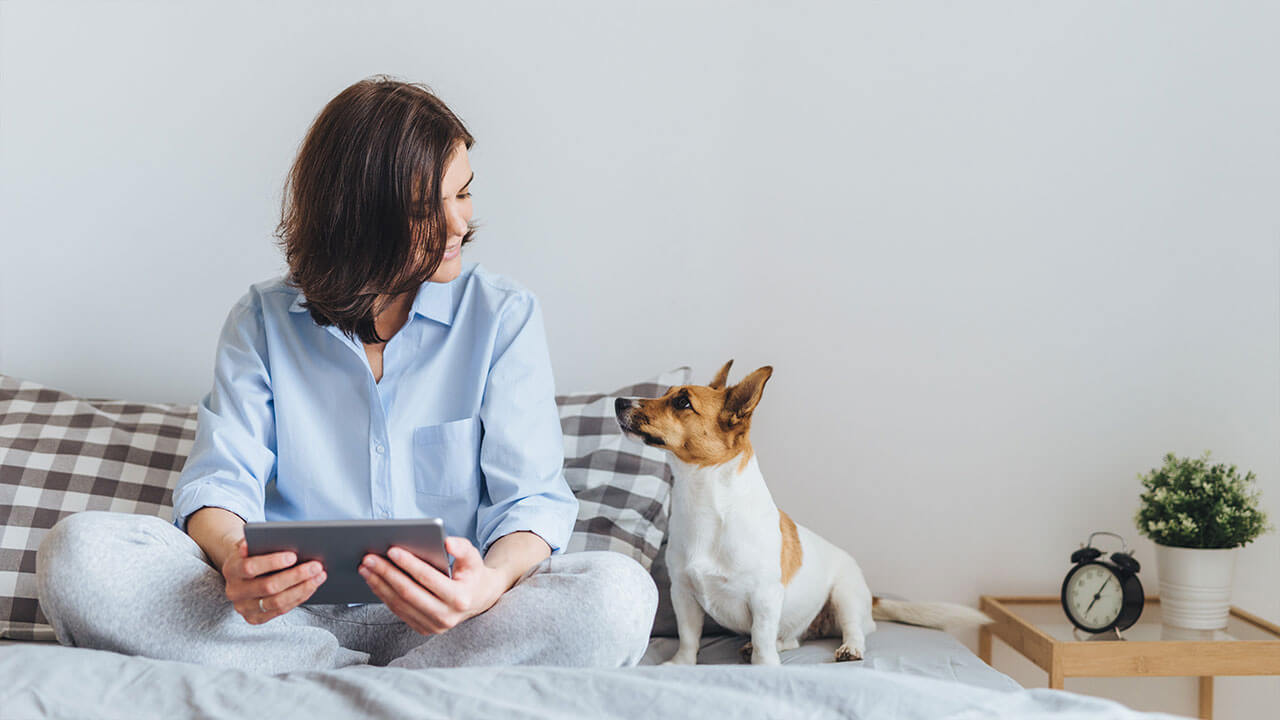 The multifamily housing industry got some much-needed relief earlier this year for what has been a nagging problem in recent years – accommodating emotional support animal requests.
The U.S. Department of Housing and Urban Development's (HUD) release on reasonable accommodations under the Fair Housing Act relating to Assistance Animals gives direction to apartment operators on how to handle requests for reasonable accommodations not only for service animals but for those trained or untrained animals that provide therapeutic emotional support for individuals with disabilities, more commonly known as emotional support animals.
"Assessing a Person's Request to Have an Animal as a Reasonable Accommodation Under the Fair Housing Act" is a big win for the multifamily housing industry, which has steadily pressed lawmakers for guidance on handling accommodations, especially when no-pet policies are in place and questionable online verifications are presented.
Welcome news for better compliance with fair housing laws
The National Apartment Association called HUD's guidance welcome news and hopes it helps "rental housing providers mitigate abuse, ensure better compliance with fair housing laws and continue to protect the rights of disabled persons to live with their service animals and emotional support animals."
NAA is working with industry experts to update the organization's Emotional Support Animal toolkit.
The need for clarity was brought on by a growing concern in multifamily housing and other industries because of overwhelming accommodation requests by residents and applicants to allow emotional support animals in no-pet environments, and to grant exceptions to existing policies on prohibited breeds or weight restrictions, as well as pet deposits or fees.
"This made it extremely difficult for owners and operators to parse out legitimate requests from illegitimate ones," NAA said.
HUD recognizes that requests for reasonable accommodations for assistance animals are significantly increasing, and Secretary Ben Carson addressed the ambiguity surrounding proper documentation.
"In my many discussions with housing providers and residents impacted by the need for assistance, I recognized the necessity for further clarity regarding support animals to provide peace of mind to individuals with disabilities while also taking in account the concerns of housing providers," he said.
Guidance addresses online assistance animal certificates
HUD's guidance specifically addresses internet documentation for sale that appears to validate animals as service animals or emotional support animals, as well as acceptable proof of the need for a service or emotional support animal based on disability and/or need.
"Some websites sell certificates, registrations, and licensing documents for assistance animals to anyone who answers certain questions or participates in a short interview and pays a fee. Under the Fair Housing Act, a housing provider may request reliable documentation when an individual requesting a reasonable accommodation has a disability and disability-related need for an accommodation that are not obvious or otherwise known. In HUD's experience, such documentation from the internet is not, by itself, sufficient to reliably establish that an individual has a non-observable disability or disability-related need for an assistance animal."
"By contrast, many legitimate, licensed health care professionals deliver services remotely, including over the internet. One reliable form of documentation is a note from a person's health care professional that confirms a person's disability and/or need for an animal when the provider has personal knowledge of the individual."
Also, HUD touches on assessing a person's request to reasonably accommodate an animal under FHA, and provides step-by-step questions and answers. Examples are given on how to ask the right questions about the animal and what to do if a disability is not apparent while staying within FHA guidelines.
HUD notes that assistance animals are classified as either service or emotional support animals.
A service animal is defined as:
Under the Americans With Disabilities Act, "service animal means any dog or miniature horse that is individually trained to do work or perform tasks for the benefit of an individual with a disability, including a physical, sensory, psychiatric, intellectual, or other mental disability. Other species of animals, whether wild or domestic, trained or untrained, are not service animals for the purposes of this definition. The work or tasks performed by a service animal must be directly related to the individual's disability."
Also, HUD states that assistance animals are not pets and that:
Assistance animals do work, perform tasks, provide assistance, or provide emotional support for a person with a physical or mental impairment that substantially limits at least one major life activity or bodily function.
Sample questions help housing providers query requests
The guidance goes on to explain the definition of physical and mental impairments as they apply to the use of assistance animals. Impairments include some diseases, conditions and addictions. Life activities and bodily functions are also defined, and examples of work, tasks, assistance and emotional support are given.
Also, examples of a patient's need for a unique animal (i.e., an animal that is not commonly kept in households such as a monkey, barnyard animal or kangaroo) in unique circumstances are presented. For instance, a unique animal individually trained to do work or perform tasks that cannot be performed by a dog may be eligible for a reasonable accommodation.
A short list of questions that housing providers may use to help them assess whether to grant a requested accommodation is included.
Throughout the guidance, HUD places the onus on the person asking for a reasonable accommodation to prove the need, through acceptable documentation, when the disability is not evident.
After reviewing the guidance, NAA strongly advises to consult legal counsel before taking any action regarding emotional support animal requests.
HUD's guidance should be a part of every property manager's toolkit when handling accommodations for residents.
This post is for informational purposes only and should not be considered as legal advice. Please consult legal counsel regarding emotional support animal, service animal and assistance animal requests.
Have a question about our products or services?