How to Master Affordable Housing Management
-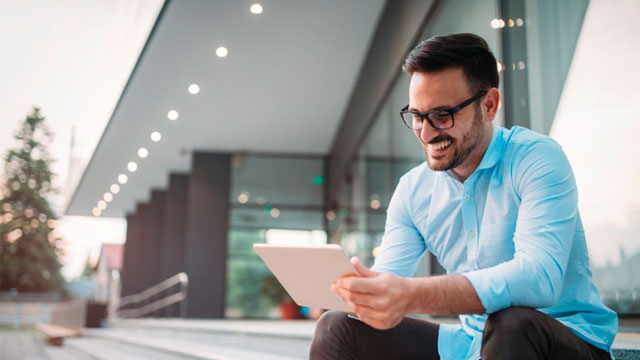 The recently passed Consolidated Appropriations Act of 2018 provides Affordable property owners and operators an additional Low Income Housing Tax Credit (LIHTC) for federal Set-Aside – Income Averaging. It comes with a new set of complicated rules and regulations, but navigated correctly, the measure can have some real advantages for the Affordable Housing industry.
In March, Greg Proctor, Vice President of RealPage Compliance Services, and Sarah Upchurch, Vice President and Industry Principal of Affordable/Senior at RealPage, discussed the ins and outs of the new Set-Aside in the first edition of the five-part RealPage Affordable Master Series.
The on-demand webcasts, which are about 30 minutes each, cover hot topics and best practices for navigating the Affordable industry. They dive into income averaging, file organization and compliance, reducing regulatory risk, solving accessibility issues and surviving an audit.
Episode 1: Income Averaging for LIHTC
The new Set-Aside, now a third LIHTC option for Affordable property owners and operators, is designed to encourage new development in an effort to shrink the deficit of seven to 11 million units needed to meet current Affordable housing demand. It allows an owner or developer to have a broader mix of units that meet the benchmark of units leased to residents who must fall within a certain percent of area median income.
Proctor notes in "Affordable Master Series: Income Averaging for LIHTC – The What, The How, The Why!" that the great thing about the Set-Aside is that it's not only going to encourage new development, it will also make properties more profitable with additional revenue.
Along with Upchurch, Proctor goes on to discuss income averaging, how it's calculated and will be monitored, its benefits to owners and the potential risks.
Other Affordable Master Series webcasts include:
Episode 2: File Organization and Compliance Go Hand-in-Hand
Proctor and Upchurch discuss how proper documentation organization helps with compliance. All of the various governing agencies overseeing compliance want to see specific documentation in each file, and some agencies want to see that documentation in a specific order.
Topics covered in "Affordable Master Series: File Organization and Compliance go Hand-in-Hand" include federal and state requirements for demonstrating compliance with regulations through documentation, required documents for HUD properties, required documents for Tax Credit properties and obtaining required documentation.
Episode 3: Know Your Regulatory Partners – Reduce Risk Compliance
The Department of Treasury and the IRS give each state agency a long leash regarding compliance and it's easy to be unaware of a new regulation or rule in a state. Proctor and Upchurch discuss the various nuances between agencies, and explain how to peacefully co-exist in the world of LIHTC.
Learn the relationship between the various stakeholders in a tax credit deal, the authority and responsibility of each state agency, how to lose an occasional battle but win the war for compliance and how to communicate with the state agency in "Know Your Regulatory Partners: Reduce Compliance Risk."
Episode 4: Quickly Solve Common Accessibility Issues
Accessibility seems like an easy concept to understand, but there are subtle issues that can result in renovation costs, fines and penalties.
This webcast addresses everything Affordable operators and developers need to know to correct the most common accessibility issues found on subsidized properties. Proctor and Upchurch will talk about how to correct these issues quickly and inexpensively, helping to mitigate risk and provide properties that are more inclusive.
Webcast highlights include common areas of non-compliance, how to identify issues before they become costly, ways to correct areas of non-compliance and the typical costs associated with corrections. Learn more in "Quickly Solve Common Accessibility Issues."
Episode 5: Surviving an Audit
"Affordable Master Series: Surviving an Audit" walks Affordable operators through an audit and identifies what auditors are looking for and why. Covered are their requirements and efficient ways to provide the auditors the information they are seeking.
Guest Gemi Ozdemir, Partner at DOZ, a large CPA firm in Indianapolis, joins Upchurch and Proctor to explain reasons behind property and file audits, how to prepare for audits, what information should be provided to auditors and how to deliver it in a way that saves time. Register now for this webcast.
Have a question about our products or services?