Leveraging an Online Payment Platform to Mitigate Risk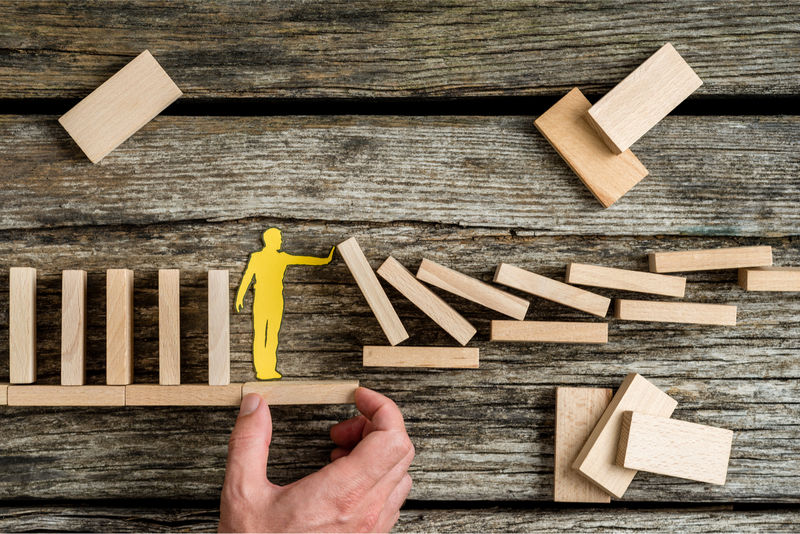 As discussed in RealWorld 2018 sessions
The game has changed in the last decade on taking payments.
Many of today's laws govern the exchange of money from an individual or business to another were written in a walk-in business community, the days when consumers and businesses made payments directly to companies from which they purchased goods in retail locations or offices.
But with the transformation of an online economy, more hands are in the picture. Federal and state transaction laws have become murkier with the arrival of technology middlemen or third-party money handlers. Accepting payments has become complex and challenging.
Risks of changing money in multifamily
Judy Rinearson, a partner at K&L Gates, LLP, noted the risks of accepting payments that face multifamily properties in today's economy.
Laws make it a federal crime to hold or move other people's money without a money transmitter license. Also, accepting credit cards can be risky because consumers have 30 days to dispute charges and convenience fees associated with bank charges levied to sellers and come with privacy and security concerns.
In multifamily, exchanging money can be a harried process. On the day before the last day of the month and through the next few days much of the industry's rent money is exchanged between renters and housing providers.
[Additional Reading: How to Reduce Risk by Transferring Properties to a Rental Property LLC]
"It's those seven or eight days of the month, as you can imagine, that are pretty intense with a lot of things going on," RealPage's Senior Vice President Financial Services Matt Davis said.
Adding to the mayhem is the speed in which money is changing hands. A few years ago, it took a few days for rent checks to hit the bank. Today, with online payments, funds are transferring much more quickly. With third-party money handlers, apartments may not touch the money until it lands in their bank accounts.
Overcoming challenges with online payments
Multifamily housing providers are leveraging online payment platforms to overcome the common challenges with payment processing, mitigating risk and increasing operational efficiencies. In addition to offering convenience for renters, online payments are reducing the risk for apartment operators.
Davis noted a few trends in multifamily with rent payments.
The industry is oriented toward convenience. Credit cards have revolutionized payments for consumers and more property management firms have chosen to accept them for rent. The cost of accepting cards, however, is radically different from ACH payments, and often properties eat the fees. With average rents pushing $1,300 per month, the fees can get expensive.
The goal of the industry is going online with rent payments, which affects renters who pay by money orders. Renters who pay cash and don't have bank accounts (this mostly affects the affordable market) must get money orders. However, banks or money order providers often don't assign a payee when processing requests, leaving the payer to fill out the check. Often, the payer is never filled out, which enhances the incidence of fraud.
And, lately, some leasing offices have become payment-less. Residents are being told they can pay online via ACH payments for free, by credit card or eMoney orders. The benefit is that the property doesn't have to worry about scanning checks, drop boxes can be removed, and the risk of theft of check or money order is greatly reduced.
Payment platforms ultimately convenient for renters, properties
Pinnacle CFO John Carrasino said payment platforms are solving many of the challenges facing multifamily with rent payments. One of the biggest changes is that the flow of money has changed dramatically.
"You're receiving funds daily or within two days," he said. "Properties are getting money much faster than they ever did."
Also, properties have greater visibility of non-sufficient funds and the risk of theft at the site level is reduced. Onsite staff is being freed to do more than accept and process rent payments.
Another is that properties no longer need to make bank deposits.
Rivergate KW Residential President Marcie Williams remembers the days of running streams of adding machine tape, filling out deposits slips – 25 entries at a time – and driving the deposit to the bank.
"For someone to have to manually do that process is the biggest risk you can take," she said.
Earlier this year, JVM Reality transitioned to only accepting online rent payments from residents at the company's 18 properties. Kortney Balas, the company's vice president of technology and business process, said a key was educating residents and staff well in advance of the rollout about the coming change.
Online payment participation immediately jumped to more than 70 percent and has held steady, she said.
"Most communities when they go electronic, they are looking at 75 percent penetration after it's been rolled out a while and we did that right off the bat," Balas said.
Online payment platforms ultimately are about convenience for the property and residents.
"The biggest amenity you can offer your residents is convenience," Williams said.
Learn more about online rent payments here now.
Have a question about our products or services?