Lending a Helping Hand with Student Housing Turn
.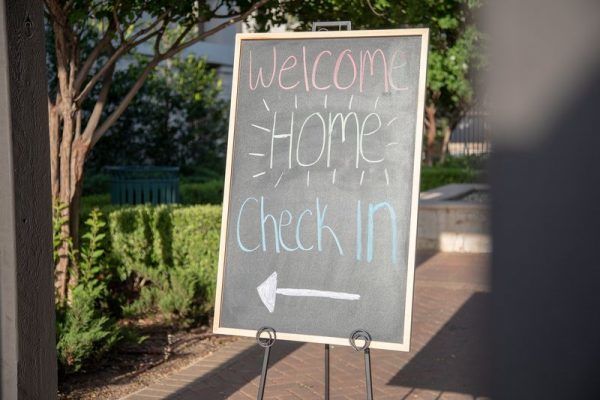 Just about any student housing operator will gladly take a helping hand during spring and fall semester turns. That's when, amid a flurry, students move-in en masse to their new living quarters just before classes begin. It's the peak of peak season. Lines form to the right. RealPage's student team was more than happy to offer assistance to housing operators this fall. More than 25 employees visited 20 properties nationwide and did everything from lending support for the company's technology solution to answering questions from students and parents about who cleans out the fridge. "We were involved in simple tasks, like handing out maps and directing students to their new apartment," said Casey Carnegie, an account manager of Asset Optimization, "and some more tense discussions, like mitigating parental concerns of their child moving into an apartment with messy roommates."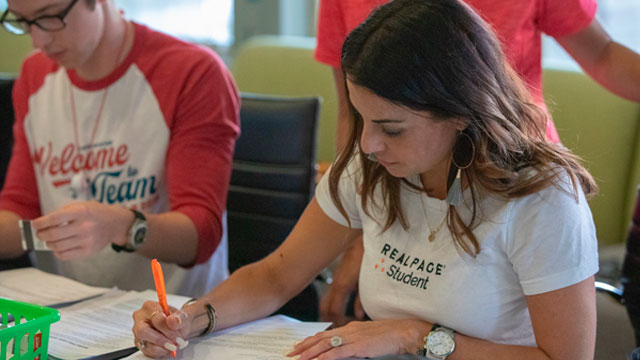 Expanding the understanding of the move-in process
"Move-in Relief Days" were similar to an educational event several years ago. RealPage employees experienced first-hand one of industry's busiest days of the year at several customer properties. One visit was so moving that a software developer came back with renewed interest to make student housing property management easier, because operators simply needed help. Similarly, this year's event gave employees valuable field experience while providing extra eyes and ears for customers. Team members from code writers to senior leaders were able to expand the organization's understanding of how student housing operates to better provide solutions that innovate and simplify for operators everywhere, said RealPage Vice President of Student Housing Whitney Kidd. "Supporting our student partners is a core value of the RealPage Student team," she said. "We understand turn is the most challenging and taxing time of the year for our customers and we are committed to going the extra mile to assist them during this time. By participating in move in days, we were not only able to interact with our customers, but also educate our team members internally who have not had direct experience in the industry."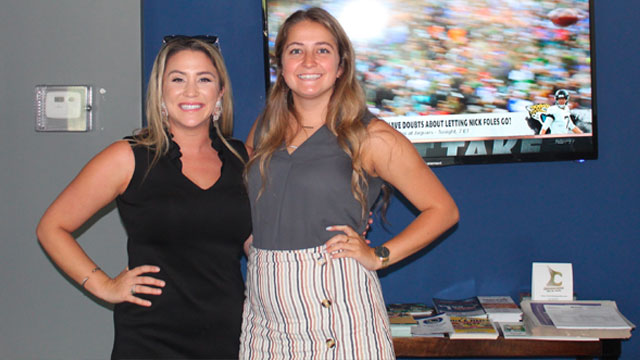 Overcoming the challenges of student turns
Some describe turns as chaotic and wild, when movers and mini-vans flood parking lots and students fill the property to sign leases, get matched with roommates, pick up keys and scope out their new digs. Others say turns are opportunities to improve what may already be a well-oiled machine. Either way, turns are not without challenges and require weeks of preparation and solid property management fundamentals. During the move-in relief events, student housing operators offered sage advice. Lindsay Brown, Vice President of Marketing for Campus Advantage, said being prepared is essential. Campus Advantage begins planning very early and keeps a pulse on each community through turn calls, early contract deadlines and regional audits and support. "So many things are out of our control," she said. "We rely on our partners in the industry to accomplish this massive feat in such a short time frame, but things happen when we are left looking for alternatives 24 hours before our move-in day."
Getting a grip on vendor management
Vendor management is one of the biggest challenges for student housing operators and a top priority at The Preiss Co. during student turns, staff say. The Raleigh, N.C.-based company is a top 10 provider of off-campus housing in the nation, and ensuring that the quality of work meets resident and company expectations is a must. Vendor schedules are updated daily and passed on to crew leaders and maintenance teams to ensure everyone knows the status of beds being turned. Staff goes as far as to walk behind vendors from beginning to end. "Concrete dates are hard to follow," Area Property Manager Kylie Smith said. "Every day, each vendor will have their challenges and setbacks. It is about managing the day-to-day more so than overall hammered-down dates of the whole three-week process." To stay organized, properties are broken into halves and a team leader is assigned. Vendor leads are also given to each team. "This helps because we each take a section and can focus on that portion alone, communicate with our own vendor, etc.," said Barbara Chenard, Area Assistant Property Manager. "This gives us all more time to walk that specific section and ultimately catch more things to fix and get ready before move-in day."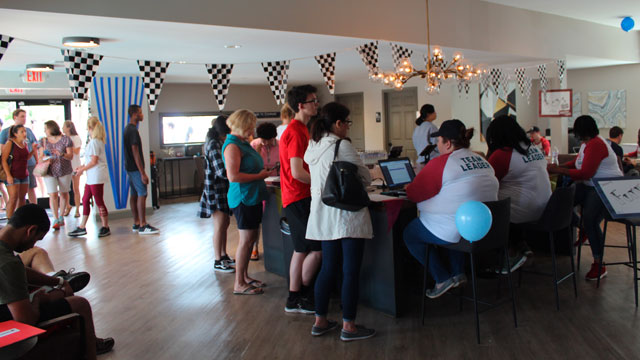 Earning trust of students and parents
Chenard says making students and parents feel at ease on move-in day takes some pride and finesse, even under the best circumstances. Emotions typically are high as parents release their babies from the nest, sometimes for the first time. The Preiss Company shows lots of smiles and compassion, and has appropriate staff on hand to answer any questions or solve any issues during turns. "We like to have a welcome table with refreshments, and have maintenance, vendors and management available during the move in process," Chenard said. "We understand parents are leaving their baby birds with us, so we want to listen to them and ensure that they are happy before they leave." "When it comes to actually leaving their child in our care for the next year, we definitely pride ourselves on being friendly, relatable, approachable, and caring so parents and residents both know they can come to us with any issues or troubles they may have over the next year."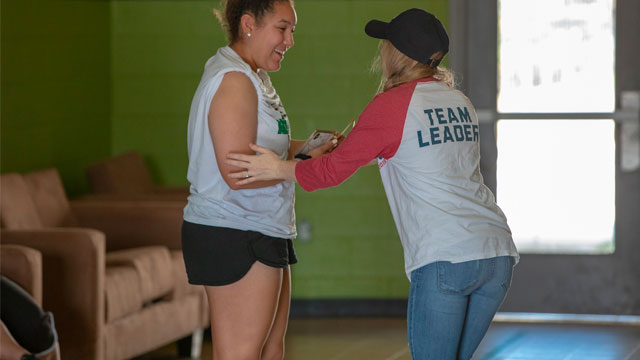 Being visible and addressing issues quickly
Smith said it's important for management and staff to be visible at all times and quickly address issues. "If something gets missed, don't make excuses," she said. "Own the mistake, apologize, assure them we are here to correct it no matter the situation, and follow through. Nothing is worse than saying you will fix something but not actually getting it completed. Get their name and phone number, and stay in contact until they are fully satisfied. Give out your contact info, too. Don't be dodge-y." Brown said Campus Advantage has begun to adopt many useful property management tools and apps in the marketplace to ensure full transparency at its properties. "At any point in time, someone from the home office can see where in the process a manager is and can have a pulse on their completed tasks or needs," she said.
RealPage Student can help you manage student turn. Learn more!
Have a question about our products or services?