Keeping Every Square Foot Covered: Commercial and Financial Solutions
--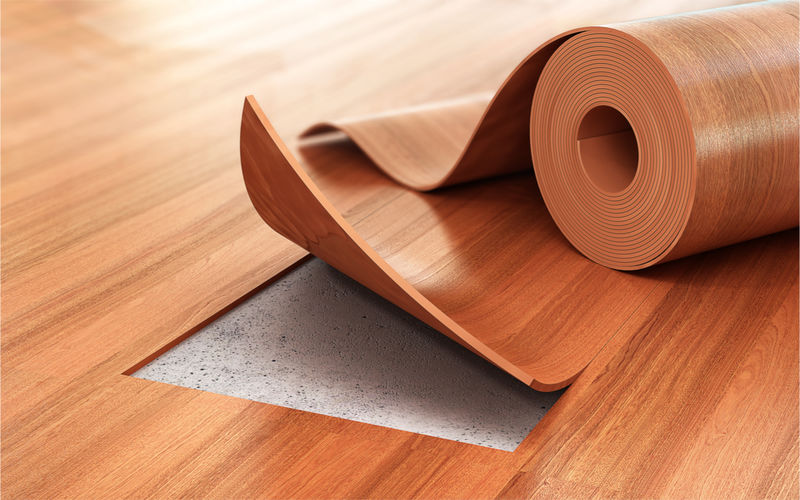 As discussed during RealWorld 2018 sessions
It comes with the territory: owning or managing commercial real estate properties means juggling a variety of operational and financial tasks, not to mention keeping everyone in the loop along the way.
Some leases can be more complex than others. Managing, reporting and analyzing these leases—from initial lease execution to exercising options and tracking amendments—requires a powerful property management system dedicated to the commercial environment that takes into account every step and every process. You need a solution that's not only intuitive and has the necessary functionalities, but also is designed to scale with your business and reduce your total cost of ownership.
But in order to get the most out of your commercial property management software, you need functionality that takes the complexity out of managing your commercial assets. Designed specifically for the different stakeholders that service the commercial market, the RealPage® Commercial Property Management solution has an intuitive design that provides users a simple way to manage, report and analyze their complex leases – from initial lease execution to exercising options and tracking amendments – all in one place.
Lease administration, simplified
To keep the daily leasing process under control, best-in-class functionalities include lease boilerplates for adding new leases with proper data governance; powerful amendment features so that the lifecycle of your leases can be tracked accurately; capabilities enabling you to see the entire historical lifecycle of the lease; custom fields that can be added to your lease to capture the exact lease data you want to report on.
Automating recoveries
Recoveries, by nature, can be complex. A robust recovery billing engine can handle everything from base years, gross ups, minimums and caps, expense exclusions and more. You should never miss billing a tenant for reconciled expenses if you have a system that displays all missed billings upon execution of the calculation. It's all about reducing errors in recovery billbacks, thereby increasing your property's return on investment.
Comprehensive lease accounting
You need a system that takes care of complex billing calculations of CPI increases, percentage rent, estimated recovery billing, late fees and recurring charges. Whether you have office, industrial, or retail properties, notifications of rent increases help ensure that your tenant is always paying the correct rent and you're recognizing the proper revenue through straight-line rent adjustments.
Tenant self-service portals, payments and service orders
A tenant self-serve portal is a powerful way to offer additional value to your tenants—and, it can be a real competitive advantage. Tenants want to feel confident with things like secure login with tenant validation, and access to self-service tools such as entering a service order, viewing open balances by lease, reviewing their statements and making payments on-line. Mobile optimization is key so tenants can access these services through their desktop, tablet, or mobile device anywhere, anytime.
The RealPage Financial Suite
How many times have you found yourself running two separate accounting systems, one for your property accounting, and the other for the corporate enterprise? The RealPage® Financial Suite—fully integrated and ready to work with your commercial property management system—was designed to solve this, and more. It's one complete financial platform that brings everything together for the purpose of driving efficiency—all while delivering a lower total cost of ownership. Comprehensive functionalities include:
Property Accounting
Includes everything you would expect and more. This is a complete back-office accounting solution featuring an unparalleled level of efficiency and scalability.
Budgeting
Features time-saving, simplified features and functionalities designed to help reduce costs, improve accuracy, and enable more productive forecasting, consolidation and reporting to make smarter budgeting decisions.
Job Cost Accounting
Tracks any and all capital projects providing detailed costs by dollars or by quantity and includes job status views that present the job cost information in various levels of detail
Corporate Accounting
Corporate accounting offers functionality specifically designed to accommodate the needs of complex real estate businesses, without having to switch from property to corporate systems.
Investment Accounting
Investment accounting simplifies consolidations, capital transactions, financial statements, and tracks and measures profit center performance.
SmartSource Accounting
To truly outperform, you may choose to put your money where your growth is and outsource your property accounting to the industry professionals at RealPage SmartSource Accounting.
Real estate runs on data and reporting
Often, your internal and external stakeholders need accurate, timely information in order to make the best business decisions; decisions that are delayed or based on incorrect data can have serious financial repercussions. Different stakeholders need different metrics. So depending on just how many stakeholders you're creating reports for, this process can be tedious, at best. And how well you keep everyone informed can have a direct impact on your bottom line.
Further, with all the data that we're exposed to, how do we get to the data needed most without getting trapped in the 'data swamp'? Reporting—and the associated internal costs—have a direct impact on your system's total cost of ownership; how much it costs you to own and operate over time.
Reporting for any stakeholder, simplified
Taking control of the reporting process means getting exactly what you want, how you want it and when.
To achieve this, simplicity is key. This means seeking out a platform with features such as easy-to-create, user-configured dashboards and on-screen personal configurable inquiries to give access to the KPIs you need most—those metrics and analytics that measure property performance.
With an advanced, single-platform financial suite for commercial (such as the RealPage Commercial Property Management Suite including our Financial Suite), you can create your own presentation-quality financial statements with a built-in, wizard-based financial report writer. In addition, there's seamless integration to Excel for analysis and report design, as well as integration to the operating system you're already using. These powerful capabilities mean you can create customer-facing financial reports in minutes that can be electronically distributed on a scheduled basis.
Dashboards and data queries
Configurable and role-based dashboards enable users to render both financial reports and operational reports as well as key performance indicators. Need to look up a tenant or vendor? All data in grids can be searched, sorted and filtered, making it easy to find and utilize exactly what you're looking for.
Have it your way
A feature called Exponential Reporting enables direct connections to financial data and operational key performance indicators to provide boardroom-quality reporting. All standard reports can be stored with filters and memorized and displayed on the configurable dashboards so users can easily and quickly run their standard reporting packages.
RealPage Portfolio Management
Imagine having a lens into the operational and financial performance of all of your real estate assets, no matter what the asset class. RealPage Portfolio Management was designed just for this purpose.
On-demand key performance indicators such as NCREIF returns, LTV, NOI, market value and revenue per square foot can all be served up though interactive dashboards or powerful on-demand analytics. Something called RealScore allows you to measure and rank your properties using a configurable internal benchmarking methodology based on star ratings to promote analysis and communication among your managers.
The good news is that operating—and being profitable—in commercial property management is easier than ever with advanced technology from RealPage. While complexities abound every day, it doesn't necessarily have to come with the territory any longer. RealPage has every square foot covered for you.
For more information about RealPage Commercial Property Management, visit click here now.
Have a question about our products or services?