The Internet of Things is More than Just Nest-Deep in Multifamily
--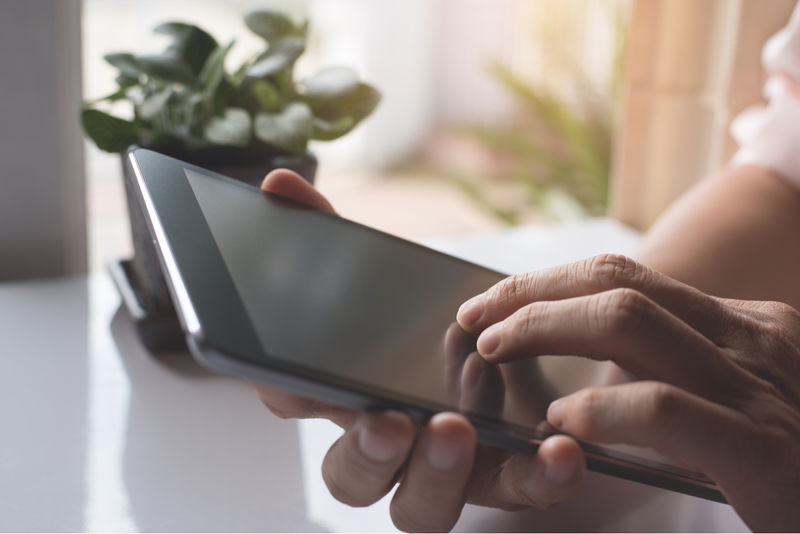 Talk to a facilities manager and property manager about the Internet of Things and you'll probably get two very different perspectives.
A property manager may have visions of IoT toys, those smart devices designed to make life a little easier, while the facilities manager might focus on system management. A bigger difference is that the property manager just may get a little overwhelmed thinking about how to leverage devices as leasing amenities because of all the unknowns and costs. Measuring a return on investment might be a little cloudy.
That's a common fear in multifamily today. Video doorbells, thermostats, lighting controls and other apartment bling aren't cheap. Linking them so they can be effectively managed between resident and property manager is another concern.
Their worth and the IoT, however, is more than nest-deep. Attracting residents is one selling point, but the behind-the-scenes IoT is another that's just as big.
That's a conversation that RealPage Senior Vice President Jason Lindwall recently had with a client over lunch. When a twinkle transformed into doubt over the return on the smart devices, the discussion took a different turn.
"The way you really to need to look it is from an asset management perspective, not just an amenity perspective," said Lindwall, who has more than 24 years of building and developing technology centers. "When you look at it from asset management perspective, there are some significant savings that you can create."
He points to a model of building management systems that commercial real estate properties have used for years. Systems have allowed identification of mechanical issues, better utility management and water leak detection that aren't always visible.
The benefit is driving down management costs as well as extending the life of mechanical systems through proper preventative maintenance, Lindwall says. And multifamily can enjoy the same through the IoT.
Lindwall will be among panelists who will talk about what the IoT can do for multifamily in April at the Texas Apartment Association's Education Conference & Expo in San Antonio. He says leveraging connectivity gives properties a one-two punch of resident amenities and better ability to control costs in several areas.
Managing vacant units by controlling HVAC systems and lights
One of the biggest benefits is reducing vacant unit costs. Through connected thermostats and lights, managers can monitor energy costs when units are being remodeled or on the market.
"When you have connected thermostats and lights, you can manage these in a central dashboard which allows the ability to reduce the costs of these utilities and minimize runtime of those appliances," Lindwall said. "They're an easy addition to any unit and the ROI is easy to calculate."
As a side note, management also can understand the resident profile through usage data that the connected devices provide. And, renters can program devices and be alerted or check in on them to keep their energy costs lower. For example, the resident can see that the HVAC system is running unnecessarily while away and make an adjustment, which lowers consumption and ultimately reduces wear and tear on the system.
Identifying potential issues with airflow that can cost big
Monitors can check airflow in a resident's unit or in common areas. Using data collected by these devices, the property can determine how long it takes to cool or heat an area.
"This can be very helpful in identifying issues with HVAC systems," Lindwall said. "If the airflow of a system reduces we can first identify when the last time the air filter was changed. Using an airflow monitor tells the asset manager when to change the filter, making sure proper airflow within the systems are not inhibited by the filter. This can reduce freezing of HVAC systems prolonging the life of the system."
The data also can identify possible condenser issues, which can potentially minimize hefty repair expenses.
Leak detection devices can eliminate significant damage
IOT-based leak detection devices along with an automated water shutoff valve can reduce the trickle-down effect of plumbing leaks caused by a faulty water heater. Several devices on the market support multifamily applications, Lindwall said.
He added that preventing a leak that damages several units on more than one floor could be significant in terms of repair costs.
Electronic door locks reduce accessibility issues
One of the most common smart devices, door locks are not only a nice amenity for residents but offer convenience for the maintenance and office staffs. Maintenance technicians can access units through their mobile devices and notify residents that they are in the unit.
"They no longer have to go back and forth for keys," Lindwall said. "This allows much more efficiency of work orders."
Connectivity to weather data conserves on outdoor water use
IoT-based sprinkler systems effectively manage water usage through evapotranspiration control using weather patterns and data received from weather information sites. Sensors monitor precipitation and support the amount and how much a system runs, avoiding the unwanted situation where the sprinklers are running and it's pouring rain. Or they come on, as scheduled, when the ground is already wet.
"We are seeing these systems now move into the commercial and multifamily space creating much needed conservation in this area," Lindwall said.
Have a question about our products or services?