Improving Trash Management and Increasing Recycling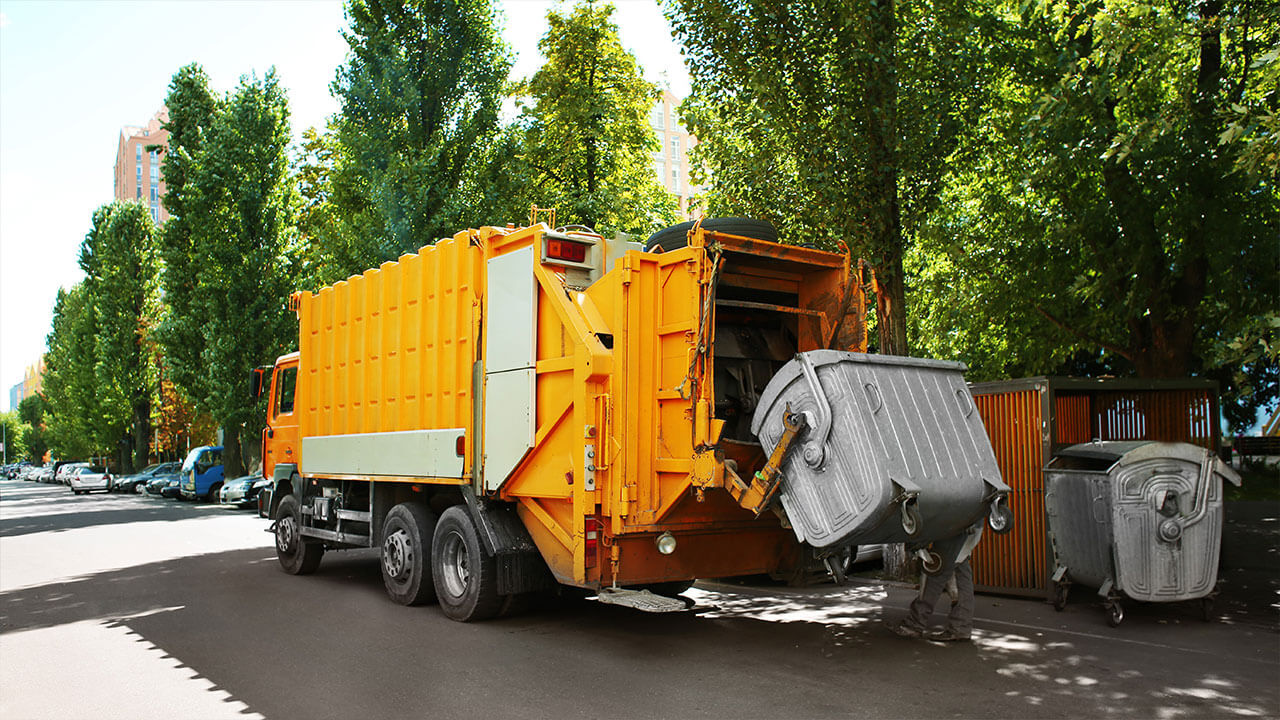 In some respects, recycling has been that quirky dancer on the earth's ball room just when the beat begins to get up tempo.
Diversion of glass, plastics, paper and anything else deemed reusable from waste streams has been side-stepped as much as it has been a rallying point for counties, cities, states and countries to promote a cleaner environment. Pessimism, lack of participation, high costs and contamination have cast shadows on a planet-friendly practiced that has come more into focus in recent years.
Recycling isn't anything new – it's been around for ages in some form or another – and is a part of the world's sustainability conversation. Just about everywhere in the U.S., large-scale recycling programs operate within waste management programs at high business and tax-payer expense.
Yet, buy-in has been conditional and generational.
EPA estimates that of the 251 million cubic tons of waste generated each year in the U.S. that only a third is recycled or composted. A 2019 Harris Poll, which surveyed more than 2,000 U.S. adults, found that Americans ages 18-34 are less likely to recycle compared to adults 35 and older. Also, 65 percent of Americans said they wouldn't recycle if it's inconvenient. Others are simply skeptical that it's a worthwhile cause.
Some cities that adopted recycling programs in recent years have shut them down.
The latest off-beat tango is pressure from a key international recycling partner who has rejected shipments because of contamination. China takes in about 40 percent of U.S. recyclables – including paper and plastics – but two years ago kicked back contaminated material. Much of it is feared to have wound up in U.S. landfills, and contamination fees have gone up 300 percent.
Yet, recycling continues to find its rhythm.
New York City and San Francisco are adopting lofty goals to achieve 90 percent or better in waste diversion, meaning that all but 10 percent of "trash" must be cleanly recyclable or compostable. Violators will be fined and, in some cases, assigned a professional service that will sort through the offender's trash and pull out recyclables and contaminated items.
Greater focus is also being cast upon multifamily properties to feed the streams. California currently is considering legislation to require multifamily properties to have 75 percent diversion, which increases it from the required 50 percent diversion. And effective Jan. 1, Dallas made good on a years-long plan to mandate recycling at apartments.
Waste management companies are re-examining singe stream recycling – where all recyclable items are merged together and sorted at processing centers. Designed as a convenient way for residents to recycle, the probability for contamination is greater.
Some countries are requiring citizens to self-sort recyclables into multiple bins. Experts say it's not long before that becomes widely adopted in the U.S.
"Recycling is getting more prevalent," says RealPage Vice President of Sustainability Mary Nitschke, who spoke about trash and recycling at the 2020 Energy Summit. "We're seeing more and more cities adopt more stringent recycling, more stringent composting. Sorting is becoming the new thing."
Recycling poses a challenge for older multifamily properties built before the idea became mainstream after Earth Day 1970. Space restrictions at many communities make it difficult to provide bins for residents to leave items.
At the same time, proper trash disposal isn't high on the operations list and often considered out of sight and out of mind. Trash volumes often are miscalculated and properties pay for unnecessary pickups by waste management contractors.
But the number of visits a resident makes to the trash enclosure has intensified, resulting from a sea of cardboard attributed to more and more online purchases. Global paper and cardboard consumption in 2017 increased to more than 423 million metric tons annually from 392.7 million metric tons in 2008. Also, EPA notes that paper and paperboard (cardboard) materials comprised the largest component of municipal solid waste three years ago.
Recycling and trash, however, often is taken for granted, Nitschke says.
"As an industry, we treat trash as back of house," she said. "We don't think of it as an area that our residents go to. They visit (trash enclosures) up to three times per week. Every unit on your property has an experience with your trash program."
Residents are becoming more pro-active with recycling and don't want to see all of their disposables in a landfill. The latest apartment industry data suggests that residents see recycling as a top three contributor to creating sustainable communities, next to LEED lighting and EnergyStar appliances.
Alternative trash management practices
Communities must work with local governments and municipalities to encourage recycling and composting on a greater level.
Nitschke offers four alternative trash management practices that can lead to greater recycling participating by residents and communities:
Cardboard Baling – Some properties on the East coast have found onsite cardboard baling to be successful and either recoup costs of equipment and labor or create additional revenue. A baling machine compacts cardboard and creates a neat bundle for sale to a recycling contractor.
Working with Non-profits – Work with local charities to give back boxes and donate clothing. Approximately 20 percent of items in a dumpster is old clothing. Nitschke suggests that shipping boxes be re-used to donate items.


Community Swap Meet – Community swap meets can provide residents the opportunity to find homes for unwanted large items rather than toss them into dumpsters. Unclaimed items can be hauled away by working with organizations like Goodwill or the Salvation Army.


Community Cardboard Station – Instead of throwing cardboard boxes into dumpsters, establish an area where residents can leave broken down boxes for other residents to use. This, says Nitschke, can benefit new residents moving in who need boxes and become a leasing perk for the community. "Whenever a prospective resident comes in show them that you have boxes," she said. "Promote those ideas with your residents. When you move in, break them down and leave for the next resident. Kind of like take a penny, leave a penny."
By reducing the amount of trash in a dumpster minimizes the need for pickups that cost properties money each month, she added.
Alternative trash management is part of a growing trend in multifamily to make sustainability changes that are not only good for the environment but also reduce utility expenses.
Learn more about effective utility management.
Have a question about our products or services?