How Fogelman is Sustaining Growth and Strengthening its Position in Multifamily Markets
-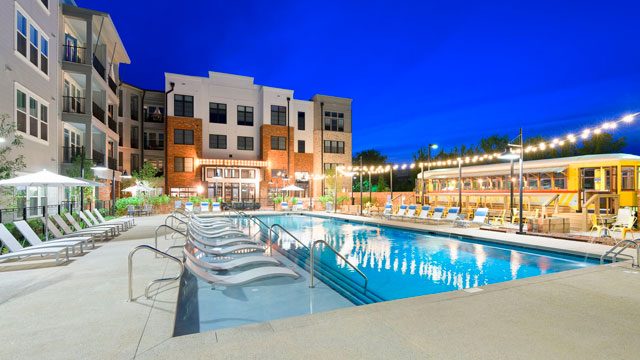 It's one thing to grow market share, but another to sustain it. Economic booms may put a property on the map because it's in the right place at the right time. But as markets change, the true mettle of a property management team unfolds.
Apartment industry leaders understand that one of the greatest challenges in property management and investment is negotiating market ebb and flow. Sophisticated revenue management tools that feed off enormous sets of transaction data offer steadiness when markets are healthy or have the hiccups.
Effective revenue management practices have taken the guesswork out of meeting and sustaining achievable rent growth and occupancy, which drive successful investment in any market, anytime.
Protecting against higher availability and lower occupancy
At Fogelman Properties, one of the country's largest, privately-owned and fully integrated multifamily investment and property management companies, changing markets are a call to action. While an economic dip may be worrisome, the fully integrated property management and investment company based in Memphis, Tenn., always has a plan. This has played a key role in sustaining the company's long-term growth.
"Our biggest revenue management challenge is not just maximizing effective rents during busy leasing times but protecting against higher availability and lower occupancy when slowdowns occur," Fogelman Chief Operating Officer Justin Marshall says. "We intend to outperform the market, even during soft market conditions, by continuing our culture of detailed, hands on management, accountability to performance and results, and support to the properties from our internal support services team."
YieldStar, RealPage's revenue management software solution, has helped Fogelman overcome the challenges of finding a balance by projecting future demand and pricing accordingly, he added.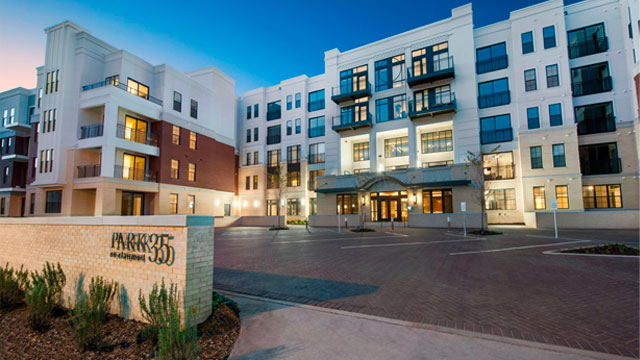 Image via Fogelman
Leveraging the best tools to drive outperformance
Fogelman has been a fixture in the 10 states it serves for 50 years. The company manages 28,000 apartment homes in 88 communities – most east of the Mississippi River – totaling four billion dollars in asset value.
The company continues to set roots through acquisition and has become one of multifamily's most active buyers. Fogelman's acquisition activity has doubled from 2018 to 2019, with more than 2,000 new units over six communities. Throughout the process, the portfolio has averaged 95 percent occupancy and projects revenue growth of 3 percent.
Fogelman has been able to drive continual outperformance of institutional-quality assets with the right people and the best tools available in the marketplace.
"Our performance starts with our people," said Marshall. "By hiring, retaining, and training the best people in our markets, we give ourselves the best opportunity to succeed. Once the right people are in place, providing them the tools for success is critical."
"YieldStar is one of our most important tools to help our teams manage inventory and maximize results," he added.
Fogelman sees technology as an enabler to accelerate performance, ensuring that its teams have the leading capabilities to maximize asset values and reduce investment risk. Through YieldStar, the company shepherds each asset to outperform regardless of market conditions or investment strategy, Marshall said.
Numerous performance metrics are monitored at each property so the portfolio can stay the course. One of the most important KPI's monitored is lease-over-lease and renewal trade-out.
Over the past several years, Marshall said, lease-over-lease growth has consistently averaged 4-6 percent.
"We also measure performance based on growth in revenue per occupied square foot," Marshall said. "Again, performance has been strong, averaging 3-4 percent annually."
Using a tailored approach in asset strategy
Revenue management and yield optimization platforms are helping multifamily leaders like Fogelman find the sweet spot in rent pricing, says RealPage Senior Vice President of Asset Optimization Keith Dunkin. Data and analytics are painting a picture of the market in real time.
YieldStar surveys real-time lease transactions to establish a market snapshot so portfolio managers can see how they compare.
"Revenue management is about supply and demand and elasticity and finding the right price for residents and, at the same time, the revenue numbers that align with the asset strategy of the portfolio," Dunkin said. "Transaction data is powerful and offers us a deep look into how a market is truly performing. Our partners have outperformed for over a decade largely because of the data behind YieldStar."
The concept isn't about one size fitting all properties. Rather, it's tailored to what works best for the investment integrity of the property. Not every property has the same asset strategy as the next one, Marshall says.
"Property asset strategies vary by client, property, and location," he said. "At certain properties, we focus on bottom-line revenue growth by maximizing occupancy by maintaining a higher sustainable occupancy. At other times, we focus on maintaining rent roll value while sacrificing occupancy. These different strategies are driven by the investment parameters and expectations."
Making a difference in the community
The Fogelman family is known for philanthropy and community, an attribute that not every multifamily property management and investment can claim. It's important for Fogelman to give back to the communities they serve.
Fogelman CARES was established in 2008 to support local communities through active volunteerism and fundraising. Since its inception, Fogelman CARES selects and partners with a national charity that is also represented in each of the company's markets. Among them are Make A Wish, Ronald McDonald House Charities, Habitat for Humanity, Special Olympics and Feeding America.
Fogelman associates are encouraged to support the local cause of their choice.
Without the right revenue management strategy, associates may not be able to devote time outside of the office to make a difference in the community. Fogelman's strategy has streamlined processes, allowing the company to strengthen its community bonds and offer superior customer service.
"YieldStar is an integral part of our operations platform," Marshall said. "It allows us to focus on customer service, marketing, and basic property operations with the comfort that revenue is being maximized, lease expirations are being managed, and residents are able to select a lease term that matches their lifestyle."
Have a question about our products or services?