Hitting a Home Run with Value-Add Construction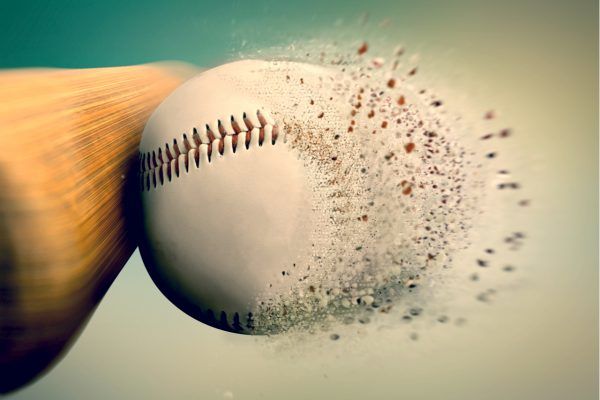 Call it the longest seventh inning in the apartment cycle that has been seen over the last two decades. Five years ago was perhaps the pinnacle of value-add construction, and the market still holds opportunities for multifamily developers and owners to capitalize on apartment upgrades. They're just a little more difficult to find, which means the prospects require solid execution.
"When you do find them they are at somewhat compressed cap rates, which makes the financial dynamics of an asset owner picking up that asset a little more challenging," said Jeffrey Rosenfeld, executive vice-president and chief business development officer of Florida-based Adivo Construction Corp.
New supply, which has been on a steady incline since 2012 and is expected to reach peak levels this year much like it did last year, has put a dent in some rehab projects. But the capital expenditure strategy to take older apartments and upgrade them to better compete with newer communities is still viable today.
Rehab projects getting legs in tertiary markets
Last fall, Rosenfeld joined a handful of panelists as the National Multifamily Housing Council's OpTech conference to share insights on top amenities and how to most effectively approach rehab and repositioning projects.
Many factors, Rosenfeld says, contribute to still fertile ground for taking distressed or slightly distressed properties and updating them to compete at the top of the market. A big one is the high cost of capital and restrictive covenants for new home buyers that continue to make it difficult for younger generations to have a place to call their own. In addition, long-time home owners are downsizing and seeking a maintenance-free lifestyle with certain amenities.
Adivo Construction Corp. is a national general contractor with over 20-years of construction expertise specializing in the value-add improvements of apartment communities. The company has completed more than 100 repositioning and renovation projects for publicly traded and privately held companies in Florida, Texas, Kentucky, Oklahoma, Georgia, South Carolina, North Carolina, Tennessee, Indiana, Michigan, Missouri, Arkansas, Kansas and throughout the United States.
In addition to major metropolitan areas, investors are eyeing tertiary markets like Pine Bluff, Arkansas, Corpus Christi, Texas, remote parts of Utah and the Texas Panhandle, Rosenfeld says. There, Adivo Construction is working with clients to makeover properties that can maintain affordability as well as provide a good return on investment. In larger markets, rehabs are getting similar or better amenities to newer properties at lower renter sticker prices.
A revamped exterior sends a message to the community that the property has been upgraded, and new interior bling gets signatures on leases – usually for several hundred bucks a month less than the top of the market and new inventory within an apartment class.
Knowing who the market players are
The key, Rosenfeld says, is not only knowing what inning the market is in but who the players are.
"It's very important that you understand the demographics you are working with because of the dearth of inventory that's available in the marketplace and where we are at in the cycle," he said. "A value-add upgrade in Pine Bluff, Arkansas, might be significantly different than one in downtown Houston. You have to understand your clientele and what is going to be reasonably absorbed."
"The really important part is to look at the new inventory that's in the marketplace, look at the competitive inventory for comps, then make a determination to the best of your ability what will be best absorbed by the local community," he continued.
Rosenfeld and other panelists said that kitchen and bathroom upgrades traditionally help sell newly rehabilitated properties. But data science has yielded a more sophisticated approach to what moves apartments. Having a full understanding of what types of amenities offer the biggest rent boost is just as important as the need to know market demographics, industry analysts say.
Lease transaction data shows true value in amenities
Using lease transaction data, RealPage Analytics is helping investors and property management companies see the true value in amenities. Data shows that, for example, wood floors in Pine Bluff may not bring as much rent as they would in Houston. With it, multifamily developers can better determine what types of amenities may move properties faster and at higher rent.
Amenity valuation calculations examine price differences for units with an amenity versus those without the feature, variation in leasing velocity for the differently amenitized units and benchmarked pricing for the amenity at properties in the competitive community set.
"We can see a market by asset type or structure what amenities are resonating well in that market," RealPage Head of Data Science Rich Hughes said in a recent webcast. "We can see what price points work and maybe a price point that doesn't work." The technology shows users a total amenity load they can put on an apartment and helps them identify the point at which they over-amenitize.
Research has found that unit amenities move the needle on total rent on average by 5 percent. Popular unit amenities include comparatively high-priced features like washer/dryer units, preferred elevations, upgraded flooring and upgraded appliance packages.
But Hughes notes that preferred unit amenities and achievable amenity premiums vary considerably from one metropolitan area and specific neighborhood to another, a point that Rosenfeld makes when considering what kind of return on investment a value-add will generate.
Making the right choices with vendor and quality
Whatever the case, choosing the right vendor is essential. Adivo Construction, which exclusively works in multifamily renovation, is a certified vendor of Compliance Depot. Vendor Credentialing is a vendor risk management provider that credentials companies to work in the multifamily housing industry and offers compliance services.
Multifamily properties that use the vendor credentialing tool can view vendor profiles and determine if insurance documents, professional licenses and business requirements are up-to-date. Rosenfeld said it is important that any type of value-add project be done thoroughly to not only ensure the best return but also increase marketability of the asset beyond renters and secondary investors. A rehab that just dusts the surfaces can actually devalue the property down the line.
"When you pass the property to a potential secondary investor, you should recognize a solid ROI based on the improvements made at the property," he said. "If you do a less-than-quality job or try to cut corners, it's often considered a value-add detract which might require the next investor to come back and renovate the property appropriately and this can detract from the sale value of the asset."
At the same time, an experienced contractor who deals with rehabs can guide the developer in the right direction to get the most for their budgeted dollar and maximize ROI.
"You always need take into consideration which upgrades and amenities will be most readily absorbed by the local population and demographics," Rosenfeld said. "It's not an effort to get asset owners to increase their budget. However, it's always best when you do a value add correctly. You'll get the maximum rent bump and contribution to the underlying value of the asset based on the quality of work performed."
Ready to knock it out of the park? Learn how RealPage can help with value-add construction.
Have a question about our products or services?