Going Beyond the Basics of Training: How to Develop a Future for Today's Employees
.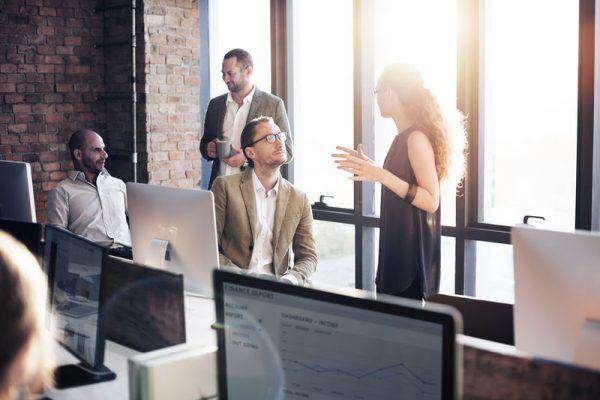 Millennials are America's future.
They are close to overtaking Baby Boomers as the largest living generation and are on track to being the most educated, according to Pew Research Center. Millennials also dominate the U.S. workforce at 56 million strong, based on the latest U.S. census data.
Experts say that this generation wants to be trained and done so in a way to make an immediate impact on the organization. Employee training should not just cover the company's core functions and approaches but provide personal growth.
"They want to know they are being invested in," says Katie McCaslin, Vice President RealPage Learning Solutions. "When the employee says they want training I think what they are actually saying is that we want more. They want to know that they have a career path and are being set up for success."
At the same time, Millennials are often referred to as the job-hopping generation for their reputation of showing less willingness to stay at the companies where they work. A 2016 Gallup report noted that half of Millennials questioned said they didn't plan to work for their present employer within a year of the poll.
It's safe to assume that companies must balance both traits when hiring a worker born between 1980 and 1996. Expect the best but prepare to invest more to retain top talent.
Making a case for evolving learning strategies
This unique generation makes the case for deviating from old-school training methods, those two- or three-day educational sabbaticals that are fast becoming a thing of the past. They take too long, disrupt productivity, and more importantly are no longer effective because learning fatigue sets in.
Additionally, to create an engaged and enabled workforce, companies must move away from the "transactional" style of learning, says McCaslin. "It's no longer enough to just check the box for on boarding new employees and providing refresher courses for existing employees to satisfy annual certification."
To drive employee retention, leadership must provide interactive, engaging learning that fulfills the employee's inherent need to thrive in their current role with a future career path forecast in mind, she added.
"Learning strategies must have a long-term educational and career-driven focus."
McCaslin oversees RealPage's EasyLMS learning management system, which provides a long-term educational approach. Beyond offering a range of learning content – specific to the multifamily, student, affordable and senior rental housing markets – the platform supports the needs of onboarding new hires into the workplace and annual compliance training. It also delivers an engaging and highly interactive learning process that reinforces the commitment of a long-term educational experience, she said.
Content is provided in short snip-its – usually 10 to 15 minutes – to accommodate the fast pace of property operations. Game mechanics are designed to engage and motivate team members.
The fast, easy-to-learn format is perfect for a company that needs to onboard employees quickly and give them the tools to succeed for the long term.
"It's more of a holistic platform that allows our customers, no matter their size or property management software they use, to solve for the greater need, which is employee engagement," McCaslin said. "It's really bringing together that collaborative, competitive and engaging environment as it relates to the employee experience outside of the core focus on the learning event."
Turning the corner with a new approach to development
McCaslin remembers her days as a leasing agent when there was barely enough time to manage the daily property management tasks, let alone train an employee. Industry turnover rates were high then and still are today.
About the time you got somebody onboard and off the training wheels – whether in the office or at corporate training events – it was time to do it all over again.
"Gone are the days of the laborious traditional classroom or lengthy webinar-based learning," she said. "That's really becoming an antiquated approach. We must evolve from transactional training events and move to long-term, career-focused educational learning. It is the only way to retain your top talent and a solid employee experience."
No matter what generation.
Learn more about EasyLMS learning management software.
Have a question about our products or services?