Four Trends in Marketing Senior Housing
--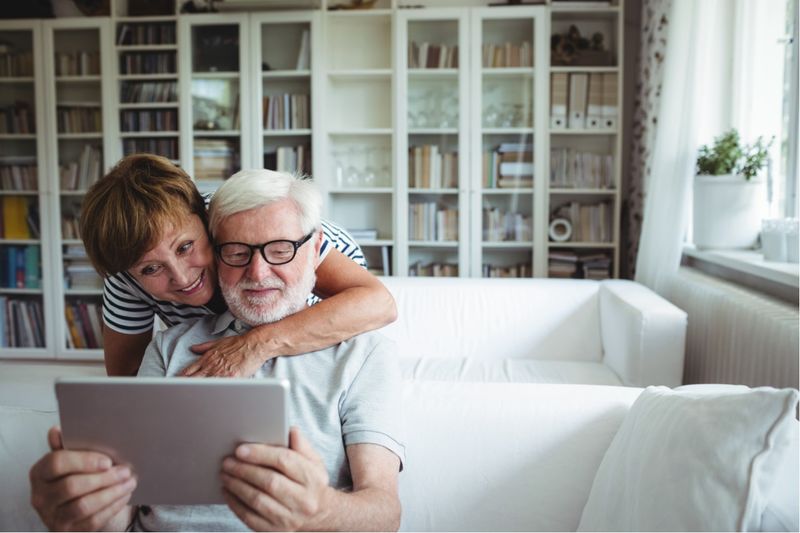 You're well aware that the bulk of marketing efforts for senior properties has shifted to the Internet, so we won't dwell on it here. If you're not keeping up with what's happening with online marketing, you're not keeping up with your competition in senior housing. It's that simple.
But knowing you should take action isn't the same as knowing exactly what you need to do to best market a senior living community. To develop a strategy, you must understand the latest trends in digital marketing, and how they shape the activities you should be undertaking to stay ahead.
In this "The Next Generation of Marketing in Senior Living", experts shared marketing trends and how they impact senior living marketing specifically. Some of these things you're already doing, of course. But as the landscape shifts, you must stay prepared to shift your priorities to adapt. What worked well even a year ago might be a lot less important now in the scheme of things, and vice versa. So here we go on a quick tour of what's happening out there:
1. Multiple devices, singular branding
Most people now use more than one device over the course of choosing a product or service. This can include any combination of cell phone, tablet and laptop/desktop computer.
It goes without saying that your websites must be optimized for mobile devices – meaning that the page displays and navigation work cleanly when viewed on them. In fact, Google has begun lowering search result rankings for websites that load slowly or otherwise function poorly on mobile devices.
But there's another aspect to the multi-device issue. Your brand identity, including your "look and feel," text, images, typefaces, colors and other components of your brand image must be consistent across all these devices and any place your properties appear. Tell one story, everywhere. Which brings us to a related subject . . .
2. Sell your story, not a product
Yes, your product is lodging and services for seniors. But it's no longer enough to simply describe your rooms, amenities, activities, food and such. It's not just the product, it's the story. Today, the most successful marketers create a sense of what it is like to "live" their brands. You probably have a clear sense of what Nike is about (regardless of recent controversies), along with Toms shoes, Tag Heuer watches and Apple devices. And if you're of a certain age, you might remember the breakthrough J. Crew and J. Peterman catalogues of the 1980's that depicted scenes of lifestyles rather than simply pictures of clothing for sale. Ralph Lauren provides an even more obvious example of a well-defined brand story – created out of thin air by a guy from the Bronx named Ralph Lifshitz!
So how does this apply to marketing senior living properties? It's that a few stock photos of smiling seniors and pictures of room types, the lobby and a bingo game won't cut it anymore. If you haven't already, you and your management should gather to brainstorm your unique brand image and story – and then embody it in all of your marketing. This includes not just the visuals, of course, but the writing associated with it (professional writers with branding experience can help with this). Create a distinctive brand with a unique story and "look and feel," and consistently project it in every medium, from your website, to paid advertising, to social media, to printed materials.
3. The personal touch
Technology is increasingly allowing marketers to personalize the customer experience, so customers don't feel like merely a number. Of course, this starts with old technology: the telephone, and a warm, personal approach to every caller. If you're not catching all your calls and answering all emails quickly, consider the services of a call center with reps who specialize in senior living, and whose fingertip access to information about your properties makes them indistinguishable from staff actually on-site.
But what about channels such as email, chat and text messaging? Automated "bots" and artificial intelligence are now enabling personalized responses with very little human involvement, relieving your staff from being buried by inquiries while still providing the personal touch. Also important to the personalizing of marketing is the ability to support all the different platforms today's prospects use to communicate: phone, email, chat, text messaging and website inquiry forms. You should communicate in the way they choose.
4. It's all in the numbers
Software tools are available right now that take the guesswork out of your marketing spend. You can pin down exactly what's working, and the quantity and quality of leads being generated by each channel. And you can adjust your budget month-by-month to reflect future expirations by unit type, rather than arbitrarily budgeting the same amount each month. The data you're already capturing today can tell you, for example, exactly how much to spend, and where, to fill those 2-bedrooms you'll have a glut of in September. The software helps you generate and prioritize leads according to your future inventory.
There's one trend that is increasingly benefiting the whole industry, and which doesn't demand any action on your part. As you've probably noticed, Google has begun eliminating the ILS services from between you and your prospects. Search on "senior living in Dallas" and ranked higher than the ILS's you'll see communities that have done a great job with their SEO, along with a map displaying the names and locations of properties across the city. Today's resident and their family are increasingly going directly to property websites rather than through ILS's. This shift at the top of the lead funnel is completely to your advantage if your website and its calls to action seamlessly move the prospects through your sales cycle in a personalized manner, leaving no cracks they can fall through.
To learn more about emerging senior marketing trends, watch the full webcast.
Have a question about our products or services?