Follow-up Essential for Self-Guided Virtual Apartment Tours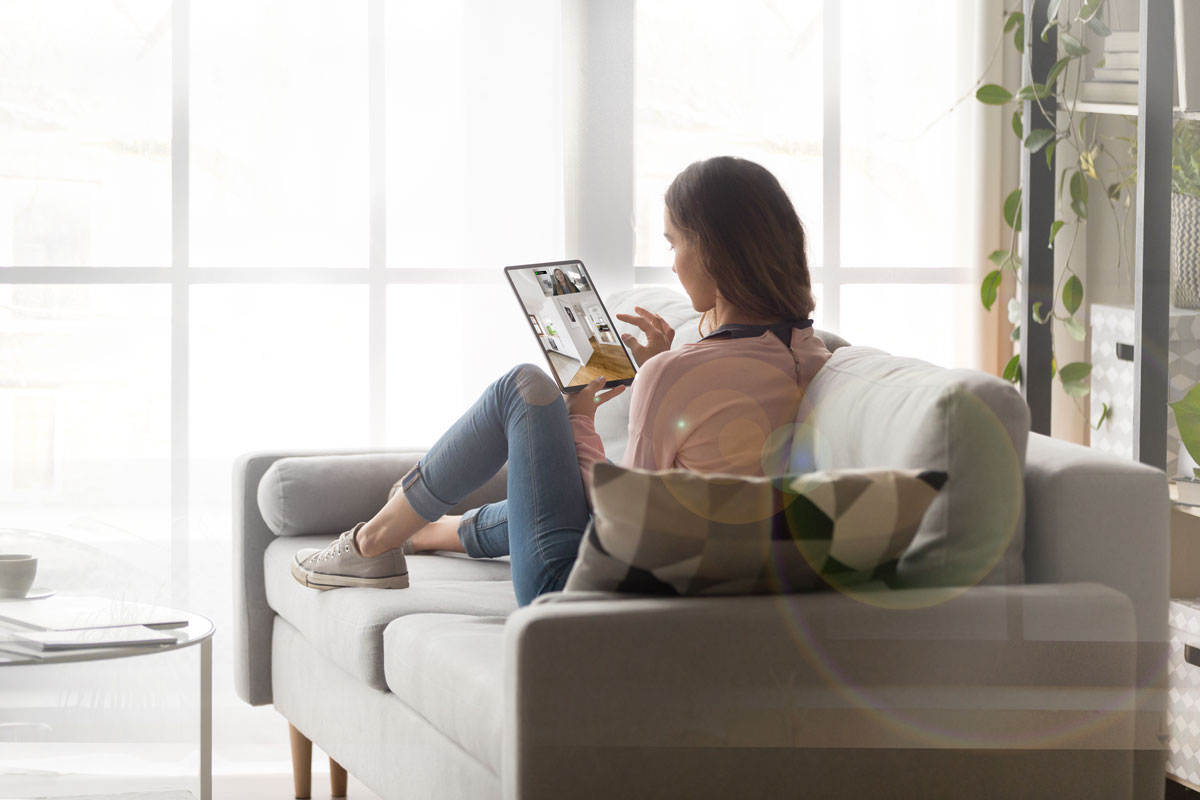 When rental prospects choose to take a self-guided virtual apartment tour, customer relationship management (CRM) often goes out the window. A tour taken after hours may leave leasing agents chasing an invisible renter, even if filling out a guest card was the price of admission.
By the time a leasing agent follows up the next day, the prospect has likely moved on. And a very important lead generated through the power of digital marketing could be lost.
Property managers and leasing agents now must manage prospects often sight-unseen to convert apartment tours into leases.
And one thing is certain: touring online isn't going away any time soon. Around-the-clock 3D and virtual tours are as natural to apartment hunting now as finding a place to live in a printed listing guide was 25 years ago.
Renters embracing virtual apartment tours
Virtual tours are leaving an indelible mark on the way consumers go about leasing rental properties, from apartments, to vacation rentals, to commercial spaces. According to the latest data, half of adult internet users in the U.S. have taken a virtual tour, and they are 130% more likely to lease if they can tour online.
In the apartment industry specifically, prospects seem much more focused in their searches. Last fall, a survey conducted by Zumper and Matterport, an industry leader in 3D capture and spatial data, revealed that more than 70% of renters said they would be happy to rent an apartment without seeing it in person as long as they could take a 3D virtual tour.
The trend is being embraced by properties that offer around-the-clock online touring technology, often with a live agent. Guided and self-guided virtual apartment tours allow prospects to navigate a property while experiencing immersive, personalized content. Online technology offers high-quality 3D walkthroughs with floor plans, interactive site maps, professional photography, and the ability to virtually stage any rental unit. A live tour guide is usually just a click away to answer questions, share pricing specials and help prospects start the application process.
Prospective tenants are touring properties at their convenience rather than meeting when leasing agents are available. About half of appointments from websites supporting self-scheduling are generated outside of normal business hours, according to RealPage research.
But what if the prospect chooses to tour completely alone, without asking for assistance? What if there is no record that the tour took place?
The inability to follow up with the prospect – or even know about the tour – puts customer relationship management at risk, says Nikhil Venkatesh, SVP of Consumer Solutions at RealPage.
"All of these stand-alone solutions came into the market, but it's extremely detrimental to conversion rates when somebody has a great virtual tour and there is no follow up," he says. "The fact that the tour was completed but not recorded by the CRM solution leaves a gap in prospect management."
Converting solo virtual apartment tours
Ideally, the prospect should be contacted by the property as soon after the tour as possible or the lead could be lost, Venkatesh says.
The pandemic and social distancing changed the face of touring apartments, essentially putting prospects in control. Leasing agents have taken a backseat and are called in only when the prospect asks. This puts more emphasis on CRM.
"The old way of doing things was that the leasing agent had to stay on top of everything," explains Venkatesh. "When you put the prospect in control, you have to rely on a good, strong CRM system that is able to work with all of the channels prospects use to tour the properties."
RealPage's customer relationship management platform uses guest cards and artificial intelligence to enable follow up with all prospects who tour online, regardless of whether they are self-guided or guided by an agent.
While a self-guided apartment virtual tour is fresh on their minds, prospects immediately receive a follow-up email with a customized digital brochure, personalized based on their preferences and favorites as indicated during the tour.
"The leasing agent will get a guest card and always know what the prospect has done through an automated flow that ensures a follow up for a personalized experience," Venkatesh says.
Staying in step with any type of online tour
Even in the case of a virtual guided tour, RealPage's chatbot, Paige, centralizes all information so the leasing agent can understand the prospect's experience before getting in touch. Paige also can parse through chat transcripts and create personalized marketing touch points, which can then be emailed to the customer.
"Imagine the prospect is inquiring about a swimming pool and gym because they're very important to her, and she receives an automated marketing communication which focuses on exactly that," Venkatesh says. "That's why proactive and intelligent CRM is so important."
RealPage's touring solution delivers a best-in-class experience for prospects, from start to finish, while boosting leasing conversion rates.
Have a question about our products or services?