Five Ways ESG is Transforming Multifamily Utility Management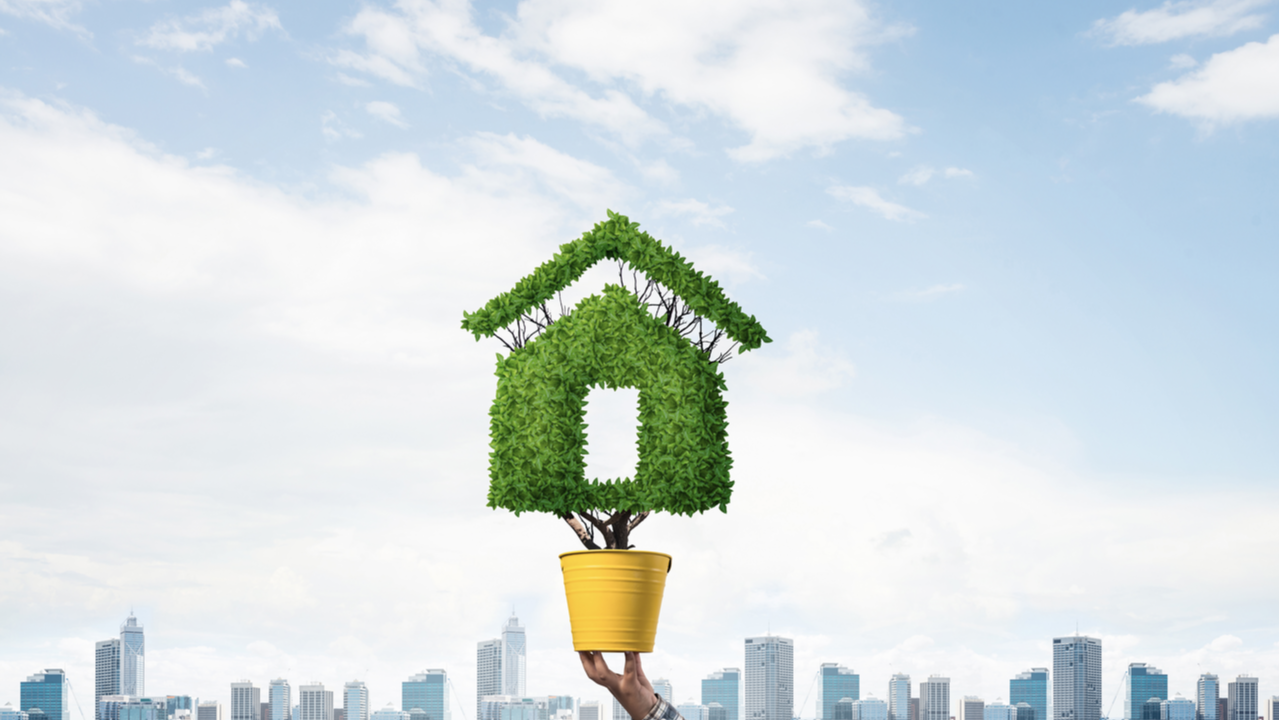 ESG in multifamily housing is all the rage. These three letters – which stand for Environmental, Social and Governance – are making a big difference in how the apartment and multifamily real estate industry is viewing, measuring and managing its communities.
At first glance, ESG appears to be only about sustainability. But there is much more. ESG also stands for driving efficiency of resources, lowering risk and increasing efficiency with energy, waste and water utilities that impact the financial well-being of apartments and other real estate.
It's all in how your organization and community approach a new metric that today holds as much weight as traditional key performance indicators in multifamily property management. Call it an operational metric or an environmental badge of honor – or both.
Like many industries, multifamily is following the path of global sustainable investing, one that has grown 15% to $35.3 trillion between 2018 and 2020. Owners and operators are forming ESG strategies and engaging in a dynamic that is driving not only a sustainability stamp of approval but real asset value as well.
$1 of every $3: the 'ESG megatrend' in multifamily
In a recent webcast, RealPage Vice President of Sustainability Mary Nitschke and Chief Evangelist for Smart Energy Carol Schmitt gave an overview of ESG and the financial and social impact on multifamily.
They said ESG is the megatrend in the industry.
"Ideas around ESG have had a big impact on multifamily real estate and the investors behind it," said Nitschke. "There are trillions of dollars in investment, and there is a focus on multifamily. Portfolios are demanding that they have ESG policies in place."
Schmitt noted that $1 in every $3 managed by investment firms (totaling about $50 trillion in assets) are earmarked for ESG by 2025.
Property operators who deploy efficiencies in these areas and measure them through benchmarking and reporting help boost long-term asset value. Simply put, apartments that maintain low operational costs and generate value for residents through lower monthly expenses are worth more.
Schmitt said achieving lower demand for energy at high grid utilization times, shifting to renewable energy generation that eliminates fossil fuel use, catching leaks early to curtail freshwater waste, and diverting waste from landfills through better reuse and recycling are especially attractive.
"Each saves money while delivering on environmental and social demands to lower pollution, cut costs and improve quality of life," she said.
5 Ways that ESG is changing multifamily utility management
In the webcast, Schmitt outlined five ways that ESG is changing multifamily utility management, which also are the priorities to formulate an effective sustainable real estate strategy and find yield.
Visualization & Transparency
Be honest and transparent with stakeholders, employees, investors, and residents about the mission. Measure performance. Actual data is based on full- building, full-property usage, including residences and common areas. Much ESG and verified sustainable reporting now requires actuals versus estimates.
Goals & Commitments
Determine what is best for your organization, and what is attainable given what you have to work with, then set out to accomplish it. When it comes to ESG, said Schmitt, what is right for your organization and important to stakeholders will create the KPIs, milestones and goals you'll want to meet.
Materiality
Materiality for multifamily is the relevance of your sustainability KPIs compared to your company's financial performance, as compared to other organizations in your same line of business. What is material to multi-family real estate and type of buildings you manage is not the same as in other industries.
KPIs & Action
Once you've worked with stakeholders to establish goals, turn those goals into KPIs and associated actions and track results. Setting goals such as achieving net zero by 2030 is then translated into specific targets for reducing water waste, updating HVAC systems or employing community solar to lower energy demand and meet it with clean energy.
Listen, Learn, Grow & Share
Communication is extremely important to ESG. Be open to new ideas, communicate goals effectively (and frequently) to all stakeholders, and automate reporting and compliance so you can spend your time accomplishing the mission instead of being mired in paperwork.
Delivering what is needed now and tomorrow
The value of an ESG strategy, said Schmitt, is to plan long- term but start delivering immediately.
"It's about how you put actions and insights into something tangible that will help your organization make measurable improvements now and for years to come," she explained.
Property management companies can deploy an effective ESG strategy by taking advantage of available resources and expertise, and start by getting a handle on whole-building utilities. Even though gathering actual (not estimated) whole-building data in multifamily may seem difficult, RealPage's Sustainability Suite can help.
RealPage's Sustainability Suite can serve as the cornerstone of effective ESG performance. The solution -- which is a combination of software and consulting services custom-built for multifamily -- has uncovered millions of dollars in savings for operators and measurable improvements in environmental impact. The combination substantially increases resident and employee satisfaction along with portfolio values, reducing risk exposure at the same time.
The Suite takes the guesswork out of resident and common area utility consumption so that traditional ESG reporting to corporate levels, Energy Star, GRESB or other Federal, State or Locally mandated, green building and sustainability reporting is more accurate and authentic.
Whole-building data is visualized through dashboards that offer insights at the property and portfolio levels. Alerts signal when areas need remediation and attention, and analysis compares property performance to industry standards.
With whole-building data, operators can better set and achieve realistic goals.
"ESG is for the good of everyone," Nitschke said. "If you think of your property as a community, reaching goals takes the efforts of both the property and its residents. It takes everybody's efforts to get there."
Learn more about how your community or portfolio can be a part of the ESG trend in multifamily by watching the utility management webcast video.
Have a question about our products or services?