Five Multifamily Housing Trends for 2020
Know the upcoming trends set to impact the multifamily housing sector this year.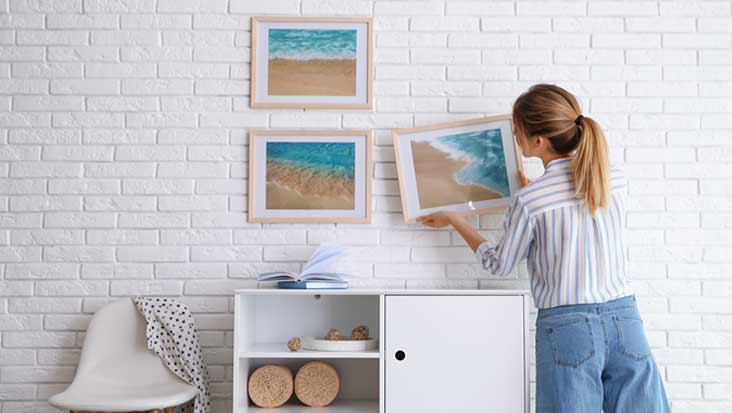 Every year about this time multifamily stakeholders want to know the upcoming trends, what's hot and what's not, and how they can ride a new wave to grow occupancy, boosts rents and sharpen the knife on ROI.
If only Zoltan could make some personal appearances.
A new year heightens the senses of what's on the horizon. Emerging technology forces review of traditional processes and some old-school thinking gives way to a fresh idea or re-affirms that tried-and-true basic practices still have merit.
The usual fall conferences and conversations always offer new perspectives, and 2019 was no exception.
Here's a look at what many are already talking about:
1. The Evolution of Self-guided Tours
A new wrinkle in multifamily housing started gaining traction in 2019 and now it's on a roll. Self-guided tours are being approached with cautious optimism but they appear to have an intriguing upside.
Automated apartment tours through cell phone apps and other technology are offering prospects the opportunity to schedule self-guided tours of properties at their convenience. In many cases, they can tour a property and have no interference from leasing agents or staff.
The 2020 NMHC/Kingsley Associates Apartment Resident Preferences Report noted that 16.7 percent of residents surveyed said that they prefer looking at a community without a leasing agent so they won't be swayed by what they see.
The technology, which compares to travel apps that have been around for a few years, already is in use at apartment communities in Austin, Texas, Albuquerque, N.M., and Washington, D.C. Self-guided tours are also being used in student housing and single-family.
According to data from NMHC's OpTech Conference & Exposition, the way to check out an apartment holds a lot of promise. They increase lease conversions by 86 percent versus when staff is escorting a prospect. But 20 percent of self-tours happen after hours, which concerns some operators who fear that existing residents would worry about their safety seeing unfamiliar faces walking around a property.
Still, it's worthy of a deeper look. Sixty-five percent of attendees polled at one session said they are either planning to adopt self-guided tours in the next two years or have already done so.
Automated tour apps join the industry's recent movement toward providing prospects with virtual property tours through immersive 3D technology.
2. Bolstering Talent and Employee Retention
With unemployment rates at record levels and business booming, the need for new talent and retaining existing employees have reached unprecedented levels in recent years. The national unemployment rate of 3.6 percent has left fewer hiring choices for apartment operators at all pay grades.
Property management companies, owners and developers are already getting more creative in how they approach retention and new hires. Some are frustrated because salaries are above where they should be for the level of experience as companies pillage from competitors.
"Nobody is pointing fingers but it's out there," said Sarah Yaussi, NMHC's vice president of business strategy. "It's a talent war."
While some are luring talent with more money, others are finding successes by creating more friendly work environments and stepping up incentives. And also doling out a little more money.
One strategy is giving employees and chance to hop for "jump balls," those incentives that don't necessarily result in immediate monetary rewards but pave the way for the future, Yaussi said. Part of that is more training to better advance career choices, especially with younger generations that want to be coddled by employers.
"They want to know they are being invested in," says Katie McCaslin, Vice President RealPage Learning Solutions. "When the employee says they want training I think what they are actually saying is that we want more. They want to know that they have a career path and are being set up for success."
3. Creating a Culture of Diversity and Inclusion
Industry professionals agree that diverse and inclusive workplaces help attract and retain talent, a theme at the 2019 NMHC Leadership Forum on Diversity & Inclusion and 2019 NMHC Student Housing Conference last year.
But another benefit is harvested innovation by creating a work environment based on trust rather than fear. Julian D. Lute, a strategic advisor at Great Place to Work, told attendees at the student housing conference that innovation is a major part of business evolution that often is bogged down by fear.
For every two people confidently pushing innovation ahead, there are a half-dozen who experience friction trying to come up with new ideas. About half of employees feel that management actually cares about innovation and an equal amount say they are included in decisions.
The feedback was from a study conducted by Great Place to Work, which revealed that 50 percent of employee respondents said they work in a low-trust environment.
Creating that inclusive culture that stimulates forward-thinking starts by following through on brand and company values, Lute said.
"Your mission, your vision and your values are what differentiate your culture from the next," he said in a keynote presentation. "The companies that do this well 'weaponize' those values. When they make decisions, they do it through the lens of those values."
4. Preparing for the Downturn (whenever that comes)
Talk about the "R" word is cautious but in the backs of minds across all industries. When the current cycle ends and the economy slows and dips into a recession is anybody's guess. Just as soon as analysts throw a dart and land on a date another little pick-me-up surfaces.
But multifamily operators say it pays to be ready if and when the economy shifts, because, they assure, the music will stop at some point.
Hamilton Point Investments Chief Operating Officer Greg Lozinak said at a recent conference that now is the time to find efficiencies in everything from leasing to maintenance to improvements. You can't throw the flea-flicker with no pass blocking, he adds.
"If you're not taking steps now trying to think about how you're going to operate in a downturn, how that changes your strategy, how that changes your pricing, how that changes your marketing, you're doing yourself and your firm a disservice," Lozinak said.
RealPage Chief Economist Greg Willett and analysts at RealPage Analytics believe, while still healthy, national apartment performance will slow because of new supply coming online in 2020. With 50 percent more apartments to arrive, occupancy is expected to dip slightly from the high of 96.3 percent recorded in 2019. Rent growth will tick downward as well.
Nonetheless, a more prudent approach through spend management and belt-tightening elsewhere likely will be a focus for operators.
"It doesn't mean it's time to lay off people now," says CF Real Estate Services COO Sharon Hatfield, "but what we're beginning to think about are all of the efficiencies in our platforms and processes that are streamlined, so when it does occur we're not trying to rack our brains then to try to figure
5. Sink dishwashers, air fryers, and botanical walls
No gaze into the multifamily crystal ball would be complete without a look at bathroom and kitchen trends.
Smart is going to new levels in the kitchen with a sink that washes dishes, which is perfect for the residents who live alone in studio apartments. Fotile, the maker of ovens and range hoods, is marketing a sink dishwasher that can clean about 10 items with less than two gallons of water. A powerful spray and water that reaches 160° is an easy alternative to dishwashers or for residents who have one but don't want to run a full cycle. The dishwasher won the Best of KBIS Impact Award.
Also, Frigidaire is getting in on the biggest kitchen craze by introducing ranges that allow air frying in a convection oven. The range reduces the need for a stand-alone air fryer that can take up counter or shelf space.
And white or light walls that re-emerged in bathrooms after an affair with pastels and solids a few years ago appear to be losing their edge. Darker colors and "botanical walls," wallpaper patterns that bring foliage and blooms into bathrooms, are projected are to be trendy — hopefully without the bees and mosquitos.
Oh, and remember those harvest gold and avocado green appliances that dominated the 70s? They'rreeeeee baaaaacckk!
Have a question about our products or services?