Insight #8: No Tsunami: Evictions Will Remain Limited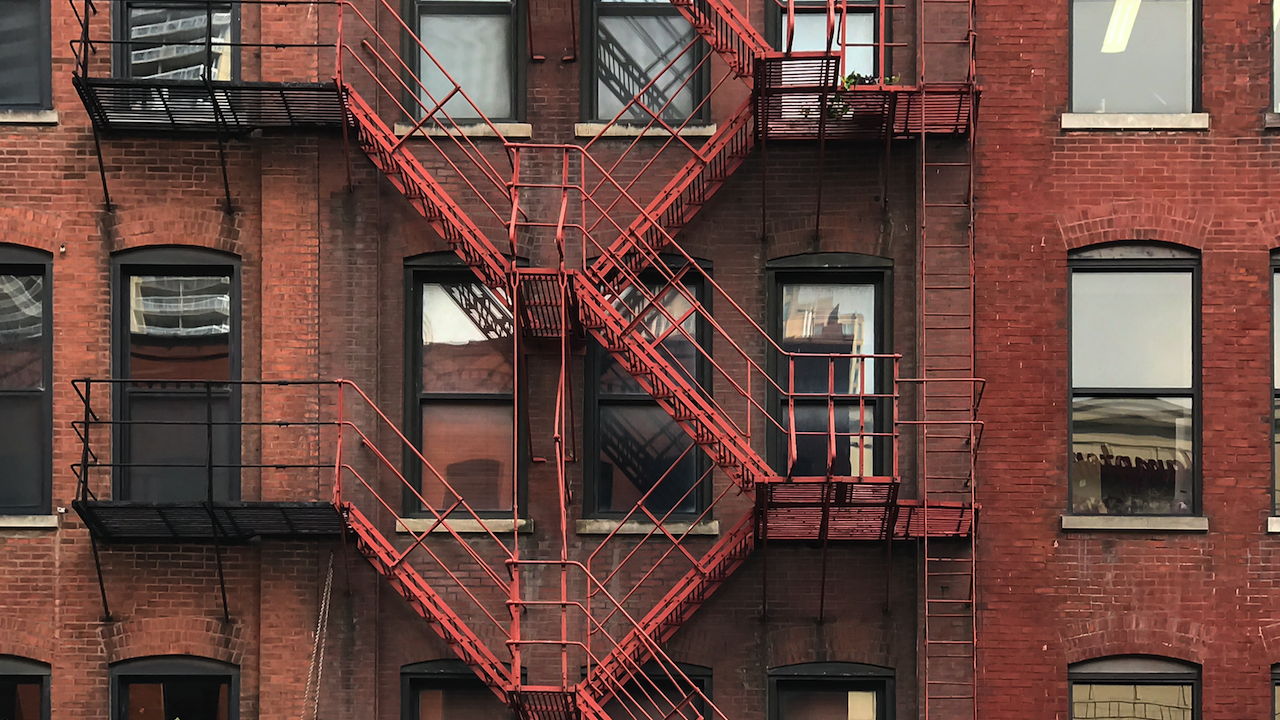 By: Jay Parsons, Greg Willett and Nikki Jorski
Anyone scanning a news feed over the last six months has probably heard about a looming crisis of historic proportions – a tidal wave of evictions facing tens of millions of renters.
The only problem? The facts don't back up the headlines – and that's a good thing.
Rental affordability challenges are very real, and even one eviction is one too many. Evictions are a lose/lose that benefit no one. Rental housing businesses depend on that income to pay the bills, and households depend on rental housing as a safe place to live.
But exaggerating the problem is not going to solve the problem. Rather, it risks a "boy who cried wolf" scenario where policymakers become even more numb to the real challenges that actually do exist.
Additionally, the false narrative wrongly demonizes property managers – the good ones far outnumber the bad ones – as many go to yeoman lengths to protect their renters.
Let's get to the facts, and then address how apartment owners can respond in 2021.
1. Evictions plunged in 2020 – even where and when legally allowed
As we wrote in October: "Princeton's Eviction Lab is tracking 17 markets in close to real time. In those cities, eviction filings from March 15 through September 20 had plunged 67% compared to historical averages … Even prior to the Center for Disease Control's eviction moratorium, evictions were down materially in many cities without local eviction bans."
2. Evictions are often for reasons OTHER THAN unpaid rent
Most eviction bans have been so poorly worded that they end up backfiring on the very people they are intended to protect. For example, imagine a financially challenged family living at an apartment community. Their neighbors could be conducting criminal activity inside their unit and making threats to anyone who dares complain. They could have other neighbors damaging community amenities or repeatedly making loud noises, ignoring requests to stop. What about that financially challenged family? Their options are limited. Complaints go nowhere because the manager can't evict the bad renters. And they may not be able to move elsewhere due to relocation costs and minimal vacancy.
3. Property owners are incentivized to avoid evictions
The false narrative paints a picture of landlords eager to evict renters for a single missed rent check. While bad landlords exist, they are the exception. As Andy Newell of Monarch Investment and Management Group recently wrote: "In reality evictions are terrible for owners. They are expensive, time consuming and result in an empty unit that must be cleaned, repaired and re-leased. To paint a picture of heartless landlords eagerly pursuing evictions is complete and utter nonsense. As a matter of fact, evicting tens of millions of renters would absolutely devastate the multifamily real estate industry. What are landlords going to do with all of those empty units? To whom are they going to rent them? It is not within the scope of any reality that evictions would skyrocket to projected levels. What business owner would ever want to ditch a previously paying customer?"
4. "Tsunami" forecasters relied on questionable math
We broke this down in detail in our October article. Bottom line: Most forecasters had minimal real estate experience, and ignored very large and widely accepted datasets that ran counter to their chosen narrative. Instead, they played up wild assumptions and relied heavily on experimental datasets.
5. Most distress appears concentrated in smaller rental properties in coastal cities
Data on professionally managed apartments shows that renter distress is very real, but at significantly lower levels than others suggest. For example, the National Multifamily Housing Council's Rent Tracker consistently shows rent collections trending 2 to 3 percentage points below the same time last year. There is very limited real collections data showing material distress. The closest thing to it is Freddie Mac's Securitization Forbearance Report, which tracks mortgage forbearance among property owners requesting relief, presumably due to unpaid rent. Those reports consistently show the vast majority of distress concentrated among SBLs (small balance loans), which tend to be small, family-owned rental properties.
6. Property owners are unsung heroes
Apartment owners and managers have gone to heroic lengths to protect renters, but their successful efforts have gone largely ignored by media and policymakers. We've seen property owners fund generous rental assistance funds, launch their own eviction bans, waive late fees, provide new flexible payment options, and work with renters to keep them protected. The common theme we hear is that property managers will work with renters willing to work with them. Their frustration is the small number of renters who they say are "ghosting" them – avoiding all contact while not paying rent.
7. Eviction bans do not solve the underlying crisis
Eviction bans give the appearance of policymakers doing something, but they're just a bandaid. They do nothing to address the underlying and very serious disease – the lack of affordable housing across our country. Unfortunately, we're seeing eviction bans are backfiring at the very people they're intended to protect – working class families who are boxed out, unable to find a safe and affordable place to live due to extremely low vacancy rates in the most affordable product segments. According to the National Low Income Housing Coalition: "The U.S. has a shortage of seven million rental homes affordable and available to extremely low-income renters." It's long past time for governments at every level to address the root disease, not just the symptoms.
How can apartment operators respond in 2021?
The federal eviction moratorium has already been extended once, and likely will again. Some local and state bans go even further, and take precedent over the federal rules when they're stricter. Congress did finally approve the Emergency Rental Assistance program, which provides $25 billion in funding to help renters pay the rent. The Biden Administration wants to expand that program, which will help. But common sense needs to prevail, too. If renters refuse to participate in the program or are committing crimes at the property, blanket eviction bans are protecting the wrong people.
As noted above, apartment owners and managers did not get the credit they deserved for going to great lengths to protect at-risk renters in 2020. Beyond absorbing unpaid bills and other programs, property managers also showed incredible compassion. We heard stories of community managers picking up groceries for at-risk residents, pet-sitting for residents stranded out of town, providing free meals, hosting all sorts of virtual and social distanced events, and sending handwritten letters to every resident to check on them. We saw on-site teams lean heavily on resident portals and rewards programs to keep residents engaged and informed.
Keep doing more of the same in 2021. You can't control the narrative, but your executive management teams and your residents see your efforts – and they appreciate you. And keep pushing hard for governments at every level to fund new affordable housing that addresses the root problem.
Listen or watch to learn more on this topic.
Download the guide to give your multifamily planning an edge in 2021.
Have a question about our products or services?