Enhancing the Renter Lifecycle Through Portals
------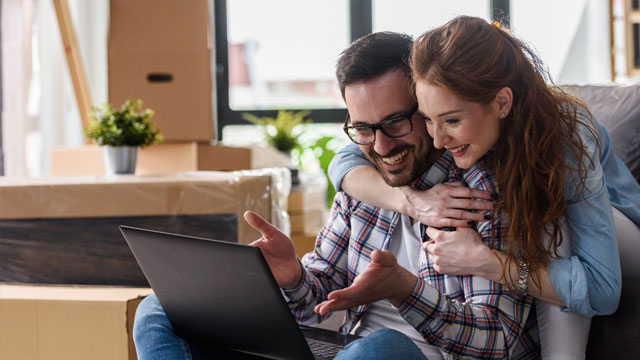 "The 2019 Online Renter Study" released earlier this year by Apartment Ratings and SatisFacts notes that resident portals are "looking more like a 'need-to-have' rather than a 'nice-to-have,' " which speaks to the continuing evolution of the renter lifestyle or experience.
Renters find it increasingly important to have access to a community website or portal where they can pay rent, request maintenance, communicate staff or network with fellow residents. A whopping 98 percent of respondents – mostly Millennials and Gen Z, multifamily's target generations – said they would use a portal.
"It is extremely important for a community to have a portal," said Lia Nicole Smith, Vice President of Education and Performance for SatisFacts and ApartmentRatings. "If anyone is thinking about it, you should spend the money."
Portals establish connectivity to brand
Portals are just one link in the chain of the full resident lifestyle that RealPage' s John Pastor, senior vice president of consumer solutions, says apartment operators should embrace to attract and retain renters. A community's website brand ties to its leasing brand and ultimately to the resident portal once renters move into their apartments.
Online portals have been widely adopted by many industries, including healthcare, and have seen growing adoption in multifamily. In the last four years, the importance of portals to residents has grown 7 percent, according to Apartment Ratings and SatisFacts.
As residents become settled they seek a central location where they can pay rent, book services, sign up for events and a host of other things fundamental to living within a community. It's there that the portal establishes a strong connection with the property's brand.
"I think you really need to think about the experiences you're having for your residents," Pastor said during an interview at RealWorld 2019. "Do you have the ability to book things like classes, rent spaces, and pay for things and do that all from one simple user experience. Having that consistent experience. People don't tend to think about a brand after that resident moves in as much as they should."
Solutions that improve the resident online lifestyle
At the conference, RealPage highlighted its Leasing Through Living solution, which focuses on the online living experience. The property management system-agnostic platform promotes conversions, allows residents to book and pay for services and, in the long run, helps retain high-value residents, Pastor said.
In that same arena, several new solutions were unveiled to help operators enhance the resident living experience, including an e-commerce version of ActiveBuilding which provides residents with the ability to access rentable spaces like parking spaces, storage spaces, good, services, events, and others. RealPage also highlighted its GoDirect Marketing Suite, aimed at driving new residents to apartment communities, and Contact Center 3.0, which offers residents more ways to communicate with property staff.
These enhancements along with expanding opportunities through portals are ways for apartment operators to drive value with their residents. They are fast becoming a must-have.
Learn more about how to provide residents with the fullest resident lifecycle.
Have a question about our products or services?