Enhancing the Buyer's Experience Is the Way in Apartment Marketing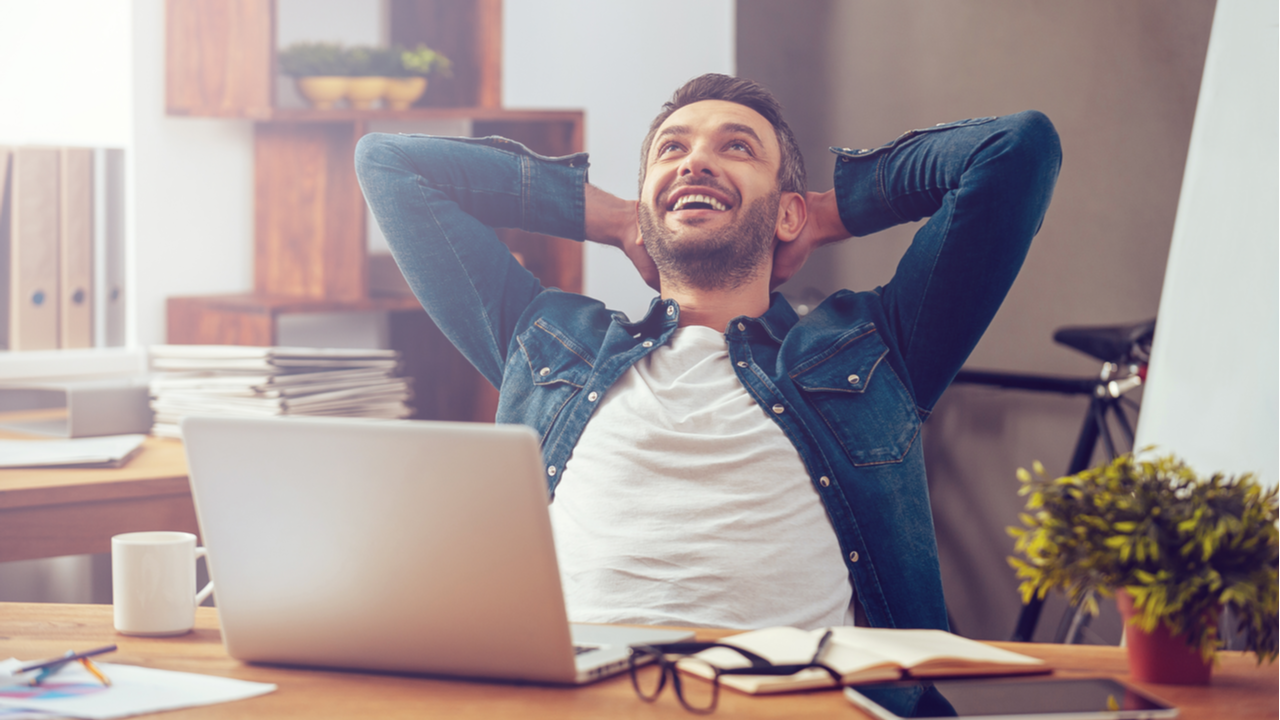 The whole point of apartment marketing is to fill the top of your leasing funnel. Attraction is step one of the prospect journey you create, followed by engagement, lease signing and, finally, risk mitigation. Your prospect's experience in the leasing process — from casual, potential prospect to loyal resident — is the key success driver. And you want to make that drive as frictionless and efficient as possible.
In a recent series of four webcasts about enhancing the prospect experience, RealPage® experts discussed the strategies and tools to achieve that. The second webcast, entitled Leasing: A Smarter Way to Get to Yes, focuses on the importance of the buying experience in the online leasing process, and how you can deliver the kind of experience prospects expect today.
Wanted: The Amazon Experience
"A client told me that they no longer view other apartment communities and their websites as their competition when it comes to their website," says Andrew Bowen, industry principal, asset optimization at RealPage. "They view companies that their prospects also shop on as their online competition when it comes to the experience. For prospects out shopping for an apartment, that no longer means grabbing a book and driving around. It means pulling out your phone and swiping. They might very well be shifting between an e-commerce site like Amazon and your website. Or booking their vacation plans and then looking at your floor plans."
Bowen says buyers today want a complete process where they can discover, research, inquire and commit all in the same session. They want that frictionless, seamless Amazon experience, regardless of whether they are on Amazon, your website or another community's site.
And they approach buying the same way on all these sites. It's the e-commerce process to conversion: discovery, due diligence and research, price comparison, and peer review. Commitment is the ultimate outcome.
Discovery
Discovery happens quickly. Very quickly. Online prospects today will give you just 10 seconds to grab their attention. It's all about first impressions. In the real world, great first impressions begin at the curb of your community and continue to be made in the tour. Just as your physical curb appeal invites a prospect to come in for a tour, "virtual curb appeal" should do the same.
Success will require refreshing your brand image and calibrating the message to the current climate, then demonstrating real world strategies to make your content as engaging as possible once your prospect's eyes are on you. You can find out more about how to do that in the first webcast in this series, "10 Seconds To Stand Out: Attracting Prospects During Digital Acceleration."
Due Diligence and Research
The multifamily virtual experience has become the main methodology of due diligence for many future residents.
Remember that the Amazon shopping experience is your model. For example, just as consumers on Amazon often use other resources to do their product searches, so do prospective tenants. Consider those unboxing videos on YouTube, with all the detailed documentation in the walk through of a product. In the multifamily world, you can think of the unboxing video as the virtual tour. Now imagine that one of your competitors has a much more detailed tour experience than yours. Prospects will preferentially spend their time on the competitor's site.
What to do? You must provide the kind of visualization details that keep your prospect engaged with you, instead of going to that outside resource. You must create that mental move-in. Ask yourself: can apartment prospects easily move virtually through the floor plan and virtually figure out where to place their own furniture? Can they see the virtual view from the balcony and imagine sitting there after a long day at work? Can they virtually visualize cooking a delicious dinner in the kitchen? The key is delivering the virtual message and experience with the same intensity that's always been applied to controlling the in-person message and experience.
Apartment Marketing Meets the 24/7 Prospect
In today's Amazonesque world, we can shop for everything and even get help online 24/7. Prospective renter are doing due diligence and research at all hours, so virtual apartment hunting must get on the 24-hour track.
Breakstone offers the example of Paige, RealPage's AI chatbot, which creates a positive experience for prospects proven to maximize conversion. Paige answers 95% of the types of questions that come in, while the other 5% transfers over to a live agent.
"Today's prospects expect to be able to interact with a knowledgeable agent on their terms," he states. "Paige uses augmented intelligence, which is AI paired with human intelligence. From any device, the prospect can start a conversation with Paige. Paige collects information, offers pricing and availability, schedules virtual and on-site tours, shares pet and parking policies, and communicates office hours, 24/7. With Paige, we're furthering their engagement, capturing information about the prospective resident and feeding that info back to our property management software for personalized follow-up."
Human intelligence, namely a live contact center, completes this process. "Prospects need immediate access 24/7 to your community information," says Tracy Saffos. "RealPage's Contact Center 3.0, for example, can handle every call you receive at every hour of the day, including those transferred by Paige. Without a contact center answering your phones and interacting with your prospects 24/7, you are losing business. And it's costing you money, maybe more than you realize."
The Pricing is Right, 24/7
Prospects will be making price comparisons at all times of the day too. Property managers must provide multiple touchpoints to be able to answer their pricing questions.
Paige and Contact Center 3.0 are two sources to get that information 24/7. Another tool, On-Call Live Tours, operates more around working hours. On-Call Live Tours is a breakthrough, integrated virtual touring solution that turbocharges any existing website into a true touring and leasing solution by pairing engaging immersive content with a live tour guide and providing follow-up. It goes without saying that this tool has a much wider purpose: to create an overall exceptional prospect experience in many dimensions. Obtaining pricing information from the tour guide is just one dimension.
This all brings up a question: How do you determine the right pricing? RealPage connects the CRM tool, ILM Lead Manager, which ranks prospects with the highest propensity to lease, with AI Revenue Management, to understand exactly where the risk of revenue exposure exists.
According to Bowen, "We'll utilize that assessment in their prioritization. I don't just need to prioritize two-bedroom leads, I need to prioritize the most likely to lease for a move-in in 60 days from now, because that's where my exposure is greatest, and where I need the most demand to actually come to realization. Revenue Management improves the opportunity to find a point of agreement between the prospect and the agent. Whether that agent is live or virtual, I want to have a price that is revenue neutral, regardless of the lease term or the move-in date selected by the prospect. A price for everything and every lease option that ensures revenue neutrality reduces the amount of friction that price may create in the leasing process.
Reputation, Reputation, Reputation
Peer review is the final step in the buying process prior to commitment. Amazon buyers regularly count on reviews to make their decisions. Prospects are no different and focus heavily on peer reviews when choosing an apartment. How much so? According to the local consumer reviews survey from 2020 conducted by BrightLocal, 87% of consumers said they read the online reviews for local businesses — which apartment communities are.
Adds Bowen, "The stat that blew me away was that, among prospects 18 to 34, 91% place as much or more importance on those reviews as they do a personal recommendation."
RealPage has analyzed the matter further by partnering with J Turner Research, adopting their concept of the Online Reputation Assessment, also known as the ORAÔ score. RealPage's data science team found that every point of improvement in ORA score correlates to a three-basis point improvement in revenue performance.
Concludes Bowen, "Leaving your reputation to chance, or hoping it stays positive, is no longer a luxury we can afford. But if we're trying to make getting to yes easier for our prospects, we have to focus on making sure we're putting our best foot out there every day."
Clearly, that goes for every aspect of the buying experience.
Have a question about our products or services?