Energizing the Affordable Utility Market through Data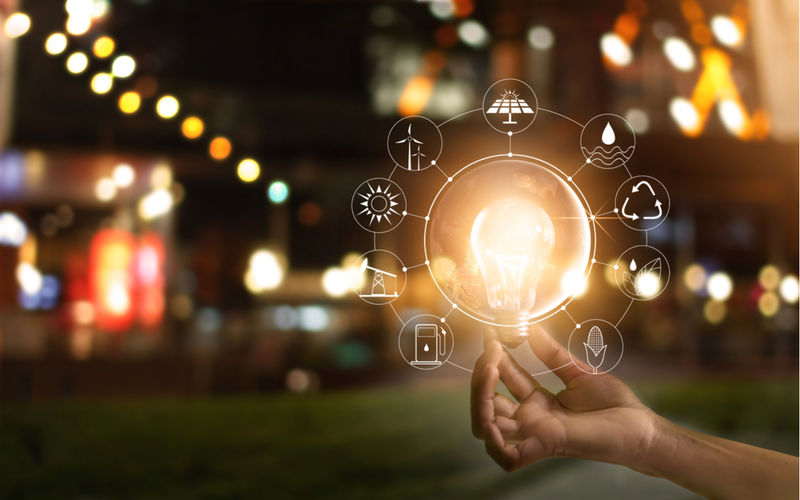 While it may sound dull, utility data is pretty exhilarating. The amount of data on a property's bill is a road map to operational efficiency. It can uncover costly energy and water waste that can be reduced or eliminated, resulting in significant monetary savings.
It's like mining gold, says RealPage Senior Vice President of Spend and Energy Management Jason Lindwall, who recently led a webcast showing how Affordable property managers can realize efficiencies and savings through a utility management program.
"Utility data is actually very exciting to have," he said. "We can take look at a client's data and have a conversation about what's happening at the property. We can look at the data and identify leaks and other issues."
Analyzing usage and rates can lead to some significantly positive moments.
Take, for example, one operator who saved $1 million over two years on their energy procurement contract by shopping for utilities. Another got a $150,000 tax refund and pocketed $50,000 after discovering the utility company charged a commercial rate when a residential rate was available. An Affordable client discovered a water leak and saved $40,000 after receiving alerts from its utility management solution.
Staying on top of the constantly changing utility market
With RealPage Utility Management, property management companies can see significant savings and get a grip on rising utility costs. In recent years, RealPage has assembled the largest energy and water use database in multifamily. The database is the engine that drives RealPage Utility Management, a platform designed to reduce water, electric and gas expenses through billing, procurement and benchmarking usage data.
It's making more sense for Affordable properties to work with a utility management provider to stay on top of a constantly changing energy market. Lindwall noted that significant changes are happening in the energy sector. Duke Energy's proposed 12 percent increase in South Carolina and Pacific Gas & Electric's pending bankruptcy are creating market volatility.
For Affordable properties, especially those who pay their residents' water and energy bills, staying on top of the trends is essential. Monitoring usage to the kilowatt hour and billing to the penny is critical, Lindwall says.
Driving down late fee expenses by streamlining billing
Simply paying bills on time – a challenge for some Affordable Housing properties that are already administratively strapped – can go a long way toward managing unavoidably higher rates. Lindwall says the Affordable industry struggles at paying utility bills on time and incurs tens of thousands of dollars in late fees, a big revenue driver for utility companies.
It's time to buckle down.
RealPage processes 10 million invoices per month and typically helps drive down late fee charges for clients. Its utility management solution streamlines the billing and payment process by capturing billing information, informing the property of the charges and paying the invoice on time.
"We see clients come in and their late fees are .4-.6 percent," Lindwall said. "When you think about it, that's a big number on the P&L statement. We drive that number down to .15 percent on average."
One client realized a 60 percent reduction in late fees after onboarding the service.
The time to take advantage of utility data benchmarking is now
RealPage Utility Management also looks at rates and compares properties with others that are similar to ensure that charges are correct. The comparisons are done through benchmarking data, which local, state and federal governments are mandating more and more.
Required benchmarking is no longer limited to receiving funding, like applying for Small Business Administration 504 Green Loans for converting, building or expanding structures that reduce energy consumption. Now, the onus is on operators and property owners to show that they are putting their best foot forward to manage utilities wisely in an effort to conserve resources.
In California, multifamily property owners must submit benchmarking reports on energy and water consumption.
"We have seen a lot happen in the benchmarking space, with green loans requiring benchmarking, as well as states and municipalities driving benchmarking," Lindwall said. "We're starting to see more and more states mandate benchmarking. We're trying to take the waste out of utilities."
Some utility companies are even charging consumers to benchmark usage, which Lindwall believes is hard to swallow.
"They are charging you for your own data."
Those costs and others can be avoided by working with a utility management provider like RealPage. And now is the perfect time, Lindwall says.
"We are at the big start of the year for benchmarking."
For more on how utility data can make a splash at Affordable properties, watch the webcast "Turn Your Utility Management into Savings for Affordable."
Have a question about our products or services?