An End to Windows 7: How to Keep the Lights On with Outsourced IT Services
-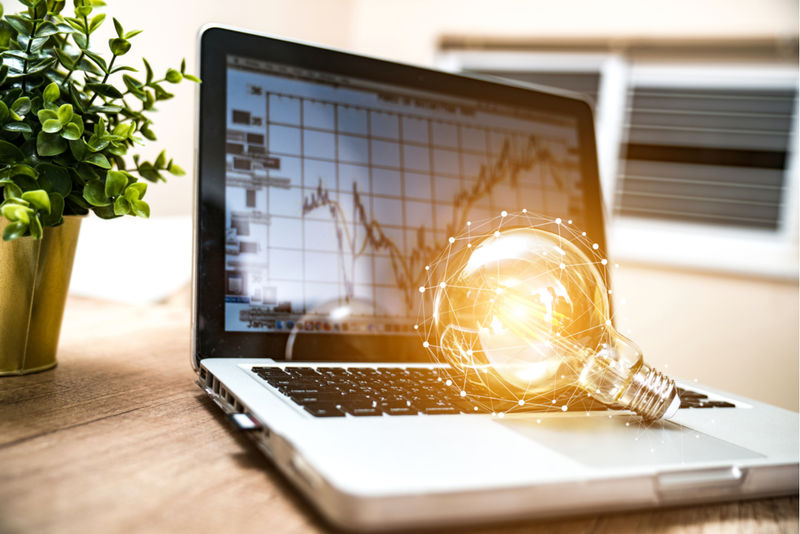 The clock is ticking for Windows 7. In less than a year, Microsoft will stop supporting and providing security updates for one of its most popular operating systems, affecting millions of PCs in businesses and homes across the globe.
The discontinuation on Jan. 14, 2020 will mark the first Windows software to go back up on the shelf since a successful Windows XP run concluded nearly five years ago. Windows 7 has been the preferred operating system for many. As of today, nearly 40 percent of all Windows PC users run their businesses, surf the internet and do the family budget with the system's wheels turning in the background.
Industry tech specialists say Windows 7 will be regarded as "the next Windows XP" and remain a viable operating system for business and consumers for years to come. The system will continue to operate but it could, however, become a sitting duck to new malware lurking on the horizon.
One PC online publication said, "the risks of exploits aimed at vulnerabilities in Windows 7 will increase substantially, especially because Windows versions share a large part of the code, and many of the discovered security flaws affect more than just a specific product. As a result, Windows 7 users could be exposed whenever this happens, and given everyone expects this OS version to remain highly popular even after the end of support, cyber criminals will make it one of their top targets."
In addition, Microsoft recommends that users should move away from using Internet Explorer, which will also no longer receive security updates after Jan. 14, 2020.
A large migration to Windows 7 can be time consuming
RealPage Vice President Chris Cranfill, of SmartSource Managed Information Technology Services, is advising customers to upgrade to Windows 10 now, which already has a 40 percent stake in the marketplace.
"You have thousands of Windows 7 people out there," he said. "The end of support for Windows 7 is the next big impending event, which leaves machines open to vulnerabilities in safety and security."
Upgrading, though, won't be akin to flipping a switch and walking away. Every machine or device that runs on the system will require a physical conversion, which Microsoft sells for less than $200. Some older equipment may simply need to be scrapped and replaced with new machines.
Either way, it's time consuming, especially when you have many machines involved.
"Just the effort in migrating, you're touching every machine," said Cranfill. "You're upgrading the operating system and someone has to do that. We're already talking to our clients about their readiness for Windows 10. They need to start thinking about it now – January 2020 will be here before you know it."
SmartSource works with multifamily companies to provide IT support
Because information technology has become an integral part to multifamily and other businesses, managing systems from desktop support to server hosting has become more critical than ever. With each desktop or device that gets installed comes a litany of responsibilities that can overload internal IT teams.
SmartSource IT works with multifamily companies to provide desktop support, Microsoft 365 license management, cloud storage, server hosting, and IT consulting services specific to the property management industry.
The conversion from one Windows operating system to the next can be a huge time expense, and depending on the portfolio, just managing licenses and handling audits can be another daunting task. With a third-party IT specialist providing support, a lot of that extra effort goes away.
Microsoft typically audits at the server and desktop levels.
Cranfill said the company's outsourced IT services have had much success alleviating the burden from multifamily clients by hosting services and working with Microsoft on audits.
"With self-hosting, you can get stuck in the constant audits when you're having to continually re-up. If we manage their licenses and have their technology hosted in our data center, as that third-party provider, we are on the hook for managing the client's licenses and providing audit answers. To our clients, this is a huge headache that is removed."
Keeping the lights on with managed service support
Outsourced IT services from RealPage support Microsoft 365 Business, which includes Windows 10 Enterprise and Office 365 and Enterprise Mobility and Security (EMS) – device registration management and policy management.
With this support, clients can purchase the license through SmartSource Managed Information Technology Services, which will configure the system and provide additional security. The service enables the portfolio's information technology team to devote time to growing the business rather than just maintaining it.
"It completely offloads that day-to-day, what we call keeping the lights on," Cranfill said. "It's basic IT support that leaves you safe and secure. You still have your IT staff, but their efforts are now more strategic and focused on the core business of property management."

Learn more about RealPage Smartsource IT.
Have a question about our products or services?