Why Employee Learning Management is for Companies of All Sizes
--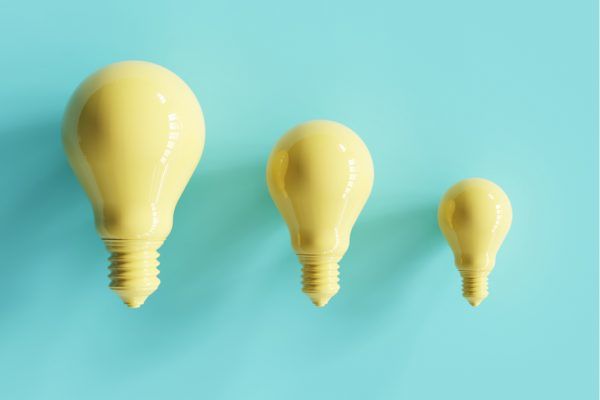 It's an odd fact that small to mid-sized property management companies are less likely to use a formal learning management system (LMS) than are larger companies. Just as with larger businesses, employees are their most expensive and valuable asset, and arming them with both industry knowledge and job-specific training is critical to having them achieve their full potential. A good LMS pays for itself many times over in employee job performance – something larger companies have known for years.
So why the hesitance on the part of smaller companies? It's primarily due to the perception that the benefits for a smaller property management company don't justify the expense – a complete myth. The reality is that pricing for some solutions, such as RealPage's EasyLMS, is adjusted for company size (units under management). And unlike in the old days, smaller companies are not forced to pay for more functionality than they need in a "one size fits all" solution.
But beyond this, there's a sense among some smaller property managers that they can simply "wing it" when it comes to learning – imparting skills and knowledge employee-to-employee, or calling in outside consultants to handle certain training needs. Not only does this result in spotty learning, lower productivity, on-the-job errors and career limitations, it can easily cost more in the long run in both hard and soft costs.
Without a learning management system, training materials tend to reside in online files or plastic binders, dispersed throughout the organization. Or, required learning may simply exist as tribal knowledge among key employees. There's no centralized place to access learning, no way for managers to keep track of who is learning what, and no opportunity for employees to chart a course towards more responsibilities and promotions.
When it comes to industry and legal knowledge, many smaller companies call in an attorney or consultant for a day (generally at a high cost), and staff are pulled away from their jobs for an extended period. Yet a more casual approach to Fair Housing and other compliance matters can backfire in even more costly ways.
The best investment you can make is in your staff
Think about it: with your staff being by far your largest expense, and their abilities and performance vital to your mission, can you really afford to skimp when it comes to their skills and knowledge?
A learning management system moves learning from the back burner, where it's often ignored and forgotten, to an important position among company missions. It's a recognition that learning is much more than training new employees: it's an ongoing program of increasing the value of your greatest asset.
And the payoff goes beyond staff doing their jobs more effectively. Equally important is the career-pathing aspect of a learning management system, allowing employees (with their managers) to chart a course towards greater responsibilities, titles and opportunities through learning. In a tight labor market such as the current one, this is critical to holding on to your good people. Without a clear vision for their futures, employees will always have one eye on the exit door in anticipation of greater opportunities elsewhere.
There are many benefits to a learning management system beyond simply storing training materials. Foremost among them is the establishment of a centralized location for everything to do with employees and their careers – something many smaller firms don't have for talent management. Managers can view, guide and monitor the learning they want their employees to undertake, and employees can track their own progress and chart a course for future learning. Learning and career planning take place in an organized environment. Organizations can even take advantage of managing their employee performance review program through the system, rather than scattered among spreadsheets, emails and paper files. Finally, the LMS can centralize communications such as newsletters, surveys and company-wide announcements.
Choosing the right learning management system
While it's indisputable that smaller property managers derive big payoffs from a strong LMS, there are some important factors to consider in choosing the right one.
Industry-specific knowledge: There are literally hundreds of LMS solutions to choose from. But how many were built from the ground up specifically for the property management business (like EasyLMS)? This can make a huge difference when it comes to things like ensuring your teams get extensive industry knowledge, since many employees are hired from outside the business. An industry-specific LMS also empowers smaller organizations to deliver learning specific to their operational and business needs.
Size and scalability: Is the solution provided in a form that fits the budgets and needs of smaller businesses, yet is designed to grow with the company? You don't want more features than you need now, but you also don't want to be locked into a solution that won't serve you when you're bigger. Flexibility is key.
Mobile readiness: Smaller organizations tend to have more relaxed regulations about the use of personal mobile devices for company business. Some employees will in fact choose to do their learning at home. This means that the LMS must not only be completely mobile-optimized, but also include facilities to control user permissions and access to content.
User-directed learning: Some smaller companies don't have a training director or HR manager they can dedicate to the learning function, and must rely more on the learners themselves to enroll in courses and choose learning paths. If you're in this category, be sure the LMS you choose provides this flexibility, rather than counting on a designated person to control access.
Ease of use: Seems almost too obvious to mention, but it's too important to leave off the list. Ask for a personal demonstration of the LMS, and put yourself in the place of a non-technical employee or manager coming to it for the first time. Particularly at a smaller business, which is less likely to be able to dedicate someone to learning, it's critical that employers and their managers find the system user-friendly, and that it delivers learning in bite-sized pieces that can be digested during the shorter breaks employees can actually manage in the course of their workdays.
Size doesn't matter when it comes to using an LMS. They pay off in a big way for property management businesses of every size.
Learn more about RealPage's Multifamily Learning Management System.
Have a question about our products or services?