Did Remote Property Management Work?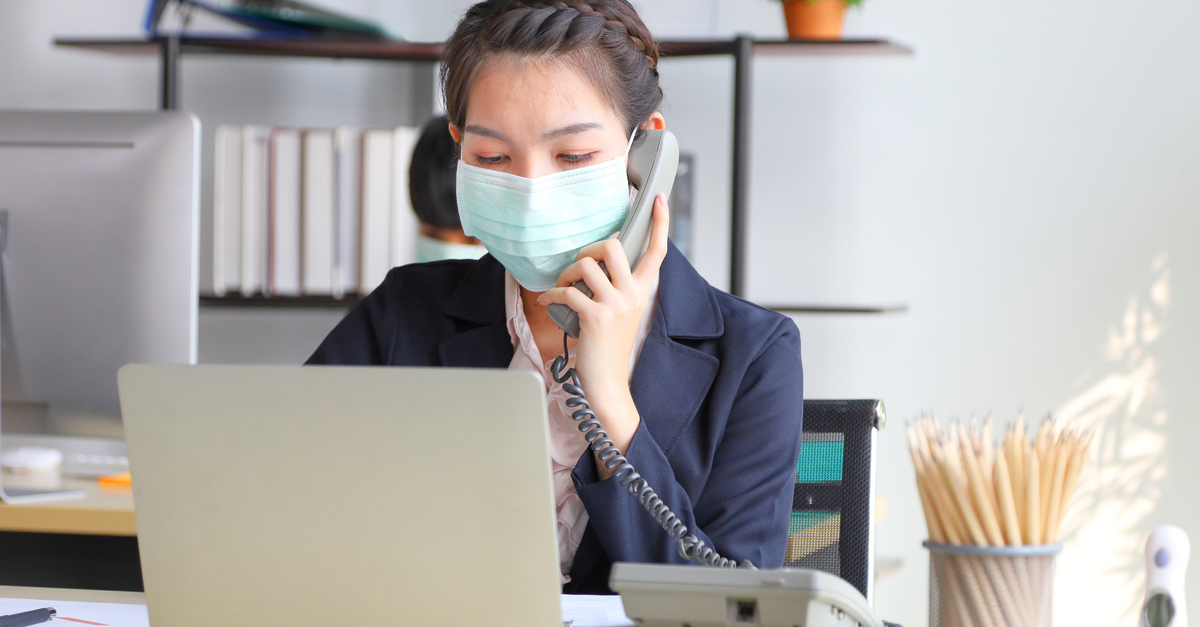 COVID-19 upended the property management business model overnight. From mid-March on, leasing agents worked from home, the economy shut down, and apartment residents holed up in their units. But property managers adapted quickly to keep the business running. Virtual leasing became the norm. We leaned on technology and on each other more than ever.
Now, the results are in. Did it work? And what does it mean for the future of property management?
Jay Parsons, Vice President of Asset Optimization at RealPage, invited two experts—Marcie Williams, President of Rivergate KW Residential and Alison Brown, Senior Vice President of Operations at LivCor—to voice their opinions in a session at RealPage's RealWorld conference in September 2020.
The data is full of surprises
First on the agenda: the report card. Mr. Parsons and his team reviewed RealPage's proprietary trove of transactional data out of the property management system to look at KPIs like lead volumes, execution of new leases, occupancy and retention. April was rough, but in May, June, July and August rocked. Lead volumes were up by an average of 14.7% year over year. And since mid-May, customers had signed more new leases than over the same time period last year. Retention rates improved about 3.5 percentage points on average, boosted in part by heavy usage of tools like RealPage's ActiveBuilding resident portal and ModernMessage resident engagement and loyalty platform. And by the end of August, occupancy had inched up about 10 basis points compared to the same time last year.
Said Mr. Parsons, "Bottom line, our customers crushed it despite tens of millions of layoffs, double-digit unemployment and a pandemic. They kept business going and fulfilled their role as essential workers."
Tech plus people is the winning combo
Impressed by these results, Rivergate KW Residential's Marcie Williams looked to the changes that ultimately led to their current success in the face of a locked-down economy and a pandemic.
Virtual technology played a decisive role, of course. Without today's technology, she noted, there would have been a slim chance that Rivergate KW Residential could handle everything at once, including touring, virtual tours, online rental payments, online server requests, and self-guided tours that required the online process. Instead, they were able to execute a surprisingly fast leasing pace. And they felt like they were back to normal sooner than later.
Technology was changing Rivergate KW Residential's business model for property management. 24/7 virtual leasing had become the norm and likely a permanent fixture in the future. Much more was possible. For example, the company now could offer prospects virtual tours and self-guided tours, which then led to in-person tours.
Despite these advances, it was the combination of people working alongside tech that made the business model most successful.
"The team member still has to be the first one to respond to the lead," says Ms. Williams. "They have to be a fantastic salesperson on the phone. They have to be fantastic via email, texts, and in person. Our team members are always fantastic in person. It's utilizing the technology and focusing on different skillsets on the different ways that we reach out to the residents or our prospects that have really changed. I think forever. It's not, 'Hey, we close at six o'clock, sorry, you couldn't make it in. Well, maybe you just set an appointment for the next day.' Now it doesn't matter what time it is. They still have the ability to tour and they still have the ability to lease online."
You get the win when the team's all in
To fully benefit from current and upcoming advancements in virtual technology, property management companies will need to ensure flawless implementation. According to LivCor's Alison Brown, make or break results depend on a single factor.
"We work with so many different partners, if it exists in the space of the virtual experience, we're doing it, from hosted virtual technology to self-guided tours to face time tours," said Ms. Brown. "Most every technology we have brought in has worked, but it hinged on one paramount thing: how bought in was the team that was leveraging it. The teams that were really adoptive, willing to do things differently, willing to talk, were early to engage—those folks tended to be the most successful."
Ms. Brown believes this point cannot be overemphasized because technology is transforming the industry, which, has been historically cautious adopting it. The question now is how to reinvent multifamily while still maintaining a solid commitment to resident and customer experience. Dedicated people can make all the difference.
Ms. Brown added that the people in leadership positions at LivCor were also a huge part of that human difference.
"When you consider the amount that's been required for our management teams to navigate around new technology, around locking down and then reopening communities, that fact that they have been as responsive and adaptive to the demands of these times has been nothing short of incredible," she concludes.
That's the kind of buy in required for the next episode in multifamily.
Have a question about our products or services?