How to Deliver a Connected Student Living Experience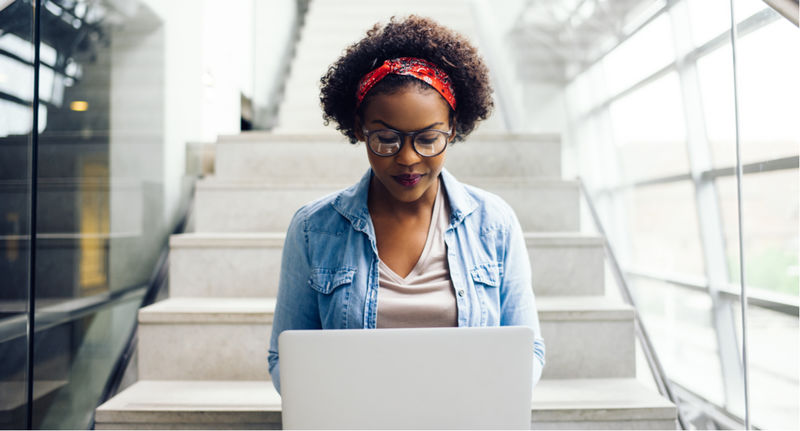 The student property management industry, like many others, is becoming very connected. As one might expect, putting heads in beds largely comes down to finding where students are online.
For student housing operators, increasing resident retention and creating a sense of community now extends from the pool and club room to online venues. Frequenting social media sites for leisure activities and e-commerce outlets to buy books, clothes and pay for housing are as much a part of college life as lectures.
Building retention by being available 24/7
To keep residents and attract new ones, student housing operators have to be there to connect, says Whitney Kidd, Vice President, Student, at RealPage. Kidd, who grew up in a family of multifamily owners and operators and has firsthand experience managing properties, understands the difficulty of renewals.
"For me personally, when I was on site, managing renewals was a tedious and complex process," she said in a recent webcast. "With renewal management, we were calling guarantors and students in an ongoing cycle."
Today it's even tougher, she says. Business doesn't stop at 5 o'clock and students – even guarantors – don't make personal visits to the leasing office as much like they did when she worked at Riverstone Residential Group and Peak Campus Communities nearly a decade ago.
It's all about connecting with students and their parents or guarantors in the mode of communication they prefer and working referrals. ActiveBuilding manages the entire student lifecycle, from paying rent to community involvement. Kidd believes the platform is a lifeline for building a strong sense of community between students and operators, along with driving renewals.
"The best advocates are your happy residents," she said. "If they let residents know what's going on in the community and why they love living there, there's a much greater chance you can get an additional renewal with a friend of theirs or someone in the community who is following them."
Getting the most out of service portals
Service portals have primarily been touted for their ability to quickly process service requests and payments, but Kidd believes they can take on an even greater role in student life today.
A new feature allows students and their guarantors to log into a property's portal well before they move into their apartments so they are immediately in touch with the community.
Increasing connectivity enables students to talk to each other while waiting to move in or get an apartment. That communication can assist in helping them find roommates, a study group or just simply get the lay of the land, especially for international students who find themselves in unfamiliar territory.
"These are things that are important to increase connection with students," Kidd said. "This helps build a sense of community and retention. That's very vital, especially when we're talking about our international students who come to the U.S. without knowing anyone. If you are getting them engaged and connected, there's a greater chance that they are going to renew with you that next year."
Being proactive in engaging and managing reviews
Another ActiveBuilding feature, managing reviews, is a front office reputation management friend. Ninety-seven percent of consumers read online reviews to find a local business, and 88 percent trust reviews as much as personal recommendations.
Not every property is going to have a five-star rating, Kidd said, but being proactive in engaging and managing what's being written about the property through a centralized platform is essential.
Responding to reviews, whether negative or positive, is a must because students and consumers take so much stock in them. However, the wealth of reviews on various sites makes it a challenge for operators just to keep up sometimes.
ActiveBuilding is able to simplify the review management process with automatic responses so readers know that operators are engaged.
"Even when you have centralized platform, it may be difficult to manage the amount of reviews you are getting," Kidd said. "You have to respond as soon as possible, whether it's positive or negative. If a current resident or prospective resident is looking at those reviews and sees that you are engaged, they are more likely to renew again or visit the community."
For more on enhancing renewals through creating a sense of community, see the webcast, "Deliver a Connected Student Living Experience."
Have a question about our products or services?