Data Makes the Difference in Gaining Control of Multifamily Utilities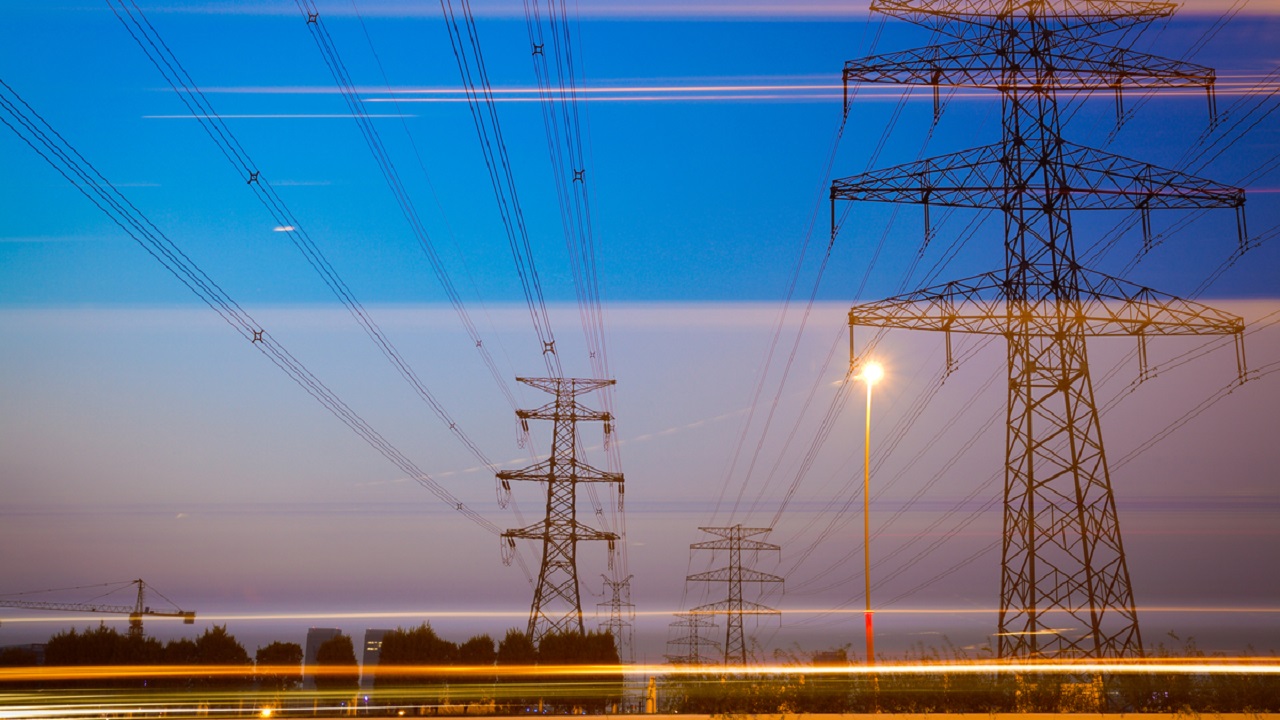 Multifamily utilities have been significantly impacted since the pandemic began. Stay-at-home residents are using more water, gas and electricity during the new normal, and reducing utility expenses is more important than ever. What's more, this greater consumption is piling atop a confusing energy and utility landscape.
Out-of-control water, gas and electric expenses pose problems for both property managers and residents, especially when the operational landscape changes virtually overnight. Higher costs stress budgets and NOI, and residents who feel an excessive pinch in monthly bills may not renew.
But you can mitigate the pain by fully understanding what is driving the high utility expenses. It's all in the data.
A growing problem
In an informal poll, 66% of property managers tuned into the webcast "Adapting Your Utility Management Program to Today's Environment" said their biggest challenge is reducing utility expenses. This would come as no surprise to industry leaders, who say that water, gas and electric costs are normally at the top of their expense lists.
Utility rates are complicated, and regulations set by local and state jurisdictions are often difficult to administer without the help of a professional services provider. Companies trying to handle utility management in-house often can't keep up. And this can mean a hit to the bottom line.
RealPage Senior Vice President of Utility Management Mark Coffman says operators can control their utility expenses by examining data, and that lots of it is available. Utility providers are producing more and more data as benchmarking mandates increase across the board.
Recognizing changes in this data allows operators to make a difference.
"We are seeing a lot of change in data because we're seeing more data coming from the utility providers than we have in the past, and this data is actionable," Coffman says. "RealPage is working hard to present the data in a way that helps clients see opportunities for savings."
Utility benchmarking allows operators to identify opportunities for improving operational costs and lowering resident bills. In addition, it helps owners increase property value, meet mandates and secure green loans.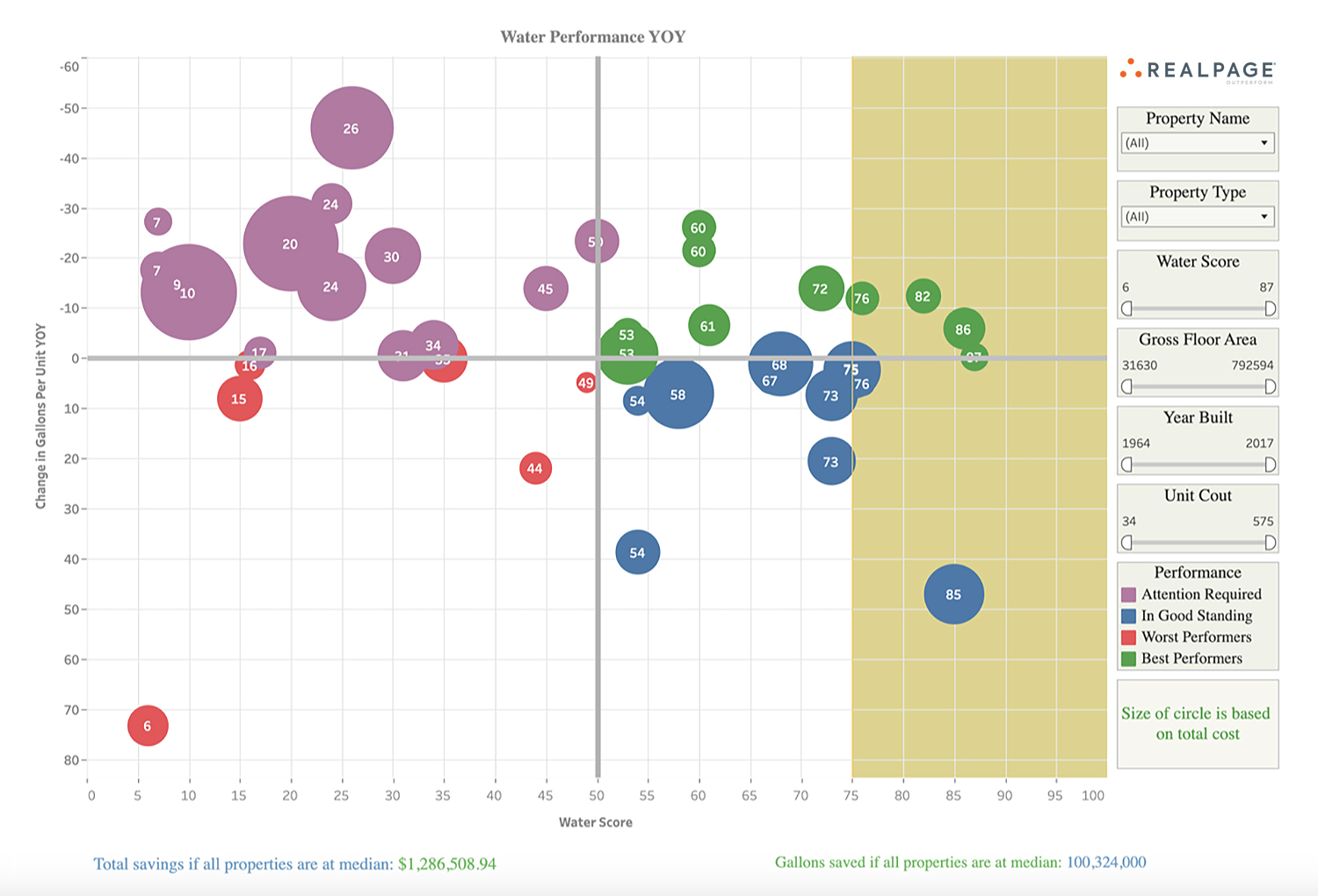 Putting utility expenses under a microscope
RealPage Utility Management Solutions uses a scoring methodology in benchmarking so its clients can determine which properties are the best candidates to reduce expenses. Consumption data is used to rank properties of similar size and scope within the same area or region on a scale of 1-50. A "bubble" chart shows the ranking and includes calculations on potential savings.
Coffman gives examples of two properties that could generate between $58,000 and $197,000 a year in savings by improving their rankings.
"It's about analyzing the data to determine what I should spend my money on and where I should be focusing my efforts," Coffman says. "Data-enabled decision making through benchmarking is a way that operators can identify areas that need the most attention."
By analyzing lease transaction data and scrutinizing jurisdiction policies thus far in 2020, RealPage's account management team has identified $20 million in recovery opportunities. The group is composed of energy experts with a deep understanding of local energy disclosure regulations and data requirements for ENERGY STAR Portfolio Manager.
A holistic approach to utility management
RealPage works with utility providers and local property managers to clean and upload data, and scoring is reported on the EPA scale of 1-100. Account managers make recommendations for reducing energy consumption and increasing energy efficiency. They are guaranteed to increase cash flow and uplift the value of assets.
"It's not just a piece of software," Coffman says. "RealPage is looking at things holistically. We have spend analysts working with clients, and account management teams are spending a lot of time analyzing data."
With the help of good data, operators can make decisions to invest in sustainability or correct problems attributed to lack of maintenance. Coffman says many properties have been proactively reducing expenses since the first of the year simply by ensuring their utility systems are working properly.
Others are investing in sub-meter systems to put the onus on residents to control their monthly bills.
"We've seen investments going on there in the last few months, which is good because when we see a sub-meter property we actually see a 20% reduction in water usage," he says. "That's a simple program that you can put into a property that will allow you see a lower water usage."
It all starts with examining utility data and working with a proven third-party utility management provider, he adds. "The data is there – you just have to use it."
RealPage Utility Management enables multifamily property owners, operators and fee managers to reduce their utility expenses while providing a platform for billing ancillary services. For more than two decades, RealPage has worked alongside its multifamily housing clients and their residents to save time, money and precious energy.
Have a question about our products or services?