Cutting the Paperwork Out of Maintenance with the Mobile Facilities App
--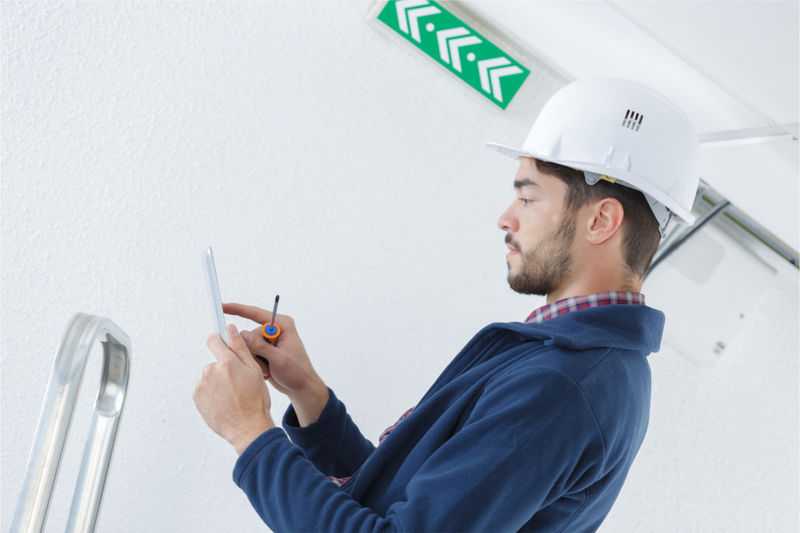 RISE Real Estate, a successful company with holdings in both conventional and student, finally has a new tool that benefits both properties. Before encountering the Mobile Facilities App, however, they documented maintenance the way most companies do: with lots of paper and trips to the front office.
"It's inherently wasteful," says RISE's software platform analyst, Carlos Galvez. "You have paper associated with the work order and job completion – including a copy left for the resident. You've got paper, toner, storage and the chance of docs going missing. If you need to look at records, you have to dig through files for them. When the computer does things more effectively these days, this just didn't make sense to us anymore."
There's also a significant time drain associated with all that paper. Galvez says the trips back and forth to the office by maintenance techs for work orders, in addition to the obligatory chat with the front office staff, ate up time that could be better spent taking care of service requests.
Going paperless with maintenance
Today, with the adoption of RealPage's Mobile Facilities App, RISE has all but eliminated the paperwork associated with service requests, make-readies and inspections – saving paper, time and money while improving the efficiency of their maintenance techs. Residents at Rise's conventional and student properties put their service requests in through their computer or cell phones and watch the rest do the work.
"Unlike with paper, all of this is creating a record that can be easily accessed by management, maintenance supervisors and owners," says Galvez. "It's not buried in a file cabinet somewhere."
Overcoming resistance
"It's important to get the whole team on board, including the front office and the maintenance team, and have everyone trained together, since they'll all play a part in the process once it's in place," Galvez continues. "We used videos, webinars and Q&As to get our people familiar with the processes and their particular roles."
Capturing information
Where paper documents are an extremely inefficient way to store information for later analysis and reporting, the Mobile Facilities App keeps all the data about maintenance organized and instantly accessible. For Rise, it's an integral amenity for both conventional and student properties.
"In the broadest sense, the benefits we're talking about here are the same ones that automation has brought to so many parts of just about every kind of business," concludes Galvez. "It has been truly gratifying to watch our maintenance function transformed from the old-fashioned image one usually associated with maintenance to high-tech, efficient and automated."
Learn more about multifamily facilities management.
Have a question about our products or services?