Creating Amazing Resident Experiences Through the Renter Lifecycle
--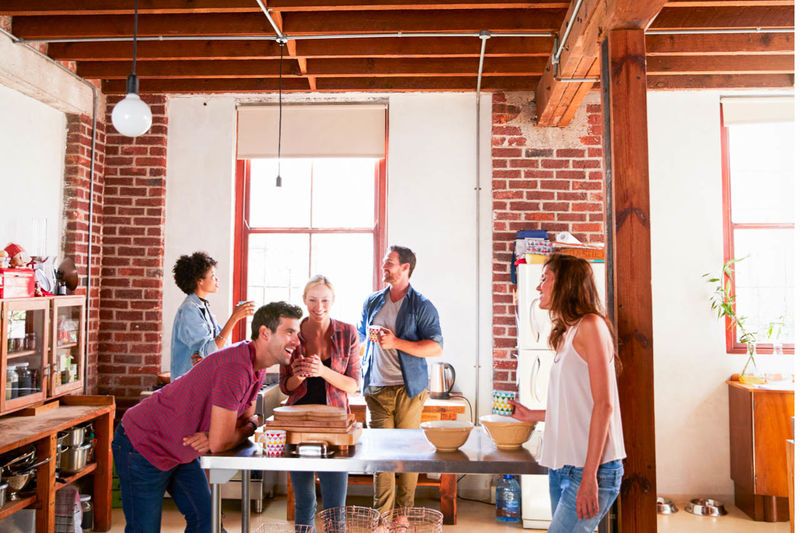 As discussed in RealWorld 2018 sessions
The point of sale doesn't stop when the contract is signed and the customer drives off into the sunset. When the long-coveted prospect finally signs on the dotted line and moves in − after days, weeks, maybe months of courtship exhausting all of a property's online marketing bling and data searches – the landlord-resident relationship is only beginning. With it, the renter lifecycle has just begun.
The new resident may appear to be satisfied, even after a few weeks of living in a new apartment, but there's a lot of nurturing to be done. Real customer satisfaction is earned over time.
As noted author and speaker Jeffrey Gitomer says, customer satisfaction is worthless, but customer loyalty is priceless.
"I love this quote because at the end of the day, we want our residents to be satisfied, but ultimately we want them to be loyal," RealPage Industry Principal Jennifer Torigoe said. "We want them to not only renew their leases, but we want them to be your brand ambassadors, your advocates. Of course, customer satisfaction is not worthless, it is very important, but loyalty is BEST!"
Torigoe, who has more than 20 years of multifamily industry experience, says that multifamily marketers are a bit short-sighted by sometimes prioritizing prospects over residents. A big reason why is that more than half of a community's revenue comes from renewals rather than new leases. Another is that most customers are more likely to convert based on positive reviews.
Your best marketing strategy, she said, is to deliver an amazing resident experience. Studies have shown that residents who feel some attachment to their community and have made connections within that community, are less likely to leave.
Renter lifestyle dictates the greatness of a property
Building loyalty comes from engaging residents throughout the renter lifecycle, not just during the leasing process and when it is time to renew.
The renter lifestyle – the point when a prospect is introduced to your property until the move-out day – dictates the greatness of a property. Not just fancy amenities. Not just proximity to schools, work and shopping. Not just spacious or intimate floorplans.
Fulfilling the renter lifestyle revolves around engagement, which ultimately leads to loyalty and enhances brand reputation. The 2017 Kingsley Survey notes that the No. 2 reason residents move is- they are seeking better apartment management.
Marketing pros says there are 7-13 touchpoints throughout the buying cycle. According to Forbes Magazine, a touchpoint is any point of contact between a buyer and seller. It is what the customer experience cycle or customer decision journey is all about.
Torigoe notes that just one or two touchpoints don't make a sale.
"The experience or the holistic approach of them, throughout the cycle, is what really makes the difference."
What does your resident experience look like? Do you provide a resident portal for communication? Are you sending out regular updates via multiple channels of communications? Are you surveying your residents on a regular basis to look for ways to improve that experience?
The ideal resident platform and communication should utilize online tools to improve resident satisfaction and overall retention through increased communication, more efficient services, convenience and social engagement.
Creating a strong sense of community can be achieved through a resident portal, says Torigoe.
According to the National Apartment Association, residents will pay up to $200 more to stay in a community where their friends live.
A RealPage study done with one of the company's management company partners, one of the NMHC Top 50 ownership groups, found that a resident was 8 percent more likely to renew if they made one friendship or connection within their community. Whether it was a workout partner, a friendship, or maybe the belonged to a book club; that connection is going to influence their renewal decision.
"Residents who feel some attachment to their community and have made connections within that community are less likely to leave," she said.
Consumers embrace reputation and reviews in making decisions
In today's digital world, reputation and reviews are a fact of doing business. Having a strong presence in both is essential.
Whether at the site or corporate level, reputation management has become a critical component of your communities' success in today's market. Now, more than ever before, renters are looking for reviews and rely on those reviews to make their rental decisions.
Studies have shown that 84 percent of customers trust online reviews as much as a personal recommendation. In a recent NMHC/Kingsley Survey, 34 percent of respondents said the content of online ratings or review sites was the deciding factor of whether or not they visited a property.
According to Forbes, 74 percent of customers are more likely to convert based on positive online views. An Apartments.com survey notes an overwhelming majority of respondents read property reviews and find them influential. Seventy-nine percent find them highly influential.
Also, nearly 70 percent expect communities to respond to online reviews.
That means responding to even the bad reviews. Responding to negatives reviews conveys a message that your staff is responsive and dependable, committed to service and aims to resolve issues, Torigoe says.
Gen Z: 'Serving the front line of technology adopters'
In the student housing market, that's never been more meaningful. Engaging Gen Z happens almost entirely online, whether by virtue of reviews or marketing in general. The generation, after all, represents the future of multifamily.
At RealWorld, Torigoe suggested that properties can only create an amazing student living experience for Gen Z by only understanding the generation. She says operators should put more stock into online presence, from website marketing approaches to reviews, even leveraging YouTube, where 95 percent of Gen Z hangs out.
Student housing operators can appeal to the senses of younger generations by working on their level and appealing to their curiosities. Creating a branded vlog about industry topics, showing off a company's daily culture with behind-the-scenes shots and hosting webinars to teach an in-depth topic will help attract what's becoming the next wave of apartment renters.
An engaging website is especially important. Gen Z spends about eight seconds looking at webpages before moving on, so captivating content is essential, Torigoe said. To start, avoid the distraction of pop-up ads. Pop-ups displayed in the first seven seconds of a website visit resulted in a 9.29 percent drop in page visits and a 10.2 percent drop in average visit duration.
Because Gen Z is driven by the online world, it's only natural to expect they'll be renting online. Optimizing the online leasing experience becomes essential.
"It is important to remember you are serving the front line of technology adopters," Torigoe said. "It is vital you stay ahead of trends."
Good advice for the next generation of renters, but ultimately it's about cultivating an online community, no matter how old the renter. Having the right tools in place to manage the customer online throughout the life of the lease seals the deal.
To learn more about enhancing the resident experience at your community, click here now.
Have a question about our products or services?