The Convergence of Data and Digital Marketing in Multifamily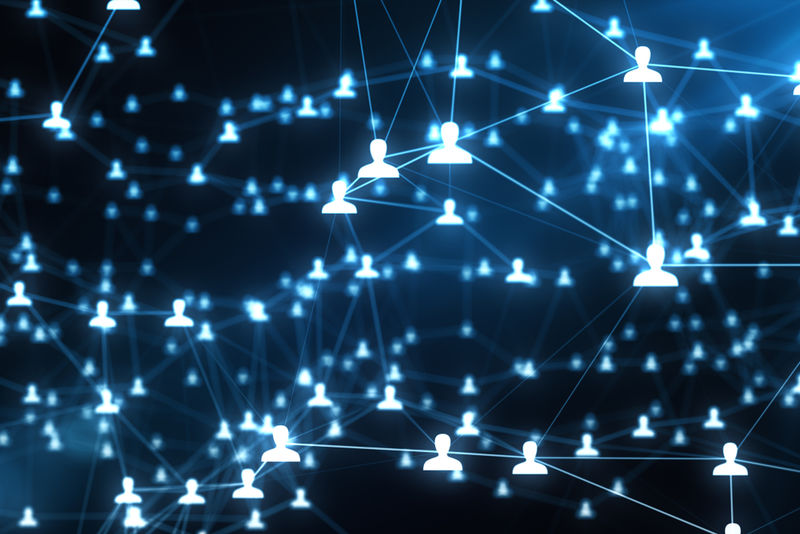 The evolving multifamily industry is changing the way marketers and operators are cultivating leads and meeting occupancy goals. Classic marketing strategies are no longer the most effective way to drive critical revenue management decisions.
Instead, the focus has turned to data and digital marketing for making key decisions that maximize return on investment regardless of the size of property and type of apartment homes.
Overcoming apartment industry challenges
A number of business challenges are contributing to multifamily's dive into data and the digital world. Chief among them are the difficulty in diagnosing underperforming properties and merchandising specific product types, like floorplans and unit sizes, when they are most needed.
In addition are overwhelming amounts of leads that aren't prioritized, resulting in missed opportunities and sometimes identifying gaps in sales efforts. High-value follow-up activities typically don't happen on time, if at all.
And Google's ever-changing listing displays are presenting new hurdles in Internet Lead Management (ILM).
The challenges are forcing the convergence of marketing and operations through a reshaping of traditional sales approaches to digital promotion backed by data analytics. That synergy is empowering marketers and operators down to the site level to drive critical decisions based on real-time data.
The goal is to convert the right leads to residents to maximize yield — and even create ancillary revenue along the way — as prospective renters search online for their next place to live.
The classic combination of elevated digital marketing and data
Brock MacLean, senior vice president of business development at RealPage, says while multifamily operators have embraced digital marketing in recent years they need more lift through actionable data. He will moderate two panels at RealWorld, July 21-23 in Orlando, Fla., that discuss certain trends in branding, unique strategies within digital marketing and how RealPage's property management solution provides transparency into what's working and what's not and how operators can get the most market share through online marketing.
"It's the classic combination of elevated digital marketing and data driving a more analytical approach to your marketing strategy," said MacLean, a 25-year software veteran.
Effective digital marketing is achieved with quality lead generation and a property's web presence.
"When you get to the website things like immersive content, easy navigation, those things matter," he said. "Once there, you need tools to convert that prospect. In addition to a lead form, tools like contact center, chat and online leasing are necessary. Elements like these take your digital marketing strategy to the next level and help you drive ROI."
Multifamily operators must be aware of changing consumer search preferences
No matter how well developed the property website, effective ILM becomes critical. Changes in consumer search preferences and search results mean property managers have to be constantly aware of how their online marketing efforts are performing.
Search engines, primarily Google, are now rewarding brands that make a concerted effort to not only create an immersive web experience but also create effective search engine marketing and search engine optimization campaigns.
Apartment search results are being disintermediated as early as page one by Google Places ads (or local pack), which are effectively a block of specific communities within an area that includes brief descriptions. The consumer then can click on whatever property looks interesting and go the website.
MacLean said sessions within RealWorld's Marketing track will address ILM and ways that properties can be better positioned when prospective renters search within their area. The RealPage Leasing Suite is an agnostic lead management and online leasing platform that increases revenue by helping property managers improve conversion rates while optimizing the online application process.
"We will highlight strategies to further enhance direct channels and lead generation that will produce leads that will convert at a higher rate," he said.
ILM analytics is the next generation of property management analysis
Among those strategies are ways to maximize lead opportunities through the next generation of analysis, ILM analytics, which can help property managers determine the urgency in which to close a lead – and how staff effort may or may not contribute to the outcome. ILM analytics, for example, looks at interaction between prospect and leasing agent by analyzing phone calls. It creates creates transparency of what ad sources are more effective than others, MacLean said.
The efficiency of company leasing staff is also scored.
"Listening to those calls and by virtue of what questions agents are asking that determine intent or propensity to rent begins to give you a framework of what's working," he said. "You may not have a lead problem, but you may have a sales problem. The tool definitely shines a light on all aspects of lead generation strategy. It provides actionable data to adjust based on real-time experience that each of the prospects are having."
Optimizing marketing strategies through on-demand data analytics
Sessions will also cover LeaseLabs GoDirect Marketing by RealPage, which focuses on brands gaining greater control of their lead generation strategy and tighter engagement with prospects that visit the website. Through data-driving analytics and analysis, the marketing strategy is optimized on an on-demand basis.
"Actionable data driving real-time insights and strategies are being deployed in real-time to create efficiency and yield for an asset," MacLean said.
With that is a connection between revenue management and dynamic pricing of units and availability. The platform uses revenue management to give real-time insights into impending occupancy challenges or risks a property may have. Users can take a near-term look into any impending occupancy hurdles like an abundance of two-bedroom units becoming available over the next 60 or 70 days.
"That can be sent as a signal that you have impending challenges. The platform can suggest ways to dial up certain components of your marketing strategy to augment and fill that impending need before it becomes a reality," MacLean said.
Learn more about how property managers and operators can benefit from data and digital marketing and make better business decisions at RealWorld.
Register today! Use code GATOR to save $200.
Have a question about our products or services?