Conquering Student Turn with Mobile Technology
-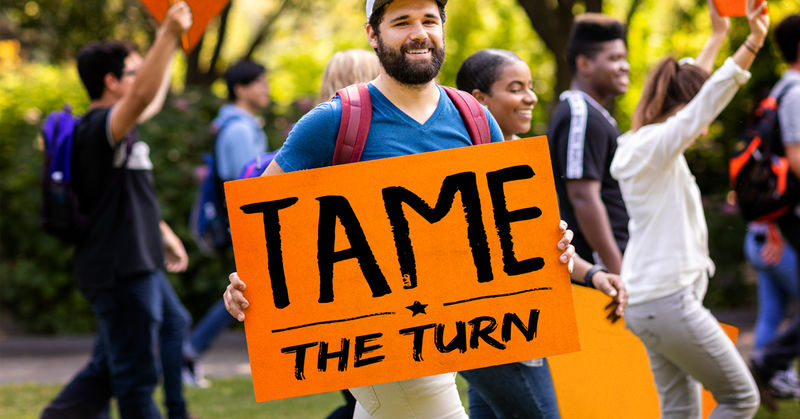 Time is money when turning student housing units. Management and maintenance teams have to synchronize their efforts, and the best way to accomplish this task is through open, efficient communication. Facilities management software provides an accessible solution for student housing operators to see a more complete view of maintenance processes ̶ from assigning work orders to completing on-the-spot transactions ̶ as properties turn over apartments. A mobile app compatible with iOS and Android smart phones shows student housing operators real-time workflow that updates in the field.
With mobile technology, maintenance teams and property managers can assign work orders and make readies, receive detailed reports and perform move-in/move-out inspections much faster. The app enables monitoring and measuring of performances along the way, so property managers know where they need to make improvements in real time. Additionally, property maintenance software integrates with existing property management systems.
With this technology, property managers and maintenance technicians can see the status of every unit to be turned anytime, anywhere.
Facilities management software helps operators improve turn times, save money
Bob Ishikawa, a product manager for RealPage's Facilities Mobile App, stresses that such mobile helpers are assisting student housing operators improve maintenance productivity. These improvements translate to cost savings in labor and recovery of charges assessed due to damages.
"The big draw is the mobile connectivity," Ishikawa said. "Anything you have on your desktop can be accessed and updated on the technician's phone. All of that information is available so that the technician isn't going back and forth to the office. It get updated automatically."
The move-out/move-in process is a bit of a frenzy. In these instances – possibly the most crucial times for student housing – property managers and owners especially benefit from a mobile maintenance app, according to Ishikawa. Because student turns occur much quicker and more frequently than in multifamily or other apartment verticals, easily accessing pertinent information saves valuable time.
With the app, the status of the apartment can be quickly tracked and notes can be made if it warrants additional charges. The app also facilitates move out by enabling the simple import of before and after photos.
Recover payment for damages at the time of inspection
Digital student housing technology benefits from a wealth of time and cost saving measures. In some instances, this new technology resolves long-standing issues with payment collection. For example, this app enables the property to recover charges at the time of inspection with the outgoing resident. The inspector can assess damages and collect payment before the student leaves.
"You don't have to chase down a payment," Ishikawa said. "If you identify anything wrong, take a payment. When the student hands you the keys, they're done."
Automatic updates keep technicians, leasing office in the know
Automatic updates maintain fluidity while turning units, so technicians can stay in the field. For example, as a particular group of units are being worked, the technician can see which ones have been completed or need attention instead of having to return to the office and check the turn list.
Meanwhile, the leasing team can quickly follow progress and know the minute the apartment is ready to lease. Prospects appreciate having a firm understanding of timelines.
Ishikawa stressed that the app is just as useful for managing maintenance issues during the resident's stay, not just at turn time. On service calls, technicians can document repairs and stay better organized, avoiding miscommunication or failure to log additional service requests.
"Sometimes the resident will make an additional request during a service call and it may go undocumented because the maintenance technician forgets to update paperwork at the end of the day," Ishikawa said.
When every minute counts
During student turn season and regular maintenance, mobile facilities management software is a major time and money saver.
"If you can save five minutes on each item, your overall time savings are huge at a point when you most need your time to be utilized effectively," Ishikawa said.
Learn how to conquer the student turn. Download this eBook!
Have a question about our products or services?