Confidently Finding the Right Vendor for the Job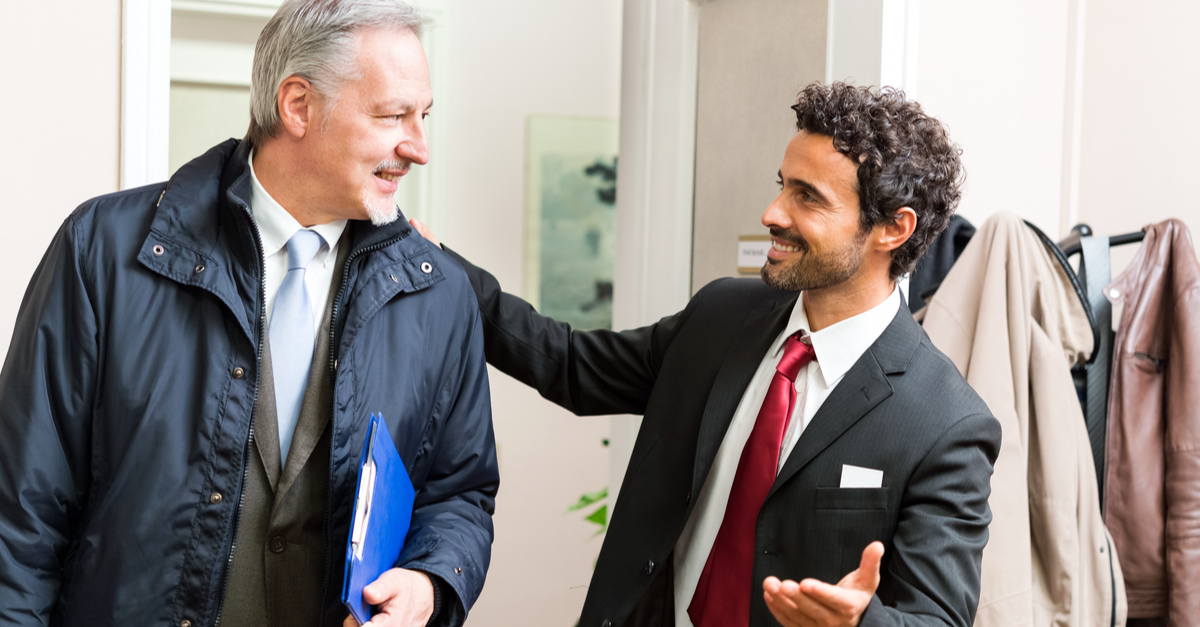 Multifamily property management companies know where to find vendors that specialize in apartment repairs and services. More than 250,000 strong, the industry's only repository of qualified plumbers, HVAC specialists, roofers, appliance providers, and others is the place where operators are confidently finding the right vendor for the job.
And the list is growing.
RealPage Vendor Marketplace, rolled out last year at RealWorld, constantly adds more companies to give property managers greater search options for well-qualified, reputable vendors within their areas. Operators can see vendor profiles to assist in making decisions about whom to call for any range of work at an apartment community.
Relying on a vetted source is now more important than ever. Economic downturns add pressure on companies that might cut corners to stay in business. Vendor Marketplace is accessible by 12,500 property management companies nationwide, providing operators the resources to get things done.
In recent months, Vendor Marketplace has been the go-to site − multifamily housing operators are increasingly searching a growing list of vendor profiles. Vendor Marketplace has delivered 13,000-plus vendor profile views and more than six million search results.
The searches indicate that property managers want to find reputable, qualified companies to entrust important work, as well as build their resource lists, says Jennifer Lester, RealPage Director, Vendor Management.
Companies listed on the platform typically specialize in apartment repairs, maintenance, construction, and other services.
"The vendors within Vendor Marketplace understand the multifamily market and how it works," she said. "They want to do business in the multifamily market. Not every plumber understands the nuances of multifamily. And it's important in times like these that you work with service providers who fully understand the nature of apartment housing."
A market site for vendors to promote themselves
Property managers are seeing the more than 3,500 vendors who have registered. In their profiles, vendors share the services they offer, contact information, location, whether or not they are a catalog or e-invoice vendor, and PMCs they have worked with, plus other information. They can also post photos, links to social media, videos, and specialties.
Also, profiles can contain badges that let searchers know if the vendor participates in RealPage Vendor Credentialing, Ops Technology, electronic catalog, and e-invoice.
If property managers are looking for a vendor to meet specific criteria, the profile should tell them everything they want to know, Lester said.
Vendor Marketplace features multiple ways to search for new vendors dedicated to the real estate industry. Products and services offered in every particular category – from appliances to building repair to pet groomers – and additional searches can be made through naming convention or keywords. Searches can be filtered by area – local and national – and for minority businesses.
"It's a market site for vendors to promote themselves to property management companies," Lester said.
Vendor Marketplace also is a site where property managers can "shop" for qualified vendors with confidence. Word of mouth and internet searches can sometimes yield unsatisfactory searches for vendors. Paying networking sites is not cost-effective, either.
RealPage has the largest vendor network in multi-family, which allows property managers to reach out to prospective vendors directly through Vendor Marketplace.
Multifamily's place to search for qualified vendors
The platform, free to RealPage customers, has become the multifamily housing industry's premier hub for connecting property managers with qualified vendors
RealPage is constantly working to add more qualified vendors to the list each day, Lester said. And she says properties who may have a great vendor that's not on the list should encourage them to join so other operators can take advantage of their services.
"This is a great place to market their business," she said.
Learn more about Vendor Marketplace and how the solution can provide confidence in selecting the right vendor for the job.
Have a question about our products or services?