Ignite Your Commercial Real Estate Investing with Instant, Real-Time Data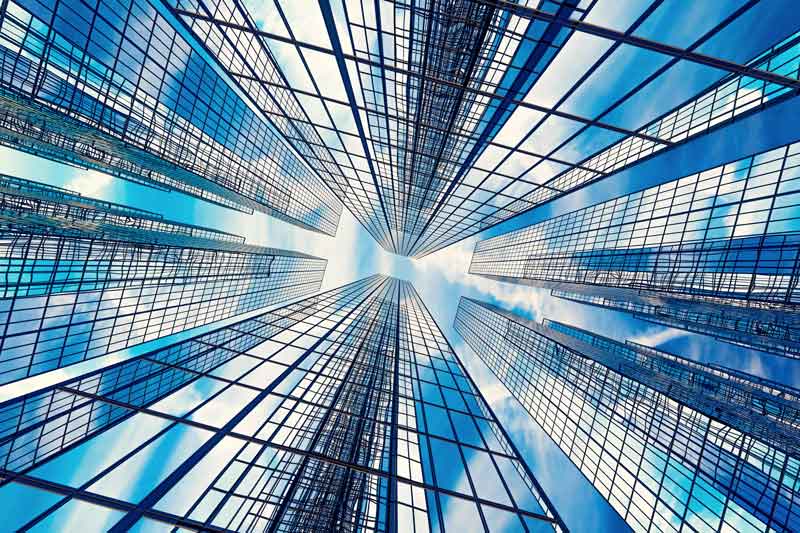 Commercial real estate (CRE) investing runs on data, but it takes off and flies when the data is instantly accessible and real-time. Investors and the professionals within CRE investment firms who manage these investments have been pressing for on-the-spot information about current and prospective investments for years. But the COVID pandemic has accelerated this demand.
The commercial real estate investing market has witnessed a rapid shift that began around March or April 2020, when COVID struck. Market uncertainty came to the fore, meaning changes in investing behavior would be inevitable.
CRE Market Evolution
One particular disruption in CRE asset investment provides a telling example. The market has shifted from retail to distribution, from hotels to office space, significantly impacting the value of many portfolios. Think about a retail center that had a dry cleaner, restaurants and a nail salon. These tenants have been in peril, and some have likely closed.
Investment management firms need to be able to analyze these kinds of impacts to be able to rebalance portfolios and deliver the returns investors expect. And they must be able to access the insights required to identify new opportunities.
On top of this, investors want this kind of information more quickly than ever. The days of having data in someone's head or siloed in their Excel® spreadsheets are over now that everyone is working remotely.
But what to do?
The Commercial Property solution
Technology is answering the call. Commercial real estate investing software products are available to these firms to help address the challenges of their businesses, including analyzing and marketing assets and investments and providing transparency and communication back to their constituencies.
"Technology is a must-have, not a nice-to-have," says Andrew Jenkins, VP of Engagement and Product in Investment Management at RealPage®. "With the investment management products that we bring to the table, we're seeing technology play a vital role in helping CRE operators and investors manage their investments more efficiently. A recent study by a top consulting firm indicated that 87% of executives recognize that technology is going to be the tool that they need to continue to be competitive in the space and in this market."
Gaining leverage with data
By leveraging technology, investment management firms can better manage their businesses in ways they probably never knew they could.
Take the siloed data issue. A major problem most general partners face is that they have no simple way to provide investors with detailed information about the individual investment performance and overall performance of their investment portfolios. Often, this involves going back to their investment and analyst teams to grab data from several different software applications, and often Excel.
One of the key pitfalls is that these documents often contain errors and can cause a loss of trust on the part of the investor. And general partners are spending a lot of time trying to collect data while they could be spending their time looking at new investment opportunities and finding that next great deal.
"The solution is to bring all the data from those disparate data systems and siloed data sets that are in Excel or different software platforms together," says Andrew Jenkins, VP of Engagement and Product in Investment Management at RealPage. "What we have done is create a central repository that allows the data to be shared in real time. It's integrated with a CRM system with email communication capability and accessible by mobile devices."
"You're now able to gather all this information about investors, about their investments, and quickly share it back with the investors either through an investor dashboard or investor reporting," continues Jenkins. "Meanwhile, all of this data about your investors is now available to you. You can begin focusing on managing your investor relationships better versus having to dig through Excel files or talk with other colleagues within your office about data sets you don't have access to."
Transparently better
Technology is key to delivering transparency to stakeholders in a particular investment in a real-time and secure manner. For some years, investment management firms have been thinking about how to make data accessible and available not only so they can make better decisions, but also in order to more easily provide information back to their investors.
More and more, investors are putting their capital into the hands of partners from whom they can get real time information about their investments. They do not expect to have a black box experience, but a transparent experience that helps them build that trust with you and ultimately continue to invest long-term.
Software can address and solve this challenge, and even uncover new opportunities for you. The technology can help everyone communicate with one another more effectively, which ultimately engenders trust with stakeholders and the investors.
Naseem Wenzel, CPA and Partner at CohnReznick, says CRE investment management firms can more easily build their businesses by offering transparency. "Transparency plays a major role in managing your investment pipeline," he explains. "Understanding what your commitment levels are, understanding where you can gain investor interest, allows you as an investment manager to have access to dollars to better invest, and to get to the right portfolio that is going to continue to generate revenue. You're continuously trying to drive interest in investment. So, it's imperative that you ensure transparency by demonstrating that the data you're delivering to your investors or potential investors is accurate and timely."
Moving forward
Technology is not sitting still. Commercial real estate investment companies and investors will be needing more and better solutions over the coming months and years. A case in point is investor reporting and documentation that you can share with your investor base.
RealPage has been working on a versatile solution that works for a range of firms, from those that haven't started sharing this kind of information back with their investors all the way to firms with advanced reporting engines.
According to RealPage's Jenkins, the solution ultimately must take all the data points RealPage has produced, either through waterfall distribution calculations or communication of investor details, and provide back a consolidated report. The ability to produce, verify and send it off quickly is critical. Also important is the ability to be able to attend a meeting with a prospect or investor and pull up performance information without having to compile the data. This is a big challenge for a lot of general partners, so demand for solutions that handle it will be high.
"In the end, managers and executives need to simplify their operations and enhance and improve their decision-making processes," concludes Jenkins. "Moreover, stakeholders need to communicate with one another more effectively and transparently, which ultimately provides trust to all of the stakeholders and the investors. We are thrilled be providing the investment management technology that galvanizes their efforts."
Learn more about investment management software that put the data managers and investors need at their fingertips.
Have a question about our products or services?