ClickPay Curing Payment Headaches at Senior Living Communities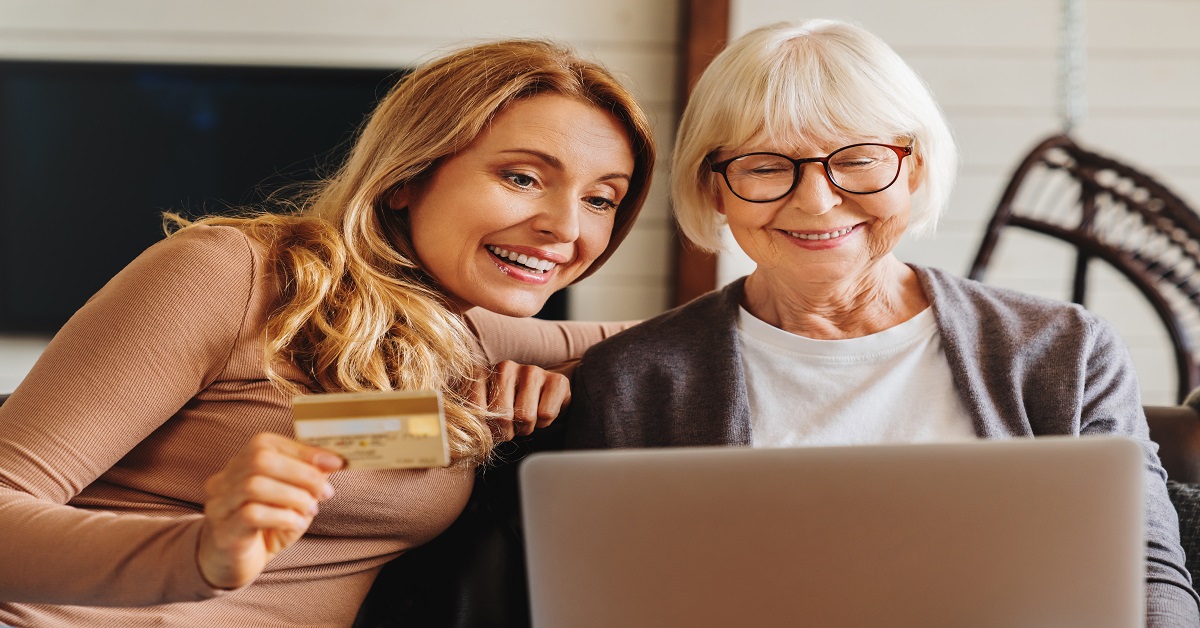 The success of ClickPay at senior living communities is quickly erasing the perception that housing older residents mean doing things the old-fashioned way.
Payments are a monthly burden at every type of property, but particularly at senior living properties. Most payment software isn't designed to handle the peculiarities of senior living – such as the need to provide account access to multiple children or caretakers, and to centralize a range of payment types in one seamless system. And many systems don't integrate with the accounting system in use, resulting in separate siloes of financial information.
At many properties, an unusual number of payments are still made by paper check or money order, due both to the shortcomings of current payment systems and the traditional cautiousness of senior living properties when it comes to adopting the latest software.
Processing paper payments is a notorious drag on front office productivity. And both checks and money orders are vulnerable to fraud, theft, and being misplaced.
Addressing senior payment system shortcomings
RealPage's ClickPay has been making inroads into the senior living arena by addressing the shortcomings of other payment solutions in meeting the sector's unique needs.
Emily Kramer, a member of the ClickPay payments team at RealPage, provides an example.
"At a typical multifamily property, you have one renter who pays the bills," she explains. "But at a senior property, you often have someone else looking over the invoices and paying – perhaps even two or three different children or proxies. Your typical payment system doesn't allow multiple log-ins."
Another problem she mentions is the confusion that can result from charges for ancillary services added to the balance at different times throughout the month, resulting in fluctuating balances that are difficult to understand.
Kramer says the younger people handling payments on behalf of the seniors generally take care of their business online and are frustrated when they're forced to turn to paper. And a growing number of seniors still paying their own bills have become accustomed to paying online as well; not all are still writing checks, and naturally, this trend is increasing as the years go on.
An online payment system offers the additional advantage of self-service, Kramer adds. You can review charges, make payments, and access chat to answer any questions, obviating calls to the front office.
"Online payments are not an amenity anymore, they're a necessity," Kramer says. "But the trouble has been finding a solution that's tailored to the particularities of the senior market. That's where ClickPay comes in, and why we've been gaining so much ground in this area of the multifamily business."
ClickPay pulls it all together
ClickPay allows all authorized proxies for a resident – whether a child, accountant, or lawyer – to access the senior's account and review charges. Each can have their own login and payment method, a big help when different payers cover different parts of the bill.
The software is also built to handle the ancillary charges added to the invoice at random times throughout the cycle, and present a clear, easily understandable bill showing the line-item charges.
Not only does ClickPay makes it easy to pay the invoice online, Kramer says, but it also centralizes all payment types into a single, streamlined system that's integrated with the property's accounting system. "ClickPay is platform-agnostic – you can use it with virtually any accounting software you might already have in place," she explains. ClickPay handles online payments by credit card or ACH, and checks either dropped off at the front office (where they're scanned) or those mailed to a bank. It also enables recurring payments – something many payers (and seniors) find a huge convenience as opposed to saddling caretakers with a monthly burden.
Big results in the front office
Senior living properties implementing ClickPay are finding, not surprisingly, that payers are flocking to take advantage of it. And not only do they appreciate its many conveniences – the properties are being gradually relieved of the processing burdens and fraud/theft risks presented by paper payment methods.
Time-consuming phone calls and visits to the front office are being reduced since payers can self-service most of their needs. And with a centralized payment system that's integrated with the accounting software, managers enjoy a level of financial visibility they've never had before.
With all this efficiency, a portfolio can scale without the need to add a lot of additional staff.
"This is one of those great technologies that delivers big benefits to both the front office and the residents, particularly those who help with their finances," concludes Kramer. "Everyone wins."
For information about how ClickPay can bring a new level of efficiency and customer service to your senior living operation, please click here.
Have a question about our products or services?