Insight 12: Be Cautious With Concessions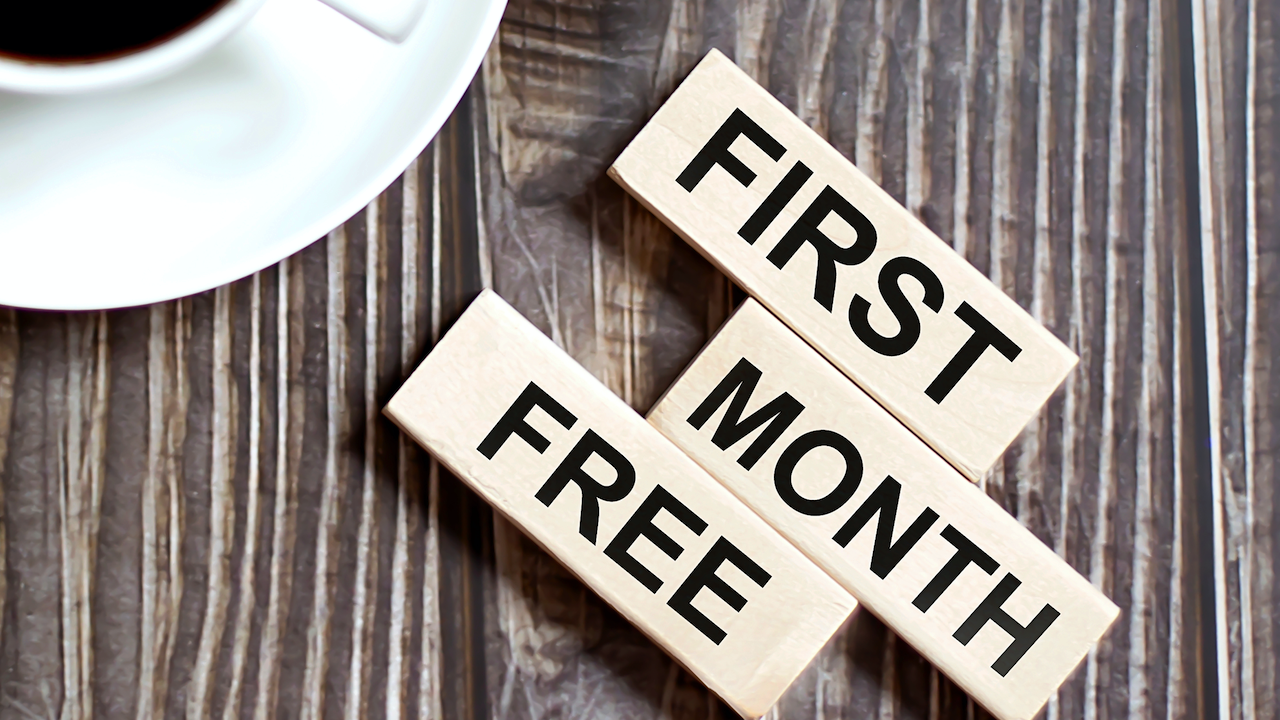 By Jay Parsons, Andrew Bowen and Carl Whitaker
Need to stir up some demand for your apartments? Offer up concessions! Or maybe not…
It's one of the most controversial topics in apartment pricing, but the latest data indicates operators are increasingly shifting away from old-school rental concessions except in very specific circumstances – such as rent-controlled markets and new lease-ups.
Concessions provide property managers a sense of control, but often at an enormous future cost. Properties that heavily leveraging concessions coming out of the Great Financial Crisis experienced delayed rebounds and other lingering side effects on rent rolls, convincing many asset managers to pursue other strategies for stimulating demand.
Concession Utilization in the COVID Era
To that point, concession utilization since COVID-19 rocked the U.S. economy has consistently come in far below the levels seen in prior recessions.
Back in 4th quarter 2009, concessions were available on 65.6% of all available units in stabilized, market-rate apartments. By comparison, in 4th quarter 2020, concessions were offered on only 22.6% of available units (data excludes lease-ups, where concessions remain more common). Average concession values have also plummeted – from 9.2% of the annual rent (or about 5 weeks free) in 2010 versus about 3 weeks free in 2020.
To be fair, apartment occupancy nationally held up better in 2020 than in 2009. But the shift away from concessions occurred even more in urban submarkets where vacancies spiked over the last year. In those submarkets, the occupancy drop in 2020 matched the sharp decline seen in 2009. And yet concession utilization measured only 38.4% in 4th quarter 2020 compared to 57.2% in 4th quarter 2009.
Why Concessions (Usually) Cause More Damage Than Good
Here are five key reasons why more asset managers and property managers are turning away from concessions – even in low-demand, occupancy-challenged environments:
Concession benefits are often miscalculated. Concession advocates argue they've maintained occupancy thanks to concessions. But what they may not have a good grasp on is price elasticity … would they have leased a similar number of units at a lesser discount? Or even at a lower bottom-line price? Concessions tend to act more like a meat cleaver than a scalpel.
Concessions rarely just "burn off." Another blind spot in the use of concessions is what happens on the renewal side. You simply cannot assume renters signing a lease today for 1-2 months of free rent will have no problem signing at a renewal with the concession removed plus any additional rent. (Disclaimer: That math equation changes in rent-controlled markets if base rent excludes concessions, making concessions more useful.) Concession burn-off creates the appearance of rent growth but only to market rents. Odds are that renewals will come in below targets or that exposure challenges emerge as retention drops off. Either way, the rent roll suffers.
Concessions are expensive. Rental concessions are a marketing tactic that comes not as a line-item expense but as a hit to the rent roll. On the surface, concessions appear attractively cheap because – unlike traditional marketing – you aren't making a payment for the service. But concessions become an albatross over time, delaying the asset's ability to benefit from rebounding market conditions.
Concessions can negatively impact resident satisfaction. There's a reason that some retailers will honor sales discounts for purchases made prior to the item going on sale. If they didn't, they risk frustrating the customer and perhaps training the customer to hold off purchases until sales arrive. In the same way, apartment renters have visibility into your discounts. If a new resident gets two months free, why can't I get a discount for being a loyal, rent-paying resident?
Concessions condition prospects and residents to see rent as negotiable. That may sound okay in theory but think through the implications. One is fair housing: If rent is negotiable and it turns out certain groups are likely to pay less, there's a big problem. Another is transparency. If residents and prospects think you are playing games with pricing, you're going to frustrate them.
If Not Concessions, Then What?
When demand is thin and vacancies are not, you want – and need – to do something. If concessions are off the table, then what?
Here are five strategies increasingly employed by leading asset managers and property managers:
Rip off the bandage and deal with reality. A true market rent is what the market will actually bear for the product you are offering. That could mean rent cuts now but to varying degrees specific to supply and demand for each unit type at your property. Revenue management allows you to provide your prospects with effective daily pricing that is revenue-neutral to the combination of move-in date, floorplan and lease length chosen. This provides the renter with more flexibility and more transparency while streamlining the leasing process and removing fair housing risk.
Offer incentives that do not impact the rent roll. Marketing expense line items cost less in the long run, and you can save even more by building partnerships with nearby businesses offering a service or benefit your prospects want. And don't forget your existing renter base. Avoid new-lease envy by leveraging community or resident reward point programs.
Get smart with lease expiration management. Revenue management helps you link pricing and exposure. Targeted rent cuts for leases expiring at optimal times can help you capitalize when market conditions improve. Conversely, avoid too many heavily discounted long-term leases that delay your ability to recover – particularly given widespread expectations for renewed strength in 2022.
When Do Concessions Still Make Sense?
We've noted that, like most rules, there are always exceptions. In limited circumstances, rental concessions may make sense. Here are two of the most common exceptions:
Some rent-controlled markets. Check your local regulations, but some cities exclude certain concessions from the base rent calculation. If that's the case, new lease rent cuts need to be balanced with the reality that local rules block you from recovering all that you lost in pricing power when that lease expires – even if market conditions improved. Some cities mandated zero-increase renewals in 2020. In that case, you want to be very careful with any cuts and instead pursue concessions if local regulations exclude them from the base rent rules.
Early-stage lease-ups. Developers are often guilty of relying far too heavily on concessions through the entire lease-up process only to then face the dreaded Year 2 Hangover Effect. Revenue management works exceptionally well on lease-ups and can create a scientific approach to leasing up at the right pricing levels and proper lease terms to match your asset strategy. However, concessions may still make sense – particularly in the early stages of a lease-up. Your first renters have to deal with inconveniences that diminish the value of their living experience, such as construction noise and incomplete community amenities. In those cases, it may make sense to offer a concession for those inconveniences.
Download the guide now to give your strategic planning the edge to seize opportunities, fine-tune your focus and outperform your competition in 2021.
Have a question about our products or services?