Attract Prospects in Seconds with Strategic, Branded Apartment Marketing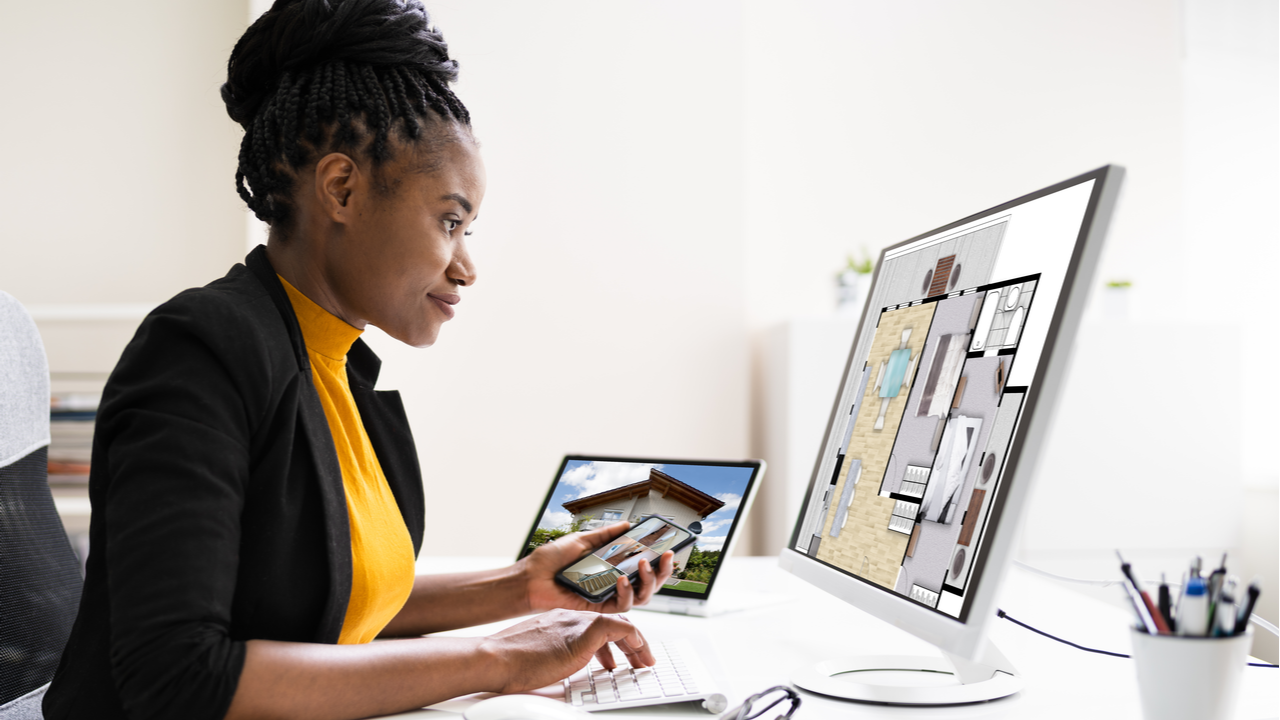 Today's apartment marketing offers a wide array of online methods to capture prospects. But simply using them doesn't guarantee success. Prospects today will give you just 10 seconds to grab their attention. Seventy-four percent will build brand loyalty through content—especially premium content. And 75% will seriously consider just four multifamily properties.
Do you deliver an online prospect experience compelling enough to keep them focused on your property?
You absolutely can, says RealPage® Industry Principal Andrew Bowen. In a recent webcast titled "10 Seconds To Stand Out: Attracting Prospects During Digital Acceleration," Bowen and subject matter experts Mark Ham, VP Business Development at RealPage LeaseLabs® and Erin Mitchell, Director at RealPage's PropertyPhotos™ division discussed the right strategy, digital tools and assets necessary to create a winning prospect experience.
Says Bowen, "There are two key points in our discussion: the importance of refreshing your brand image and calibrating the message to the current climate, then demonstrating real world strategies to make your content as engaging as possible once your prospect's eyes are on you."
Apartment Marketing: A Journey of Discovery
Your prospect's journey typically begins online. Today, you not only must convey your community's brand to that prospect in 10 seconds, but also connect to their lifestyle and their needs when it comes to deciding where they want to live.
There's even more to the challenge. "We live in the age of impatience," says LeaseLab's Mark Ham. "We scroll, we click links, answer text, pop over to Amazon, play some music. And then we're so far from our search that we already forgot about that community website we were on for less than 10 seconds."
How to stand out? According to Ham, you first must take your brand through a "discovery phase." That means closely examining the target audience, competitive landscape, unique offerings of the community and the neighborhood. You also want to establish a community voice or vibe, a crucial element of any branding that hopes to speak to an audience.
Start visually by boiling down two or three identifiers that capture a special mix that sets your community apart from others in that area. Ham brings that to life with pictures from a community in San Diego on the Bayfront, a LeaseLabs branding project. His team created identifiers that connected to the Bayfront's lifestyle outdoor active living as well as the community's organic earth tone décor. He notes that there is a lot of inspiration around you to draw from to create décor, whether it's your community textures, colors, patterns or finishes. All design elements must connect to the overall story and be cohesive throughout the journey.
After design direction and brand identifiers are established, it is critical to determine the target audience that will consider living in your apartment community based on your offerings and their lifestyle. This strategic step will influence your imagery, your messaging and your digital marketing strategies ahead.
The discovery phase ends with a deep dive into the current competitive landscape within your immediate neighborhood as well as the larger market that your rental property resides in. You can visit competitor's websites and determine their branding, messaging, unique offerings and specials, all with the goal of being aware of what's going on in your market. But most important, to pivot and stand out.
Creating a Living Brand
With your visuals and community voice established, you can bring your brand to life through the full prospect journey. Ham says the entire journey must be connected to your brand from the print ads they see, to learning about your community, to the collateral your leasing agents provide after a tour, all the way to outdoor signage when they drive by.
Notes Ham, "You must bring your brand through all your touchscreen points, your splash page on your website, your online presence, and keep it strong throughout that journey. And you better believe consumers remember a good brand because if you've made it past their 10-second screening window, your story is already resonating with them."
You also must synchronize your marketing channels to adapt with today's search behaviors while also protecting your brand. An average user spent 2 hours and 24 minutes per day on social media in 2020, with 50.1% of the time spent on mobile using social media apps.
They're looking for excellent content in a hurry. That's why startups often choose to dedicate a big chunk of their budget to brand development and content creation. It ensures your presence on social media channels is connected to your story and thoughtfully curated. Facebook and Instagram, for example, are prime channels to tell your story. Be sure to post shareable content to encourage cross-marketing and associate with hyper-local businesses in your area. That all connects to your community persona and your lifestyle offering.
Real World Results, Virtually
Today, rental prospects expect a virtual offering for everything they do in the real world. How do you manage those expectations from the digital to the in-person experience? And how do you grab the right prospect in the process?
According to RealPage PropertyPhoto's Erin Mitchell, it's all in how you craft your online story to spark your prospect. Once again, content is the driver. She cites the importance of stunning videos as an example.
"Professionally crafted videos provide an opportunity to virtually connect with your prospect and highlight your community's own personality," says Mitchell. "It could be a drone or a lifestyle video. Maybe a highlight reel of key features will do the trick. Or maybe you need to build your audience's trust with testimonials. That's great for senior communities. Whatever the direction may be, by the end of the video, your audience should have enough information to continue researching or not."
She stresses that using a blend of lifestyle and community imagery balanced with resident sourced content should also be part of your content strategy. These images can immerse the audience in your world, allowing them to envision themselves living at your community. Showing real-life images can lead to stronger relatability and trust. Seeing current residents enjoying the pool, barbecuing at the dog park playing with their labradoodle or out walking along the landscape trails paints a picture for what life's like at your property.
Mitchell provides an example. "Holding a cutest pet contest is a great way to engage your current residents and allows you to socialize them on your website and social media," she says. "These images can help connect your prospects to your pet-loving community. And who doesn't love a picture of a puppy or kitty?"
Providing accurate information about the community is vital, as it gives you more credibility. Some examples: Information about nearby parks and recreation. Where's the closest coffee shop or school? How is the unit laid out? Are three bedrooms an option? These key pieces can be communicated through use of well-written copy, which can also support organic SEO. Visually, you should include floor plan drawings with both dimensions and furniture stylings, offer virtual tours of the floor plan or unit and use images of the community neighborhood and amenities.
So, do all these efforts get results? In a recent RealPage study that included more than 100,000 units, Mitchell's team found that sites with a full immersive content strategy that included a blend of photography, tours and floor plans performed higher than those that did not. Content aided in qualifying the prospect by increasing website engagement time. It lowered bounce rate and increased site clicking events—such as filling out a guest card or calling the community—by 53%.
That's hard data supporting creative solutions. With respect to attracting and captivating prospects, they prove that virtual storytelling provides a clear path to real world leasing.
Have a question about our products or services?