Apartmentalize Re-Affirms that the Apartment Industry is Hitting on All Cylinders
--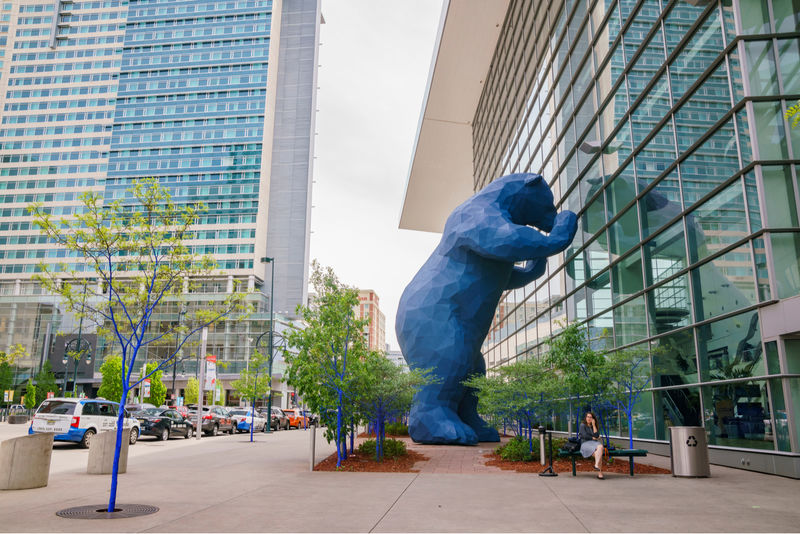 Leveraging data analytics improves NOI, Gen Z and Boomers are primed to make an impact on multifamily, maintenance is having greater influence on apartment brands and service animals are still a hot topic in the apartment industry.
These topics and more were on the minds of multifamily professionals who converged in record numbers in June for Apartmentalize, the National Apartment Association's premier education event, at the Colorado Convention Center in Denver. The four-day conference re-affirmed that the industry is hitting on all cylinders and it's doing so through diverse approaches.
NAA CEO Robert Pinnegar said that this year's conference was a hit with more than 10,000 registered attendees and vendors.
"This is one of the most successful, if not the most successful, conferences we've had," he said while strolling the Exhibit Hall, which was filled with more than 600 booths and displays.
Sessions focused on proven marketing strategies at some of the industry's top property management companies, where brand awareness is being increased through analytics and simply appealing to the human touch.
Benchmarking is all about being great
Out of the gate, attendees were eager to learn as one of the first education sessions drew a standing room only crowd on Wednesday. RealPage Deputy Economist Jay Parsons spoke with BH Management's Brandy Daniel and Camden Property Trust's James Flick about how performance benchmarking is driving business.
"All of us what to know our score, not just how we are doing but how we are doing relative to the market around us," Parsons said.
He compared the pursuit of topping the multifamily field to his son's baseball team that dominated its local league and found the competition much stiffer while playing tournament games against some of the best teams in the state and country.
"You realize we really got some work cut out for us and we're raising that standard," he said. "We want to be great, not just for our little area, our little submarket, our little niche of the world. But we want to be great at the highest level.
"All of us want to be great at what we do, and that's what benchmarking is all about."
COPE-ing with content at Lincoln Property Co.
Sheri Killingsworth, Vice President of Marketing and Communications at Lincoln Property Co., said sharing content shouldn't be limited to posting a website blog and walking away. While the company has consistently blogged for about a decade, Killingsworth took content sharing to a new level through several campaigns the promoted resident storytelling over multiple platforms.
One gave away a $20,000 apartment makeover to the resident who contributed the best story about living at Lincoln property. Another, #LPCLiveInspired, gave residents the opportunity to share tips on living healthy, green, smart. Just information, says Killingsworth, that is still living on the company's website but was posted over multiple channels and resulted in plenty of traction. More than 3,200 hashtags and 7,800 website sessions were generated from the #LPCLiveInspired campaign.
"It's all about taking this content and using it in more than one instance," she said. "You COPE with your content. Create once, publish everywhere."
Killingsworth spoke with Steven Ozbun, Senior Vice President of LeaseLabs, and Alexis Murrell, National Director of Marketing and Communication at Olympus Property.
Best practices for managing a public relations crisis
NAA's Frank Mauck and Todd Usher offered best practices on managing a public relations crisis. Among them were to identify a spokesperson who's calm, cool, thrives under pressure and communicates clearly. Experience talking to the public and media is a plus.
When speaking with media, they advised choosing a method – whether using a statement or direct to the media – and being human, empathetic, candid and responsive. It's important to own mistakes and clarify or apologize if needed.
Responding quickly is also important, but you don't have to make your case at first. It's okay to buy some time and follow up later.
And don't don't blame on others or downplay the situation.
Maintenance teams are shaping apartment brands
Mary Gwyn, Chief Innovator at Apartment Dynamics, said maintenance performance has become a key metric for a healthy apartment brand that generates renewals and new leases.
"Like it or not, all of your residents are looking at you every day and judging you based on curb appeal, maintenance quality and whether you deliver," she said.
On-call maintenance is no fun for the technicians and the front office, so property managers can help themselves by following three tips to ease late-night service requests:
Be respectful so technicians know they are valued even though they may be pulled away from dinner or a night out to handle a request
Educate residents about best practices to prevent service issues to begin with
Troubleshoot calls to find a solution before calling the technician
Doggone Express Education sessions
At an Express Education sessions in the exhibit hall, a game of "Fair Housing Jeopardy" quickly went to the dogs. Attendees burned through the Animals category before tackling accessibility, criminal history and other Fair Housing Act topics, an indication that service animals remain a hot topic in the industry.
A big problem, says attorney Terry Kitay, is the rise in online companies that provide unofficial documentation to customers who want to sidestep Fair Housing laws so their pets can be classified as service animals and live at no-pet properties.
"It's a big hot topic these days," she said. "The biggest problem apartments continue to have is instances where residents are claiming their pets are emotional support animals. The real problem is there are people with disabilities who really need those animals because of those disabilities, and they need to be permitted to have the animal accommodation under the Fair Housing Act."
In a follow-up session, attorneys from Kimball, Tirey & St. John, LLP, offered a refresher course on service/assistance animal protocol as it relates to the Americans With Disabilities and Fair Housing acts.
One interesting note: Trained miniature horses, which are recognized by ADA with dogs as an approved public accommodations service animal, could become more popular because they have advantages over canines.
Attorney Shawn Bankston noted that the benefits of miniature horses include similar training time as with a dog, easier house-breaking, fewer allergens to humans and longer lifespan.
Gen Z is here and Boomers are coming in waves
Gen Z has arrived and it's a very different generation than the Millennials, says Kate Good, who is Senior Vice President of Development and Operations at Huntington Residential in Houston.
"It's the most diverse generation and they demand inclusive identity," she said.
She said the generation believes in contributing to the greater good of things, which is an opportunity for apartment marketers to engage.
"They are looking to participate with you," Good said. "This can be part of your marketing, what are you doing to contribute to the world."
Meanwhile, a wave of 55-plus renters is coming, says Alexandra Jackiw of Hayes Gibson Property Services, and the industry needs to be ready. Downsizing Boomers entering multifamily is nothing new, but she anticipates more are on the way and want to live in a mixed-aged environment. "And I don't know if we as an industry are ready for that," she said.
The impending Boomer wave was one of six hot topics reported by NAA at the conference.
In the market for a New York City apartment?
Apartmentalize wasn't without inspirational – and humorous – moments.
Mindy Kaling led the opening general session by sharing her rise from a comedic film festival in New York that earned her a spot as a comedy writer, and eventual star, on NBC's "The Office." She emphasized the importance of a good education and hard work that has led to an extensive film and television career.
While she didn't have a specific message geared toward multifamily, she did note that early in her career she and two roommates looked for a place in New York City to live. Their search began in the trendy SoHo in Lower Manhattan, where they quickly realized their meager salaries combined wouldn't go far.
So, they settled for a railroad apartment in Windsor Terrace in Brooklyn. Cramped, yet cozy, the renter experience was something that Kaling has always treasured, albeit short-lived as soon after an NBC executive discovered her at the film festival.
"The Office" took her to the glitz of Los Angeles, but starting out was hardly glamorous. As a comedy writer, she logged long hours every day just to keep her job. Her transition to becoming an actress wasn't easy, she said, and mandated just as much work.
Now an accomplished actress, comedian, writer, producer and director, Kaling doesn't mind sharing that she could afford something in New York City with a little more pizzazz. She often travels to the Big Apple for film work and hinted that she'd consider buying an apartment there.
"So if any of you know anybody who can help me …," she quipped.
Have a question about our products or services?