Apartment Industry Continues to Focus on Increasing Supply
There will be a lot of product coming on line this year so expect a big bump from what we've seen in 2019.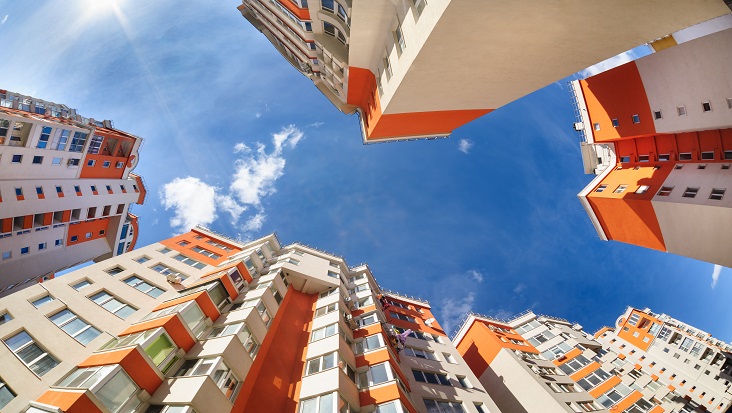 Preparing on his annual recap and outlook for a webinar hosted each year by a leading architecture firm, National Multifamily Housing Council President Doug Bibby didn't have to do a lot of homework. The prospects for 2020 mirror much of that for 2019, which was nearly a carbon copy of 2018.
Despite softening rents, he said, the near-term prospects remain solid, international capital is still very attractive to the multifamily housing industry, domestic debt and equity capital are abundant and underwriting remains conservative and getting deals done is still challenged by commodity prices, cap rates and the amount of capital available.
Bibby's key focus was a reminder of the industry's plight to meet future housing needs and the aggressive 2017 plan of building and delivering 328,000 new apartments each year through 2030.
"This is really important," he said on Humphreys & Partners' 11th Annual Kick-Off Webinar. "We have to build and deliver 328,000 new apartments per year, starting in 2017 and ending in 2030, to keep up with demand. We've got to get a much ramped up construction and delivery schedule going."
He noted that if you project out the rate of construction and delivery from 2011-2017 it would fall short of 2030 needs by about a million units. "We've only hit that 328,000 figure twice since the late 80s."
Actually, three times with a banner year in 2017 that approached 333,000.
New supply has significantly increased each year since about 175,000 units were delivered in 2012, and more recently, volumes have approached NMHC's goal, even though 2019 fell short of expectations.
Until 2019, deliveries ascended over the 250,000 mark for five consecutive years. Deliveries in 2018 were 287,000, marking the fifth time that volumes were above 250,000. Last year, construction labor issues and other factors dragged a projection of 319,000 units to 246,779, based on the latest data by RealPage.
But 2020 should be the year that the industry plays catch-up. The U.S. apartment market is set to receive about 371,000 apartments this year, more than it has in any of the past 30 years. That's 17 percent more than the two million new apartments built over the past decade.
"It is going to be a lot of product coming on line and big bump up from what we've seen in 2019," said Greg Willett, chief economist at RealPage, Inc.
Bibby pin-pointed New York, Dallas/Fort Worth and Houston as the top metropolitan areas that need hefty increases by 2030. Each need to chip in more than 200,000 units over the next 10 years – New York tops out at 278,634, based on NMHC projections.
"We've got a lot of work to do as an industry. Those are big numbers."
There is plenty of construction in the pipeline with 554,000 units currently under construction (including roughly 183,000 units already underway for completion in 2021), and only DFW is on pace to meet NMHC's goal with an expected delivery of 26,000 units this year, according to RealPage.
DFW leads metros with the most product on the way with 44,000 units being built and is expected to be the delivery leader in 2020 with a 14 percent increase over 2019 volume. Other construction leaders include Washington D.C. (32,186), Los Angeles (26,087) and Houston (24,493).
Houston (16,092) is among three markets where completions are expected to double but will fall short of NMHC's goal, as well as New York at 10,385 units.
But there are some upticks in other markets that are fueling the higher-than-normal delivery count. Los Angeles is set to deliver 17,582, nearly 10,000 more than in 2018, and Boston is slated to roll out 11,212 compared to 5,114.
With the breadth of supply comes the potential for lower occupancy, which Willett projects to remain healthy at 95.2 percent but down from 95.8 percent at the end of 2019. Rent growth is expected to dip slightly to 2.6 percent.
"The big jump in deliveries during 2020 means it's likely that occupancy will slip a little from 2019's record level," Willett said. "Pricing concessions, including periods of free rent, should be common at the new properties building an initial base of residents. Rent growth should slow for existing luxury projects in neighborhoods where construction is heaviest."
Have a question about our products or services?