Apartment Content Marketing: Telling Stories That Build Brands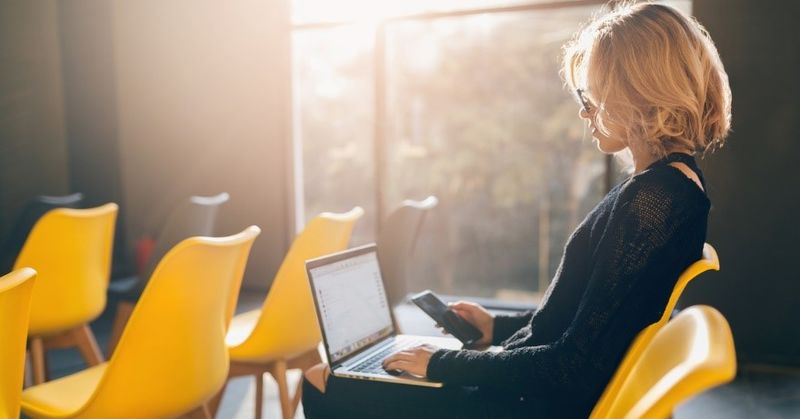 Will Rogers captivated audiences with his frontier-style storytelling and humor. He found the right blend of content while appealing to the masses with a plain yet inspiring message.
The youngest of eight children born in the Cherokee Nation of Indian Territory in 1839, he was recognized for spinning rope on Vaudeville and became a household name by chronicling his world travels, spinning tales and joking about politicians on the radio and in newspapers. He so engaged the American public that his daily column, "Will Rogers Says," reached 40 million newspaper readers in 1926.
Built on the art of telling a story.
These days, multifamily leaders are spinning some tales of their own, only they aren't using a lariat. They are sharing stories about their properties and inviting residents and prospects to put in their two cents. So powerful is the engagement that it's changing the way marketers are going about the business of leasing and optimizing their marketing spend and strengthening brands.
Rather than through ink and the airwaves, the stories are being told through content marketing via social media optimization. Lincoln Property Company and Olympus Properties are pushing out social initiatives, customer-facing campaigns, and employee-facing campaigns and garnering impressive results.
In effect, the companies are creating their own ILS's through content marketing and re-investing the marketing dollars saved into even more content curation.
Creating brand loyalty through content marketing
For years, Lincoln Property's content marketing strategy was about engaging residents through three to four blog posts a month. Now, the company is cultivating deeper content through infographics, videos, and storytelling over multiple channels to create greater brand loyalty and advocacy by engaging residents.
Vice President of Marketing and Communications Sheri Killingsworth said the strategy is now about not just reaching residents but also future renters, employees, and other stakeholders. She cited a few successful campaigns in June at Apartmentalize in Denver.
With a $20,000 apartment makeover at stake, residents were encouraged to post video tours of their apartment and share why it needed an upgrade. The campaign generated 265 submissions, some funny, some quirky and some heartbreaking – the winner was an Atlanta resident whose home had been severely damaged by a fire.
Lincoln flew out crews to the resident's apartment and started filming. The story was posted on all of Lincoln's channels, including their website and social media channels.
"It was humbling and an incredible experience," Killingsworth said. "In this campaign, we brought out storytelling, which is one of the most powerful things you can do in a campaign."
Killingsworth said the story ultimately spoke to Lincoln's residents, employees, future employees, future residents and owners, and clients.
Create once, publish everywhere
Another campaign focused on residents taking pictures of themselves activating their community amenity spaces for a $500 airline gift card. The feature generated 2,400 social media posts and 3,700 website sessions. Hashtags were a key part of the overall strategy.
"Our residents were so involved," Killingsworth said. "We had really great content. We were able to pull through all of those hashtags with that onto our website. We have great content on our website. It's dynamic. We're driving traffic to it."
The LPC LiveInspired campaign that ran all through 2018 drove traffic through 3,200 hashtag uses and 7,800 website sessions. Each quarter the campaign had a theme and new infographic, which live on the company's website. Blogs coinciding with the infographics talked about living healthy and green and smart lifestyles. Social media posts linked to the blogs – everything was tied together.
"It's all about taking this content and using it in more than one instance," Killingsworth said. "You COPE with your content. Create Once, Publish Everywhere."
Spreading the company brand across multiple channels
In the last four years, Olympus Properties has doubled the size of its portfolio, which has grown to 17,000 units in 10 states. Alexis Murrell, National Director of Marketing and Communications, said the company went on a mission to find itself amid the growth.
Branding marketing has optimized Olympus Properties' marketing spend. Olympus invested in LeaseLabs GoDirect Marketing, which cascades a property's brand across multiple marketing and social channels. Since then, Olympus has transformed its website into an ILS, Murrell said. All leads generated ultimately funnel to the website, which features all properties.
Olympus targeted the mobile experience and focused on SEO before rolling out a website directory with scrolling architecture. SMO was used to push out social initiatives, customer-facing campaigns, and employee-facing campaigns through mobile devices.
Murrell says social media is used to attract Millennial and Gen Z renters by showing what life is like at Olympus properties.
"You really have to show your culture, what you're doing to be inventive, and what's important to you. And that is decision-making. (Millennials and Gen Z renters) want to engage with a brand that has the same values they possess."
The strategy is putting Olympus on track for a 40 percent reduction in ILS expenses per property for the last four years. Since 2014, the company has experienced seven times the growth in users and sessions on its marketing channels that feature properties. The dollars are being reinvested into spreading the company's brand across more channels.
Building a brand is more important as Google evolves
Steven Ozbun, who is the Senior Vice President at LeaseLabs, said companies like Lincoln and Olympus are creating powerful, authentic brands. They are doing so by possessing a clear identity, focusing on their audiences and creating content that resonates, being consistent in messaging and keeping promises.
"Olympus and Lincoln are very consistent with their messaging and their brand output. There is a plan around it," he said. "Consistency really matters. You can't put one blog up, forget about it and three months later hope that it did something for you."
Ozbun said websites are more critical than ever because of the changing face of Google, where services and spaces can be booked directly. For multifamily, building a brand today is becoming more important because Google is becoming the ILS.
"Building your own brand and creating a directory for that brand is going to be more and more important for the apartment industry in the near future," he said. "Alexis has invested heavily into their own platform, and Sheri as well, in turning their own brands into their own ILSs. That's where Google is pushing people to today."
Learn more about attracting and retaining renters in this eBook.
Have a question about our products or services?