Accepting Paper Payments with Confidence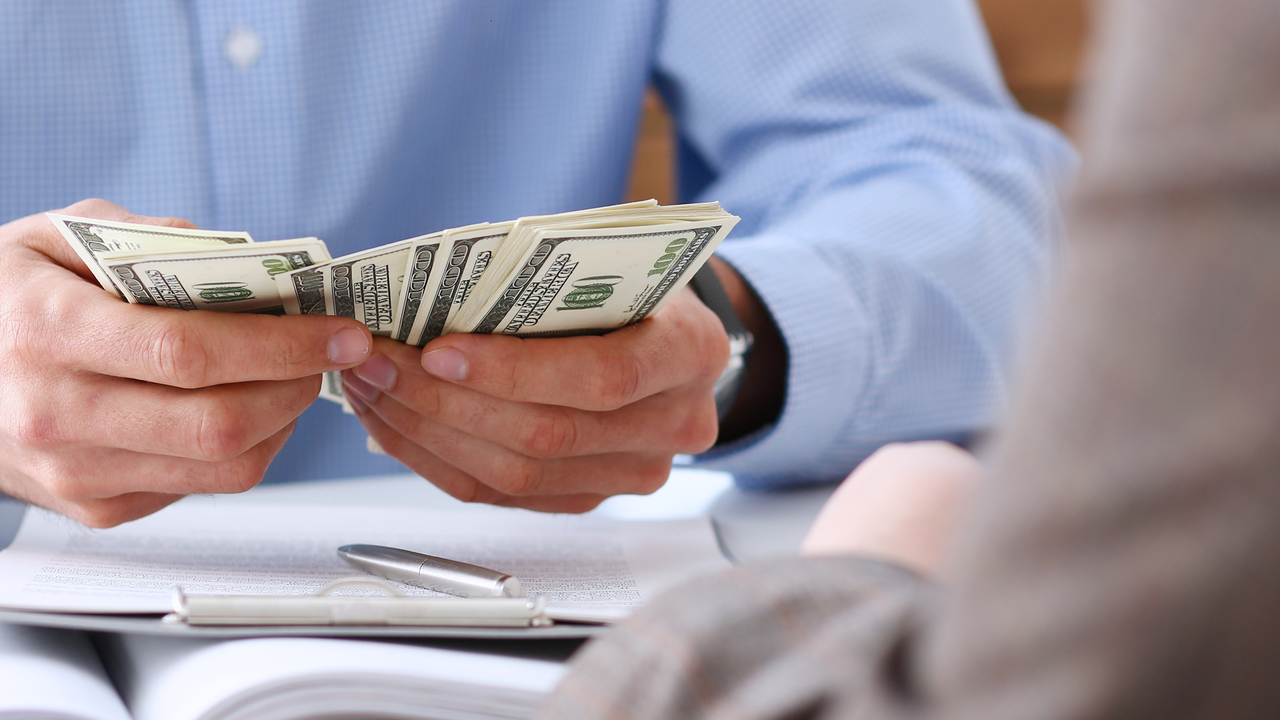 Despite continued movement toward paying online, a significant amount of residents still prefer paying via paper payments. Those residents are bucking the trend of online payments which means properties managers need to remain prepared to accept checks and money orders. Rest assured there are ways to continue accepting paper payments, while still streamlining and keeping these paper payments out of your offices.
In recent years, property managers have embraced online payments as residents have become more self-service oriented. Paying online is seen by property managers as a way to reduce or eliminate accepting paper payments, long considered labor intensive because of manual processing and a theft and fraud risk.
Money order theft in particular has been a thorn for the multifamily industry. Some properties report replacing 8-12 site managers per year because of money order fraud.
So, it hasn't been uncommon in recent years for rental properties to shelve traditional drop boxes in leasing offices and mount marketing campaigns aimed at resident adoption of online payments.
Yet, the latest NMHC/Kingsley Associates Apartment Residents Preference Report suggests that one-third of U.S. renters don't pay electronically and the U.S. economy still generates $21 million annually from checks.
Some residents must have a written record of payment (coupon books and statements must accompany rent payments in some states). Others may not have a bank account or simply prefer paying by check or money order.
As much as the apartment industry strives for paperless options, paper payments cannot be ignored, says Nancy Crouch Morlini, RealPage Senior VP of Payments.
"Checks are still relevant," she says. "There are times a consumer is going to write a check because that's what fits their lifestyle at the moment."
Property Managers owe it to themselves to offer as many payment options to residents as possible.
Minimizing manual payment touchpoints
Morlini contends that receiving paper payments in real estate can be just as safe and efficient as accepting online payments.
RealPage's Lockbox Solution offers a hassle-free option for residents to pay with paper through a secure, remote solution. RealPage handles the processing so onsite staff can make better use of their time managing the property.
Lockbox automates the check collection workflow and minimizes touchpoints to eliminate errors. Residents mail their checks and money orders to a post office box where sophisticated equipment rapidly sorts, extracts and creates an image of the check, aggregating checks from multiple banks, properties and accounting programs. Data and funds are routed accordingly and posted automatically to ledgers, minimizing human error.
The benefits are numerous.
The amount of paper payments handled in the office is minimized and there is no need for on-site check scanning, which requires purchasing a check scanner. Also, expensive IRD adjustments and other data entry errors are eliminated and the potential for internal and external fraud and theft is reduced.
And because of Lockbox's established relationship within the financial sector, the payment solution provides next-day funding, which allows clients to get their money faster.
"That's something very unique to the real estate industry," Morlini says.
Mastering paper payments in multifamily
Realpage's Lockbox Solution is holding steadfast to meet the needs of property managers and residents. And even though paper payment volumes have declined throughout the industry, RealPage is committed to providing as many payment options as possible to its clients, Morlini says.
"We have been doing this a long time, nearly 10 years" she says. "Over time we have evolved and mastered the nuances of paper payment processing for the real estate industry that other companies new to game may have yet to overcome."
Lockbox now processes payments six days a week and is staffed during peak times when checks are most likely to arrive. Security measures have also been enhanced to protect against deceptive consumer behavior, which has risen since the onset of the pandemic.
Morlini believes Lockbox's established track record and continued investment is a differentiator in multifamily.
By taking checks and money orders out of the office, you remove the opportunity for theft and fraud, reducing risk. Watch the Lockbox paper payments video.
Have a question about our products or services?