Insight #4: Accelerate Fully Virtual Leasing—Not Just Tours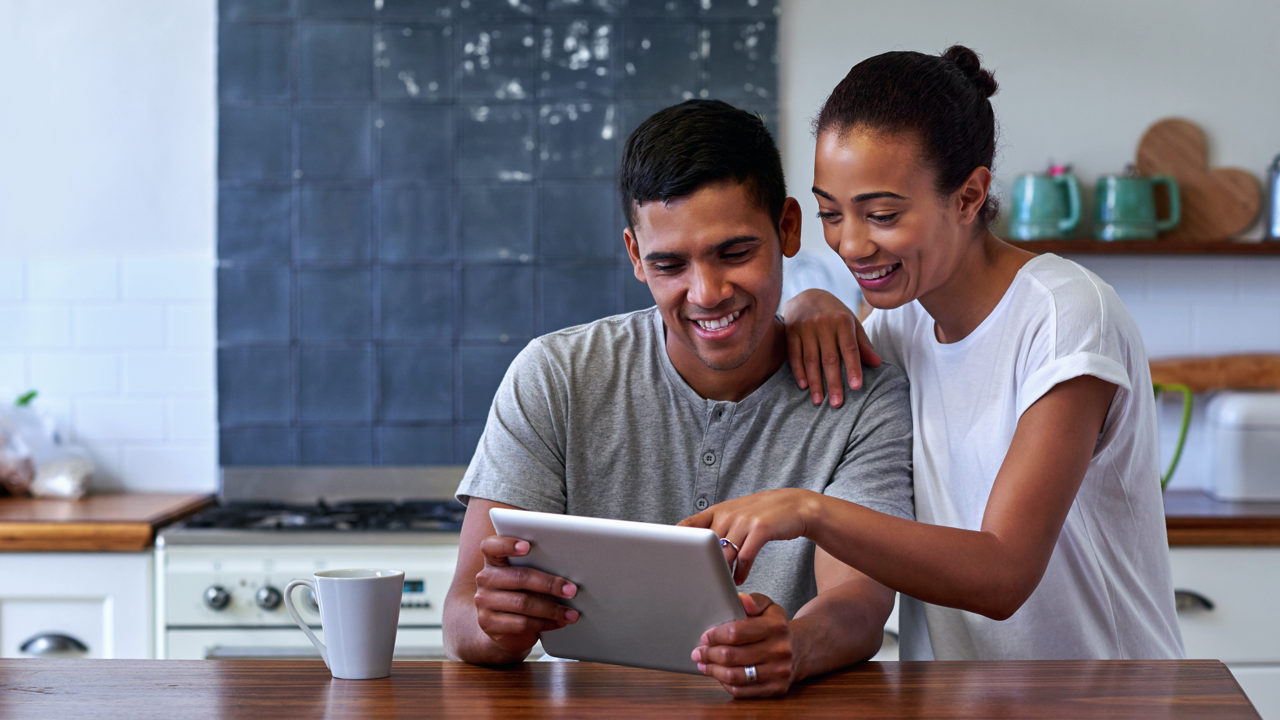 By: Jay Parsons, Jonathan Breakstone and Tracy Saffos
When the pandemic hit, virtual tours quickly became the buzziest topic in apartment property management. We saw operators sprint to offer all types of socially distant tours to keep their businesses running – YouTube video tours, self-guided tours, virtual guided tours, 3D floorplan tours.
The pivot paid off. When prospects retuned beginning in May, apartment operators successfully reignited their leasing engines.
What's next? As leading apartment operators reflect back on 2020 and look ahead to 2021 and to the post-COVID era, many come to the same conclusions:
Virtual touring is a "must," but it's not enough to sustain momentum for the long haul.
It's critical to remove "layovers" in the prospect's journey.
Virtual leasing isn't just a Class A thing. Prospects and residents at all price points now expect and prefer to conduct their business online.
Watch the video on this topic.
Removing Layovers and Stop Signs in the Prospect's Journey
Virtual tour options bridge the gulf to allow prospects to see your property, but now property managers are focusing on the prospect's path TO that bridge and the prospect's path FROM that bridge.
In other words: How do we drive more prospects into our powerful new virtual touring options? And how do we provide a seamless, frictionless path from tour into application and lease signing? That's the focus for 2021.
Some call this entire process the "virtual leasing office." This was a big theme at industry events over the last few years, but for most operators, a truly virtual leasing experience remained a distant vision. Most property managers invested in pieces (such as virtual tours or online payments) but not the entire prospect journey.
That piecemeal approach leaves property managers with a bumpy, uneven leasing process where the prospect's journey is slowed by stop signs and layovers. Those stop signs and layovers give your prospects time (and motivation) to check out your competitors.
What are those layovers in the prospect journey, and how do you eliminate them?
Drive more prospects into your tours
The first stop sign is one that prospects hit before they ever take a tour: your website.
According to a recent NMHC study, 38% of renters toured only 1-2 properties in their most recent search. This is a HUGE change from the past – when prospects commonly toured 3-5 places or more. This means many prospects might give you no more than a passing glance if your property website is not drawing them into a tour.
You invested in virtual touring, but did you invest in driving more prospects into your awesome new tours? Own your own brand and drive more organic leads – which cost you less and are more likely to close. It's a no-brainer, yet too many property managers rely too heavily on costly third-party websites to drive leads.
Invest in SEO and SEM, but also invest in your property website with low-cost upgrades that can bring returns far beyond their costs: High-quality photography (not stock photos), videos and 3D floorplans give your prospects a feel for what it's like to live in your community.
Also, engage the prospect on your website by strategically placing chat and text boxes, contact information and tour schedulers. Ensure these functions work 24/7 – even if through automated services.
Your prospect's search hours are not limited to your office hours
Air travel wasn't a thing for most of us in 2020, but we can all remember taking flights that required layovers. A layover – particularly for a relatively short domestic trip – is never fun. It means the dreaded "W" word – WAITING.
Stating the obvious, we live in the era of instant gratification. We expect instant service and we expect to conduct our personal business 24/7. Shopping, eating, banking, travel booking and communicating now occur at all hours of the day and night.
And yet … many apartment property managers still run their business at something close to government office hours. Everything shuts down when the community manager locks the door for the night. That's a big layover. Renters want to communicate with you on their schedule – not your schedule.
More than 50% of appointments from websites supporting self-scheduling occur outside of "normal" business hours. If you aren't seeing similar numbers, it may be because you aren't making it easy for your prospects to book tours at their convenience. When you require prospects to work on your timeline, you will discourage them from connecting with you.
No one wants to wait to hear back from you.
In years past, consumers expected to leave voicemails or emails … and to wait to hear back. But the world has changed. Nothing is worse in 2021 than making a call or sending a chat/email … and having to leave a message. You probably know many people (maybe you are one of them?) who rarely, if ever, listen to their own voicemails. Why would they want to leave one? It's another layover.
While I wait to hear back from you, I'm probably checking out your competitors' communities. Invest in 24/7 contact center support and AI chat features that give your prospects the instant answers they seek. If you're not, you're losing leads – and hurting your bottom line.
I finished your virtual or self-guided tour. Now what?
The next frustrating layover? I finished the tour. I really like your property. There's a particular unit or floorplan I really want. And I want to claim it before someone else does … wait, what? I can't do that yet? I need to come into your leasing office, or I need to schedule another appointment around your office schedule?
Make it simple and easy for your prospects to instantly move from tour to application – including screening, deposit and renters insurance. And don't forget identity verification. Fraud has jumped astronomically year after year. And in a no-eviction environment, you may not be able to remove fraudulent, non-paying residents once they've moved in.
Icing on the cake: Smart technology move-ins
We have heard some great stories about creative solutions leasing agents found for new residents to pick up their keys – while remaining socially distant. One of our favorites: One community would leave keys for pickup inside the microwave of the leasing office.
The microwave probably isn't the most secure option. The next wave of tech-enabled simplicity is for smart technology – like keyless entry and mobile guidance – to negate the need for prospects or residents to ever walk into the leasing office.
Listen to the podcast on this topic.
Don't forget about your residents
The virtual leasing office isn't just about leads and leasing. It's also about serving your residents. Resident portals provide the instant gratification of 24/7 service to file (and track) maintenance requests, review and sign renewal offers, make rent payments, and interact with their neighbors. Rewards programs can make your community even stickier – driving up retention and removing some of the costs and burden of backfilling vacant units.
Download the full guide to give your multifamily planning an edge in 2021.
Have a question about our products or services?