A Look at 2020 Affordable Housing Rent Payment Performance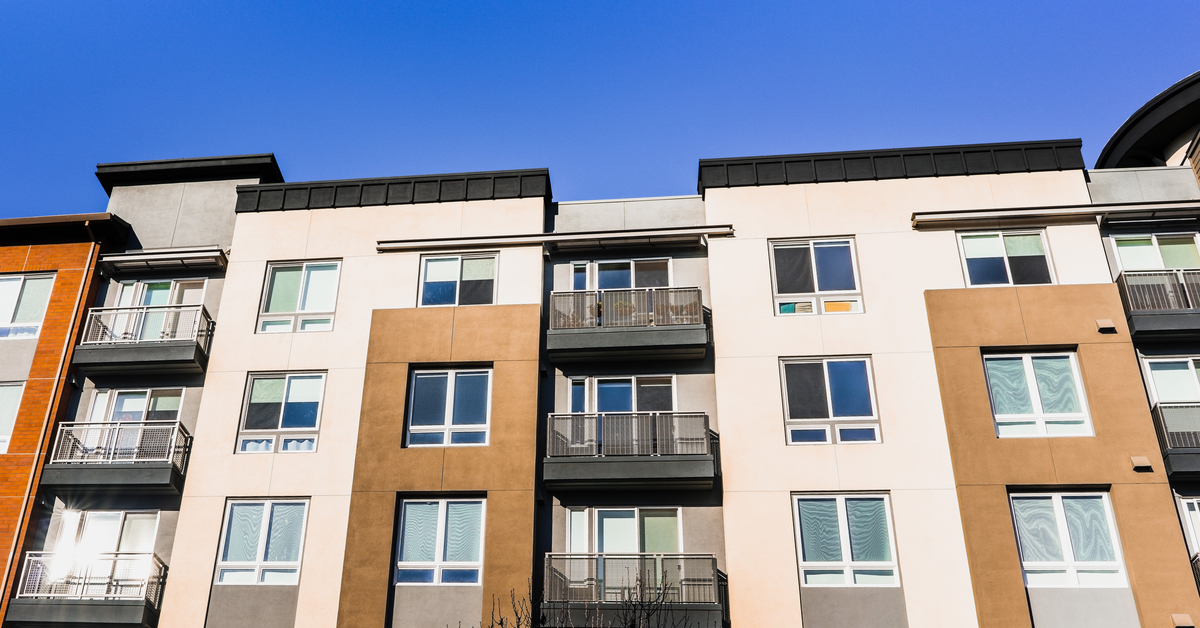 Affordable housing rent payments and evictions have become big concerns among low-income housing operators. As job cuts and the pandemic continue to grind away at the economy, late rent and non-payments are affecting bottom lines. And eviction moratoriums which could keep non-paying residents in apartments for months are equally distressing.
In the last 10 months, affordable properties across the country have experienced the effects of eviction freezes and past-due rent. The percentage of rent payments made at month's end has dipped 2.5%, to 86.3% nationwide. The number is slightly higher than the decline in rent payments for affordable housing's conventional counterpart, the Class C sector, which has fallen to 93.8% according to industry data.
In a recent RealPage webcast, hosted by Greg Proctor, RealPage's Affordable Housing Market Leader, more than half of viewers said they were concerned about evictions and their ramifications.
Protecting the back door – trying to retain residents – is always a concern in the Class C space, notes RealPage Deputy Economist Jay Parsons. Now, he says, eyes have to be on the front door, "because who you let in could really impact your rent roll, especially in an environment where you can't evict people."
"We've seen some cases in certain markets where eviction moratoriums are so broad that even fraudulent renters are not allowed to be evicted," he explains. "There are stories in the news recently about this, where we've seen, obviously, renter fraud has been on the rise anyway."
Rent payment data shows truer picture
The story of the state of the affordable housing industry has been overshadowed by attention on higher income renters in market rate housing, says Parsons.
But helpful data does exist. One way to analyze the market is to take a look at the conventional Class C segment, the naturally occurring affordable housing. Class C comprises the lowest-priced conventional apartments, typically older units that have aged into affordable stock.
Like affordable properties, Class C properties in the metros tracked by RealPage are essentially full, entering 2021 with occupancy at 96.3%. Because of limited building decades ago, the Midwest is experiencing particularly high occupancy, especially in Detroit, Cleveland, Milwaukee and Minneapolis.
Residents who live at Class C properties tend to live paycheck to paycheck and often don't have cash reserves to help through emergencies, says RealPage Chief Economist Greg Willett.
Based on data drawn from communities using RealPage property management software, about 88% of renters in Class C apartments paid monthly rent payments from April through December, a drop of about 1.5% compared to the same period in 2019. Payments in 2020 trailed collections at Class A and B properties by 4-5%, notes Willett.
"But keep in mind that delinquent rent payments tend to occur more frequently in Class C properties even in the best economic times," he adds.
At the moment, missed rent payments appear to be of most concern in New York, Los Angeles, Seattle and Portland.
Digging deeper to understand affordable housing rent payment performance
When COVID-19-related policies caused economic shutdowns that led to significant declines in income and employment, HUD senior economist Dr. Michael Hollar began searching for up-to-date information related to residents' ability to make rent payments.
He turned first to the National Multifamily Housing Council's rent payment tracker, which includes only market rate apartment data. While useful, the information didn't speak toward lower income residents who have been most severely impacted by the pandemic.
Hollar reached out to RealPage, which contributes data for NMHC's rent payment tracker, to produce a similar scorecard for rent-assisted units only. A comparison of Class C and affordable payment performance shines a light on affordable housing's state.
In 2019, market rate rent payments trended down slightly from 98% to 96%, while affordable rent payments were flat at about 89%. Following mandated closures last March, rent collections initially fell for both market rate and federally assisted units. The percentage of rent paid for market rate apartments dropped to just under 95%. However, paid rent for assisted units fell from 89% in 2019 to 86.5%.
The percentage increased slightly in May and June after a round of government stimulus checks, but steadily declined to just over 86% in November and December.
"This clearly shows the effects of the pandemic on the affordable housing market," Hollar says. "And with the RealPage data we can dig a little bit deeper to better understand the problem."
The data includes payment performance by subsidized property type – LIHTC, USDA assisted, multiple rental assistance and HUD assisted units.
Washington, D.C., New York hit hardest
LIHTC properties fared best in the percent of paid rent at 89.1%, but took a big hit in December. USDA assisted units followed at 87.1%. HUD assisted units were at the bottom at 83.6% by year's end, slightly up from a dip to below 82% at the start of the pandemic.
Affordable housing market data also sheds a light on areas hit hardest by declining payments from March to December. Washington, D.C. was at the bottom with a drop of about 6%, followed by New York, Vermont and Hawaii. The percent of rent paid in New York fell more than 10% in April compared to January, to 71.3% paid.
On the flip side, a few states have fared much better.
"The percentage of rent payments for almost all states has decreased at some point, typically many times throughout the pandemic," Hollar said. "But several states have occasionally experienced an increase in the percent of rent paid, compared to the pre-pandemic period. The year-over-year change in rent payments for December actually increased for four states: New Hampshire, West Virginia, Alaska and Montana."
Three lowest income groups struggle with rent payments
As would be expected, lower income groups have had the most difficulty paying rent, based on data collected that covers everything from employment and education background to food, security and health issues.
Households earning less than $25,000 annually struggled the most, and only 70% were current on rent payments. Households earning $25,000-$34,999 fared slightly better at a little less than 80%.
"Results over the pandemic show, not surprisingly, that the lower income households are falling further behind on their rent payments," Hollar says. "More households have fallen behind on their rent payments in each income group, but the percent of households current on their rent has fallen more for the lowest three income groups, with household incomes of less than $50,000."
He added that the higher income households are more likely to be part of the NMHC sample, whereas the lower income groups are more likely to be in RealPage's data.
For more on the data behind the affordable housing market's performance last year and a look ahead to 2021, see the webcast.
Have a question about our products or services?