6 High-Performing Content Marketing Channels to Utilize in 2020
---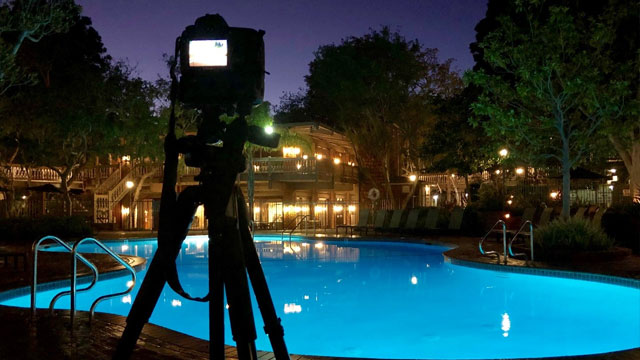 We've heard it time and time again—content is king. As the substance of marketing endeavors, content attracts and builds rapport with audiences, establishing trust, credibility, and effective dialogue. While the marketing landscape evolves, new channels emerge to cater to changing mindsets and consumer desires.
As you create your Marketing plan for 2020, incorporate these six forms of content that are prominent disruptors in multifamily marketing:
Floorplans
While including floorplans on your properties' websites probably feels like a no-brainer, you might not have considered the impact floorplan images have on your marketing campaigns. Gallery images help prospects imagine themselves living in the apartment, but floorplans help prospects imagine themselves in the layout of the apartment. It's a small, but very relevant difference. As prospects review – and share! – floorplan images, they'll consider whether bedrooms share walls if their furniture will fit into the living room, and whether the sense of flow fits their needs. Prospects know that photographs can be misleading. By comparison, floorplans are precise.
A floorplan image may make or break a prospect's decision to submit a lease application. Given this simple truth, it's important to invest in eye-catching and accurate floorplan images. If your marketing budget allows, a furnished 3D floorplan will almost always win over a prospect more quickly than a 2D, black-and-white one will.
Blogs
Blogs connect users to a brand, boost search engine optimization, and strengthen relationships with readers. Whether targeting potential residents, investors, employees, or a general audience, a blog provides the platform for an authentic voice. As the approachable subset of a company page, blog posts educate, entertain, and inform readers. When used correctly, a blog is a space where consumers feel less like they're on the receiving end of a sales pitch and more like they're engaging in a conversation that reflects a company's mission and personality. In an age where audiences are more critical than ever, a sense of trust and comfort is crucial when maintaining loyal consumer relationships.
A well-executed blog will also enhance site performance with regard to search engine optimization. Each new post provides new content for Google to index, as well as a space to add keywords that will benefit the entire site. Additionally, consistent posting will put a site in favor of Google's Fresh Content Ranking Factor. Fresh content signals to Google that a platform is current and therefore more beneficial to readers. Furthermore, blogs are shareable, stimulating conversation on social media and increasing the visibility of a brand.
Video
Video is at the tip of every digital marketer's tongue and for good reason. According to Renderforest:
5 billion videos are watched on YouTube every day
1,200% more shares are generated by social videos than text and images combined
Including a video on a landing page can increase conversions by up to 80%
Backing such impressive numbers, video has proven more compatible with the attention span of today's users. Watching a short clip requires less energy and time than reading text. Therefore, consumers are more likely to watch the entirety of a video than finish an article. When it comes to Google, videos increase a user's time spent on a site, attract more visitors, and promote sharing—all of which boosts the value of a site and increases its ranking.
In multifamily marketing, visuals outperform text, especially when showcasing amenities, floor plans, and interiors. Incorporating video on your website provides the most accurate depiction of your community while simultaneously grabbing attention and decreasing bounce rates.
Influencer Marketing
Harnessing the power of today's influencers represents one of the more recent developments in content marketing. There are a variety of influencer channels, the most popular being Instagram, YouTube, and blogs. Brands everywhere have partnered with the web's top personalities, integrating their products or services into influencer feeds, videos, and websites.
Sponsored content is effective for a variety of reasons. First, it abandons the traditional marketing conversion where a company speaks directly to a consumer. Instead, a trusted presence serves as an intermediary, suggesting a product or service in a casual manner. Followers have already made the conscious choice to welcome influencers into their feeds and lives. Therefore, the products they promote appear more organic than those delivered in a traditional advertising format.
Influencers can promote apartment communities in a variety of ways. Consider an Instagram takeover where a personality documents a "day in the life" amongst the luxe amenities and stylish designs of your community. Alternatively, you can invite a special guest to an on-site event and request they share the experience on their feed. In whichever campaign you choose, be sure to follow the FTC's native advertising guidelines to ensure transparency.
Infographics
Infographics have evolved throughout the years. What were once a medley of buzzwords, statistics, and grainy imagery are now sleek graphics with concise data and information. Infographics share content in a way that readers can easily comprehend and share. As an eye-catching, informative, and direct route for content marketing, infographics stop users in their tracks to entertain, educate, and engage. Additionally, users can share the images on social media or embed them into other websites or blogs, increasing the visibility of a company's message and their brand.
In multifamily marketing, infographics have been a successful tool for spreading industry insights. A frequently shared, thoughtfully designed infographic can boost the credibility of a management company and impress investors.
Social Media Crowdsourcing
Did you know that you can derive some of the best content from your audience? Social media crowdsourcing taps into the activity of a targeted group to involve them in brand promotion. Contests and giveaways, for instance, strategically entice your audience to engage with your platforms. Lincoln Property Company has excelled at this strategy with community-focused crowdsourcing campaigns that encourage residents to share snapshots of their lives at a Lincoln community. Their recent campaign, #LPCStaycation, asked residents to take advantage of on-site amenities and share photos of themselves relaxing and enjoying the comforts of their community. The campaign drew in 2,400 social media posts with branded hashtags as well as 3,700 visits to the website.
A strong and diversified content marketing strategy will increase the visibility of your website, build trust with audiences, and bolster branding. Impactful content gracefully guides users through a customer journey—informing, inspiring, and entertaining along the way. At RealPage, we offer full-service multi-channel content creation from our teams at PropertyPhotos and LeaseLabs. Contact us today to learn more about how our content services can elevate your brand.
Have a question about our products or services?