2022 Multifamily Trends: Working at Home the New Way of Life for Apartment Residents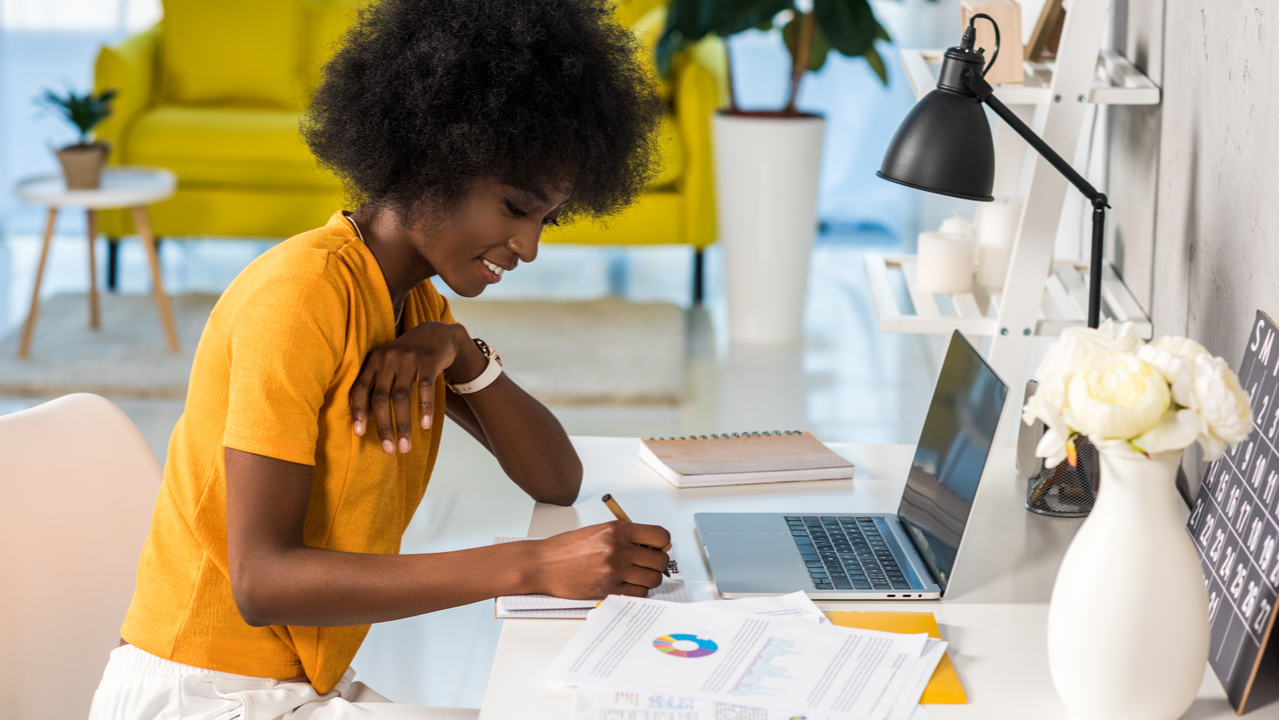 After nearly two years of working at home because of the pandemic, apartment residents are expecting more from their living experience. Communities that accommodate residents' ability to earn a living and support their lifestyle at home are winning.
A renter preferences survey due in early 2022 suggests that apartments and common areas with ample workspaces and solid connectivity are now more appealing to renters who are no longer commuting to the workplace.
According to the National Multifamily Housing Council (NMHC) and Grace Hill 2022 Renter Preferences Survey Report, the pandemic influenced 25% of renter moves over the past 18 months, and 70% of renters anticipate teleworking the same amount or more going forward.
The survey of more than 221,000 renters, living in 4,564 apartment communities nationwide, shed light on the pandemic's impact on renters' preferences. Renters offered insights into everything from home features and community amenities to leasing terms and connectivity needs. The report will be released in January.
Of respondents who moved in the past 18 months (60%), 25% reported they moved because of the shift to remote work during the pandemic. About one in three respondents (35%) indicated interest in using shared workspace at their communities, while 19% said they would consider using a co-working facility when teleworking.
The trends support predictions of multifamily leaders in early 2021 about remote working and the need for strong connectivity.
Apartment residents depend on reliable Internet for working at home
As expected, residents view solid connectivity as essential.
Most respondents said they are streaming video daily, including about 40% who are video conferencing for work. Nearly 75% are streaming music and 31% are gaming.
"Renters are streaming video content and music, gaming and working remotely, and all of this indicates a need for a strong technology infrastructure in rental communities," says Rick Haughey, VP of Industry Technology Initiatives for NMHC.
At the 2021 RealPage Energy Summit, executives said that apartments should market toward residents and prospects who are now working from home.
Property managers should work closely with technology providers to ensure that telecommunication networks are properly stitched together to provide residents the best possible service, they said. Properties must have the flexibility to pivot technologically even if it is to just meet the basic needs of connectivity for residents working from home.
RealPage VP of Resident Technology Services Henry Pye says managed high-speed Wi-Fi networks that provide an Internet connection for multifamily residents and devices everywhere on the property are becoming the standard in multifamily faster than he would have thought possible.
Today, all resident technology services that include system design and infrastructure installations should accommodate the needs of remote workers.
"We are in an era where almost everyone will be performing a portion of their work from home," says Pye. "Not surprisingly, apartment communities that have the infrastructure and network to support strong, reliable connectivity are more desirable to residents and prospects than those that don't."
Teleworking trend has staying power
Teleworking has eased a bit since the start of the pandemic but remains a trend that housing operators must acknowledge.
At the end of 2019, Buffer, a brand and social media marketing company, polled 3,500 teleworkers, and nearly all said they wanted to work remotely for the remainder of their careers. The latest data isn't as consistent but suggests that a significant number of workers don't want to go back to work at the office, even as pandemic restrictions have eased.
Futurist Geoff Colvin looked ahead in 2020 and said that apartments can provide value by accommodating residents who either must or prefer to work from home. He added that Millennials and Gen Z's, who constitute a core apartment demographic, are more likely to embrace working remotely for the long term.
The survey also reflects that renters crave flexibility in where they live. Nearly half of respondents (46%) would consider joining a rental housing membership program that would allow its members the flexibility to move between communities within a brand's network of properties (similar to a vacation club).
The work-at-home trend demands fast, reliable Internet. For more on establishing for strong Internet connectivity for residents, visit RealPage Resident Technology Services
Have a question about our products or services?