2020 Market Outlook: Steady the Course
The multifamily industry shows signs that it will continue to hit on all cylinders, such as it has for the past 10 years.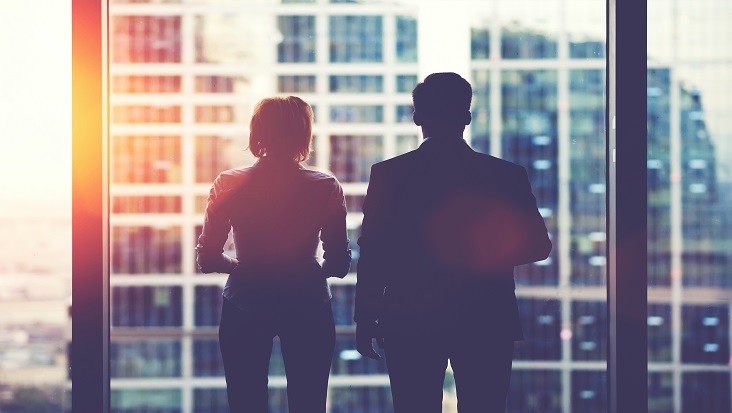 Finding perspective on the near-term outlook of the multifamily housing industry just glancing at 2019 results could prompt a couple of shakes and a few nods. Following another sound economic performance, an optimist might be cutting a rug with a happy dance. A pessimist, however, might be skipping to a different beat.
Some apartment industry leaders are approaching the New Year cautiously optimistic, given some slight downward adjustments in occupancy and rent growth in the fourth quarter combined with what has been another sound past 12 months.
RealPage Chief Economist Greg Willett summed a look forward with either a glass half-full or a glass half-empty approach. Two the industry's key measurables dipped, with occupancy cooling from as high as 96.3 percent to 95.7 percent and rent growth from 3 percent to 2.9 percent by year's end. But overall the multifamily industry shows signs that it will continue to hit on all cylinders, such as it has for the past 10 years.
"Do you think the performance is going to slow down a little bit from where it was in 2019?" Willett asked on the Humphreys & Partners' 11th Annual Kick-Off Webinar. "From our perspective 2020 still looks good, and it looks really good considering we're entering Year 11 of this economic cycle."
Increased resident retention helping steady the course
Despite the dips, occupancy performance has been right in line with historical highs and rent growth continues to be healthy. Willett doesn't anticipate that to change.
The apartment industry is still healthy, especially compared to some dark times a decade ago that give a solid perspective. At one point in 2009, the vacancy rate reach 7.4 percent, and effective rents were $1,056, compared to last year's average of $1,416.
Willett notes that occupancy rates remain high because multifamily is getting better at hanging on to existing renters when initial leases expire.
One industry executive noted that some of that could be attributed to that new car smell still lingering from lease-ups of fresh supply, either by new properties coming online or value-adds. Or it could be attributed to the fruits of the industry's pursuit of enhancing the renter lifestyle through services and amenities.
Either way, it's making a statement. Apartment resident retention in the top metros averaged 53.1 percent in 2019, up 3 percent since 2010. Since 2017 the rate has climbed 1.4 percent.
And while more residents are staying in place, they are digging a little deeper into their wallets. Rent growth in renewals topped new-resident leases, averaging 4.5 percent over Class A, B and C properties. Class C properties were the biggest winner at 4.7 percent.
"Something helping on occupancy front is that when existing releases come up for renewal, people are really staying in place compared to what they have done historically," Willett said. "At the same time, we had good rent growth results."
Luxury market could be challenged by new supply
An anticipated record year of new supply will put slight pressure on occupancy and rent growth in 2020, Willetts says. Early projections are that 371,000 apartments are scheduled to hit this market this year, up a whopping 50 percent from 2019.
Still, occupancy and rent growth are expected to be solid. RealPage Analytics estimates that former will be at 95.2 percent and the latter at 2.6 percent in 2020. Of course, that can vary by market.
If there is one sector that could be challenged across the board it's new luxury apartments. Anticipated arrivals in 2020 could test occupancy — Willett anticipates high average rents for Class A apartments to preclude renters from Class B stock to fill new luxury supply.
"Those luxury communities are really expensive ($1,852) compared to the middle-market rents ($1,367)," he said. "Thus if you want to do discounting and pull people out of the Class B product into new completions, I don't think you can do that in this case. That's too big of a price difference, much bigger than we've seen in past cycles."
The wild card for 2020 is what's going to happen with rent control and how it will impact capital flow. Willett believes the top destination for capital will be Texas and Southeast markets, especially the Carolinas and Tennessee.
Follow the latest in apartment performance data on RealPage Analytics.
Have a question about our products or services?