10 Common but Debunked Home Sharing Fears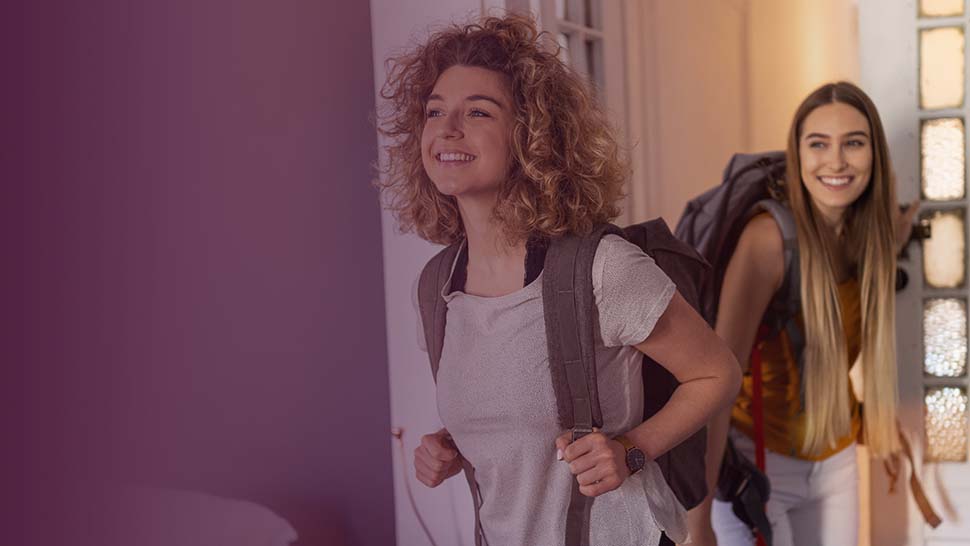 Home sharing can be a profitable arrangement for multifamily property owners and residents when measures are in place to streamline and secure the process. But many property owners don't know how to enable those safety measures. As a result, home sharing can be a fear-inducing subject. In this article, we're going to focus on 10 common but debunked home sharing fears.
Home Sharing Will Ruin the Community
While it's true that home-sharing arrangements may, under certain circumstances, cause additional traffic and noise in the area, there is a right way and a wrong way to enable home sharing. The wrong way to enable home sharing is to allow residents to do it solo, with no visibility to the property owner and no controls in place to monitor noise and guest activity in the building. In partnership with Airbnb, Migo by RealPage® enables home sharing the right way by bringing transparency, organization and control to the home-sharing process.
Home Sharing Presents a Public Safety Danger
While multifamily communities and their surrounding neighborhoods have experienced some home sharing-related safety issues, mostly from full-time, short-term rental units that are booked and managed "under the radar" from the property owner with no controls in place to mitigate issues.
Migo enables home sharing the right way by working with Airbnb to perform identity verification. Potential guests must upload an ID that is then run through various criminal and background checks. They will be able to see Migo properties only if they are "ID verified"; otherwise, they will be limited to traditional Airbnb results. Migo also provides noise-monitoring services and restrictions on the amount of home sharing that can take place in order to eliminate the ability for a resident to run their apartment full-time on Airbnb.
Home Sharing Will Lead to Property Destruction
Property destruction is a concern for multifamily owners, even when home sharing isn't enabled in their community. Migo mitigates this fear via its partnership with Airbnb. If property damage occurs, each Airbnb booking includes $1M of damage protection and $1M of liability coverage.
Home Sharing Will Destroy Quality of Life in the Community
Noise is not exclusive to home sharing. Noise occurs in every community, even in the absence of home sharing. In fact, you'd be hard-pressed to find any community or neighborhood that doesn't experience noise and other stressors from time to time. It is often rated as the #1 complaint in standard multifamily apartments.
All towns and cities have noise ordinances, and many cities have strict home-sharing regulations in place. Multifamily property owners need to clearly communicate those restrictions via their own communities' rules and regulations so residents and guests can fully understand the due diligence that is expected of them.
Housing Will Become Unavailable in the Area
With Migo's focus on resident-based home sharing (where residents share their own apartments), this activity does not decrease available housing in communities. With resident-based home sharing, the resident leases an apartment but, of course, is not occupying it 100% of the time. Rather than leave the apartment unoccupied, the resident allows Airbnb guests to stay in their unit. The apartment is still leased to a resident who uses it as their primary residence. By home sharing on Airbnb using Migo, the apartment stays occupied year-round and represents a new revenue stream for both the residents and the property owners.
Home Sharing Will Commercialize Residential Areas
Property owners do not have the legal ability to commercialize their properties or the surrounding community. Zoning simply doesn't work that way. Residentially zoned areas cannot become commercially zoned without the town's/city's approval. And anyone who operates a commercial enterprise in a residential neighborhood is quickly shut down by the town/city.
A piggyback fear is that home sharing will turn multifamily complexes into pseudo-hotels, which would have the same net effect of commercializing the area. But again, local laws and ordinances prohibit that activity, even in resort communities like Miami Beach.
And let's be clear here: We're not talking about turning any multifamily community into a building full of transients. The goal of home sharing is to allow residents to utilize their home to earn money while they're away.
Home Sharing Will Increase Traffic and Gridlocks in the Area
Migo best serves multifamily communities that offer on-site parking as an amenity, whereby, each apartment has an assigned parking space. Home sharing doesn't change that. Most short-term guests do not bring their vehicles. But even if they do, their vehicle occupies the resident host's spot. And anyone who visits guests during their home-sharing stay would park in designated guest-parking spots, just as the resident's own guests would do. And multifamily owners have the option of limiting the number of visitors per unit at any one time. It's all part of home sharing done the right way.
Home-Sharing Guests Will Lose, Steal or Copy the Key to the Apartment
By pairing Migo with STRATIS® Smart Building (also a RealPage company) for Sidewalk to Sofa™ smart access control, property managers and residents can alleviate the fear of lost, stolen or copied keys. Smart access control enables temporary access to guests for easy check-in while at the same time providing property managers with the ability to restrict guest access to resident-only areas and only when the guest is scheduled to be at the property.
Who is Responsible for Cleaning the Apartment in a Home Sharing Arrangement?
Typically, that obligation falls on the host (or apartment resident). Migo addresses the issue of apartment cleaning, which is of particular concern during the COVID-19 pandemic. Through a national partnership with Spruce, all Migo residents have access to highly skilled and verified cleaners at the touch of a button in the Migo app. The fee for the cleaning can be passed on to the short-term guests.
What if Home Sharing Guests Refuse to Vacate the Apartment?
First, there must be a written agreement as to the length of a guest's stay in the apartment, which is part of the Migo/Airbnb home-sharing process. But by agreement, we're not talking about a traditional lease.
With that in mind, the goal of home sharing is not to acquire a long-term tenant. Home sharing falls under the category of short-term rentals (STR), and there is good reason for that. Every state requires residents to live in their home a certain number of days per calendar year in order to establish what is known as "primary residence" (meaning the dwelling that the individual physically occupies for the majority of each calendar year). Most states require 180 days of residence but some require 275 days (9 months) of residency to establish primary residence status.
Because of these state-imposed occupancy rules, most home-sharing guests rent on a nightly basis. That arrangement makes it easier to evict the guest if the individual won't vacate the apartment after the term of their stay has expired. Moreover, under most states' laws, guests (even long-term ones) are not tenants, and are not entitled to the formal eviction process.
And in most states, a guest that stays past the agreed-upon length of time is considered to be trespassing. Further some states impose more severe punishment for trespassing in a dwelling (a place where a person lives or sleeps), particularly trespassing after being specifically told that you are not welcome to enter or remain in that dwelling.
One of the best ways in which property owners and residents can avoid renting to guests who later won't leave is to home share through Migo's partnership with Airbnb.
Have a question about our products or services?